Otmar Szafnauer warns Esteban Ocon ahead of racing against Pierre Gasly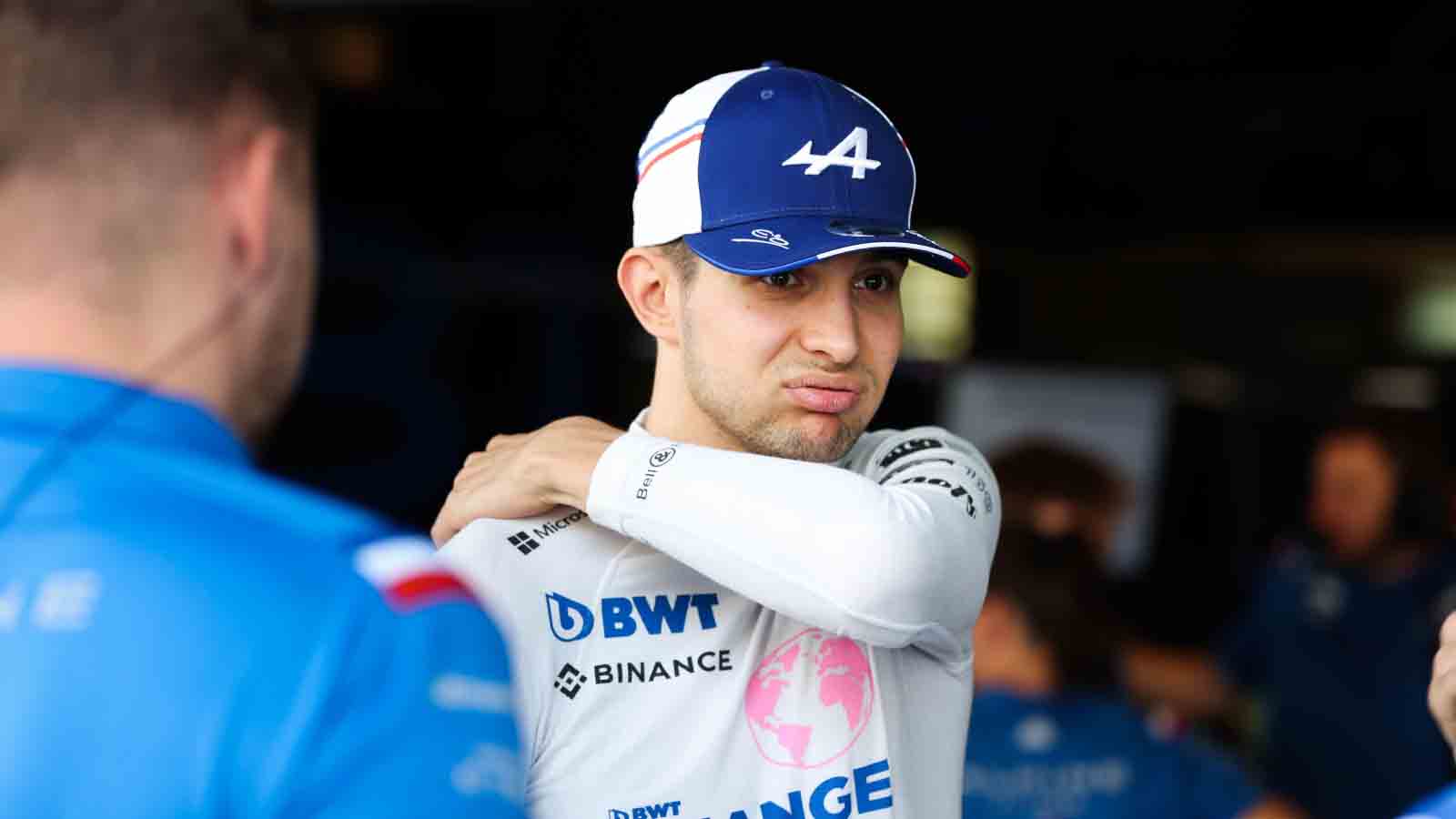 Esteban Ocon has been warned by Alpine boss Otmar Szafnauer that he needs to think of the bigger picture when racing against his team-mates.
There will be popcorn on standby for many as we watch the F1 2023 season unfold, just in case things do get a little bit heated between Ocon and his old foe/new team-mate Pierre Gasly.
The rivalry between the French drivers goes all the way back to their karting days together but those choppy waters have calmed over the years.
It will be interesting to see if there is any lingering tension between the duo and one scenario that could draw it out is an on-track clash.
Ocon is no stranger to fierce battles with his team-mates (just ask Fernando Alonso and Sergio Perez) and, with that in mind, the Alpine boss has had a few words with Ocon to make sure he fully understands the team game.
"He needs to probably make better judgements when his team mates are next to him, because you don't win it on the first lap, team-mate or not," Szafnauer said, as quoted by Motorsport.com.
"And if you're aggressive against a competitor, and you both go out, you both lose. If you're aggressive against the teammate, and you both go out, guess who loses? So it's just that better judgement, and get them later.
"If we need reminders, I'm happy to remind him."
Szafnauer, though, may not need to worry about an overly aggressive Ocon this year. The 2021 Hungarian Grand Prix winner feels that the structure at Alpine has put him in somewhat of a tranquil state.
"I went to Enstone for the first time in 2010, so 12 years ago, and it's crazy, I've seen a lot of change," Ocon said to Motorsport.com.
"We are obviously settled for a long time, which feels great. We have great leadership with Otmar, with Laurent [Rossi, Alpine CEO], with Luca. I think it's a fantastic team.
"They are giving us positive pressure. It's not the bad pressure, you need to perform otherwise it would be over. It's completely different. It's the passion of racing, of motorsport.
"Since Laurent, Luca and Otmar have joined, I feel definitely more relaxed and I feel good. That's why I should be super calm."
Esteban Ocon v Pierre Gasly: A match made in heaven or hell?
Ocon may well be feeling "super calm" but, over the course of a gruelling 23-race (or maybe 24) season, that can quickly change. All it takes is one on-track incident between the two before an old rivalry is potentially reignited.
This team-mate battle recently featured in one of the five intra-team battles we are most looking forward to in F1 2023 and it is probably sitting at the very top of list, too.
The decision made by Alpine to partner these two up could either go very well or very wrong. It's hard to imagine there will be any in-between.