O'Ward not interested in junior route into F1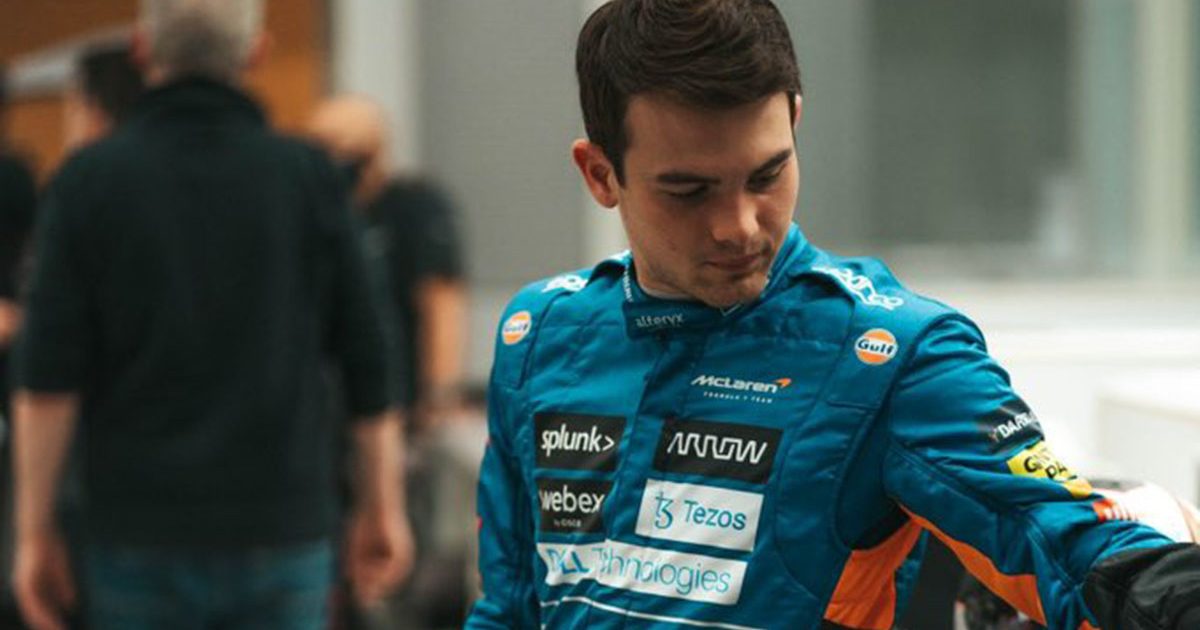 Pato O'Ward isn't interested in getting to F1 via a junior category, saying he doesn't have "many good things to say" about Formula 2.
The IndyCar driver drove a Formula 1 car for the first time in the post-season test in Abu Dhabi, taking the wheel of the McLaren as a reward from Zak Brown for winning a race in the American series in 2021.
With him impressing so much driving for the British team's IndyCar outfit and just 22 years of age, many expect him to join the F1 grid permanently at some point in the future.
He has previously said he'd like to, but isn't willing to enter the junior categories in Europe first.
"I'm very happy where I am in IndyCar," the Mexican said as per Motorsport Week.
"I'm going to be an IndyCar driver with McLaren next year, but if I could make the move over here it's going to be straight from IndyCar.
"I don't plan to go to any other junior, F2 or F3, I've driven the F2, I don't have many good things to say about it to be perfectly honest with you. But F1 is just ridiculous.
"Yeah, straight from IndyCar to be perfectly honest I don't think I'd have issues, I ended up very at home feeling everything out.
"I think the team can speak to that, they see a lot more of the analysis and everything, from a driver standpoint there was more pace I could extract later on whenever I get to know the car a bit more but in terms of getting to a very good baseline, I'm very happy with today."
Action 📸SNAPS #AbuDhabi #F1 @McLarenF1 pic.twitter.com/yGnWu5uAKe

— Pato O'Ward (@PatricioOWard) December 15, 2021
Discussing his first F1 experience, he said he enjoyed it massively and was happy with how he performed.
"I didn't want [it] to end, to be honest with you," he added.
"It's just unbelievable. It's just amazing, what all us racing drivers want to feel is just go as fast as you can, brake as late as you can, you want to feel everything, and this car gives you that and more.
"Obviously I didn't know the car so for me, this is like 'Oh my god!'… These things bend the laws of physics, it's just absurd, absurd what they're able to do.
"Right now this is it. This is all that is planned right now but I told Zak, man, you're going to spoil me, I'm going to be annoying you after that test."