Ferrari principal Mattia Binotto says P3 in the 2021 Constructors' Championship should be the minimum objective.
The Scuderia slumped to P6 in the 2020 standings, a 40-year low for the famed Maranello outfit, and after finishing off the campaign with a fruitless Abu Dhabi Grand Prix where both Sebastian Vettel and Charles Leclerc missed out on the points, surely the only way is up?
That is certainly the target for Ferrari anyway, and with Carlos Sainz joining the team for 2021 to partner Leclerc, Ferrari will carry some fresh motivation into the new season, and Binotto believes P3 in the Constructors' standings is the minimum they should be aiming for.
"The team has been capable of finishing second in the past five years, except for one third," he said, as quoted by Motorsport.com.
"So I think that third is not fully impossible. I think that should be at least our minimum objective for next season."
But as for Ferrari's rival Mercedes, well Binotto definitely thinks they are out of reach next year as the Silver Arrows look to make it eight Drivers' and Constructors' titles in a row.
"I think we need to be realistic, the gap to the best team today is very big. I think obviously who won [this season] will be again very strong next year," he admitted.
"During the season, I don't think they brought a lot of developments on track because they were certainly focused on 2021, so I'm expecting this team to be strong, very strong, again next year. I think there is no surprise.
"So to say that we can be back on track next year and to battle for the Championship would be unrealistic."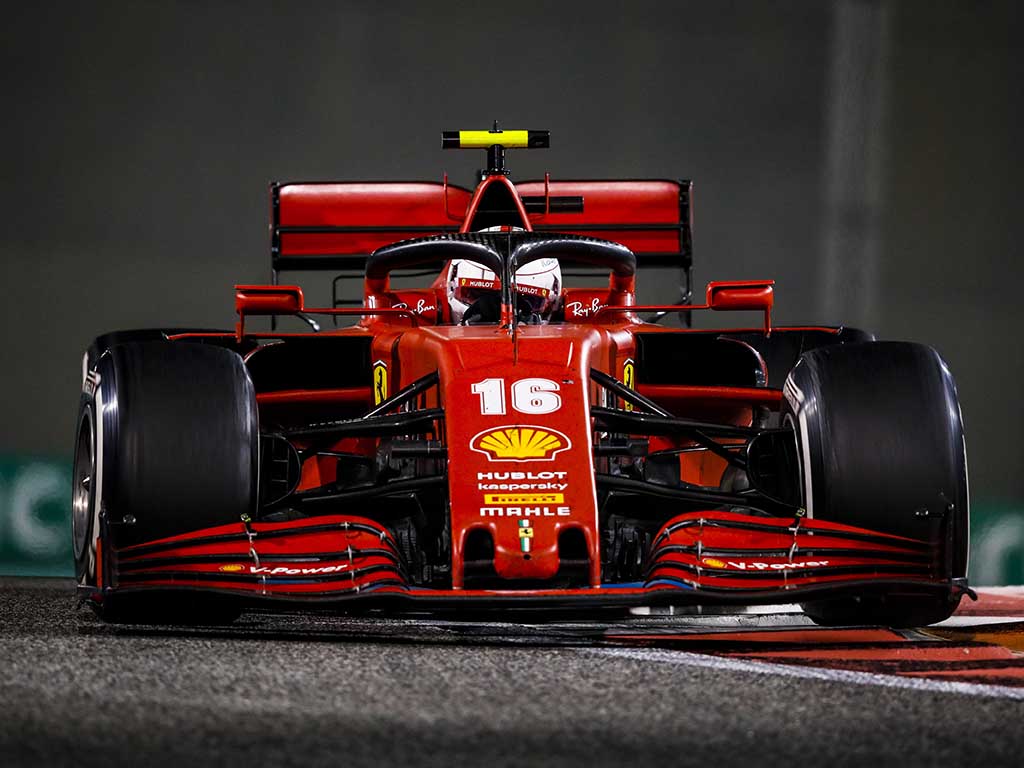 Something which Binotto is wary about is the token system which will limit the developments which teams can make to their cars throughout 2021.
The ruling is designed to stop teams spending extravagantly next season, though customer outfits like Racing Point, to be called Aston Martin next year, and AlphaTauri, who use the gearbox and suspension from Mercedes and Red Bull respectively, can upgrade to the 2020 specifications without using a token.
So Binotto feels this will give those teams a competitive advantage.
There's also McLaren's switch to Mercedes power to contend with.
"We've got limitations in our development for next year, which is the token system," he said.
"With only two tokens to play, we somehow have to try to address or modify the weaknesses of this year.
"But there are teams which, at the moment, are not limited by tokens. They've got free tokens, Racing Point and AlphaTauri. So those teams will have an advantage, a competitive advantage [compared] to us and other teams, in terms of the development, that we need to be fully aware of.
"Then, other teams [McLaren] will change engine manufacturers and may have an upgrade in terms of engine power, which again we need to be aware of.
"So again the competitors will be very strong next year. But, as I said, I believe that we've got here in Maranello, a strong team and I fully trust that we can do a better job compared to what we did today [in Abu Dhabi]."
Follow us on Twitter @Planet_F1, like our Facebook page and join us on Instagram!