P5 finish 'not the end of the world' for Hamilton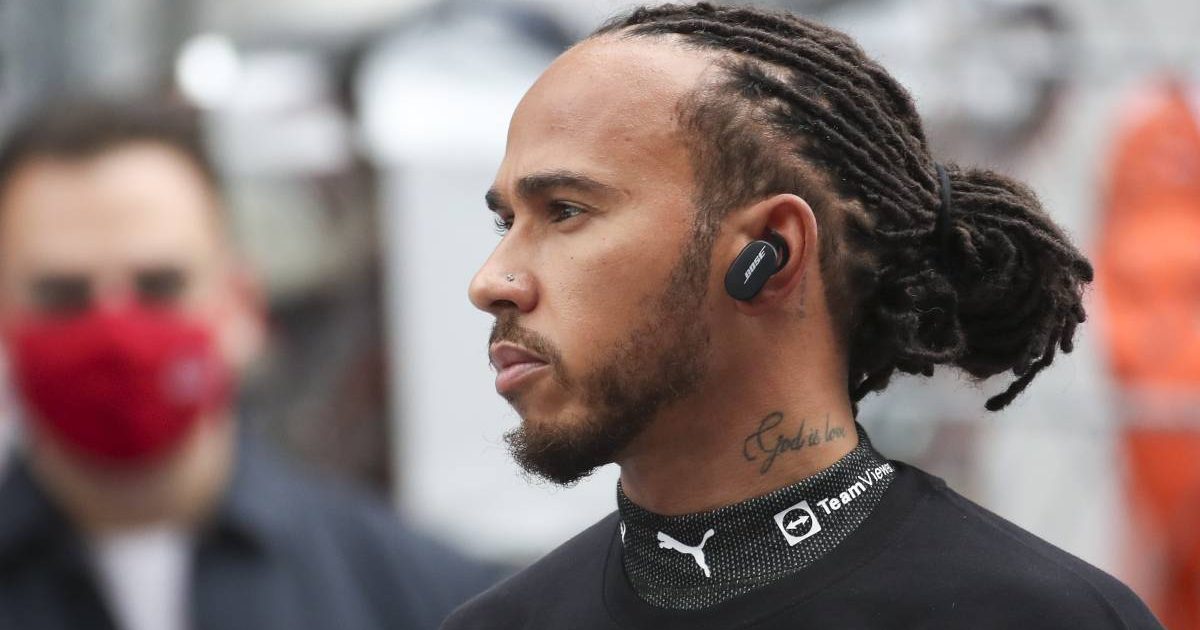 While he was not happy with his P5 finish in Turkey, Martin Brundle said the added deficit to Max Verstappen is "not the end of the world" for Lewis Hamilton.
The Mercedes driver had picked his way through the field up to the podium places after starting down in P11 due to an engine penalty, but a botched strategy call between driver and team led him to drop down into fifth come the chequered flag.
As a result, Hamilton surrendered five more points to Verstappen in the race for the World Championship than he had hoped, as the Dutchman moved six ahead of his title rival heading into the United States Grand Prix next weekend.
With six races to go and the battle for supremacy on a knife-edge, Sky F1 analyst Brundle feels that the result should be taken with a pinch of salt, given the number of variables that have gone for and against him this season.
Lewis Hamilton on Instagram responding to the claims that he was furious with Mercedes over the pit call in Turkey.#TurkishGP 🇹🇷 #F1 pic.twitter.com/dLpUU3NdFU

— PlanetF1 (@Planet_F1) October 11, 2021
Check out all the latest Lewis Hamilton merchandise on the official Formula 1 store
"It's not the end of the world," Brundle told Sky Sports. "Obviously, he was tantalisingly close to third place, and he felt that that would have really been a great day out, having started from P11 on the grid with that engine penalty.
"It's swings and roundabouts at the moment, you know. Had Lando Norris have won in Sochi, as he could well have done for McLaren, it would have helped the points scoring there for Max Verstappen, for example.
"This is what the season, this incredible season we're in, is turning on: a fastest lap here, or maybe a sprint race victory, or a bit of luck, or a bit of engine reliability, or whatever it is. It's really so, so close."
Red Bull team principal Christian Horner is still harbouring suspicions over the legality of Mercedes' engine due to their added straight-line speed in recent races, with Mercedes seemingly overtaking their rivals in terms of performance of late – which Brundle feels will be raising eyebrows within the Red Bull garage.
"Red Bull will be concerned at the raw pace of the Mercedes over the weekend," he said. "Valtteri Bottas was outstanding in every respect, so he'll be in there as well helping Lewis for the World Championship – there's no doubt about it.
"So, we're in for an amazing finish of the season with six races to go."
Hamilton responds to claims he is furious with Mercedes
Lewis Hamilton sets the record straight that he isn't furious with Mercedes.