Exclusive: Panthera also pushing for F1 spot, will build Asian academy and aiming for 2026 launch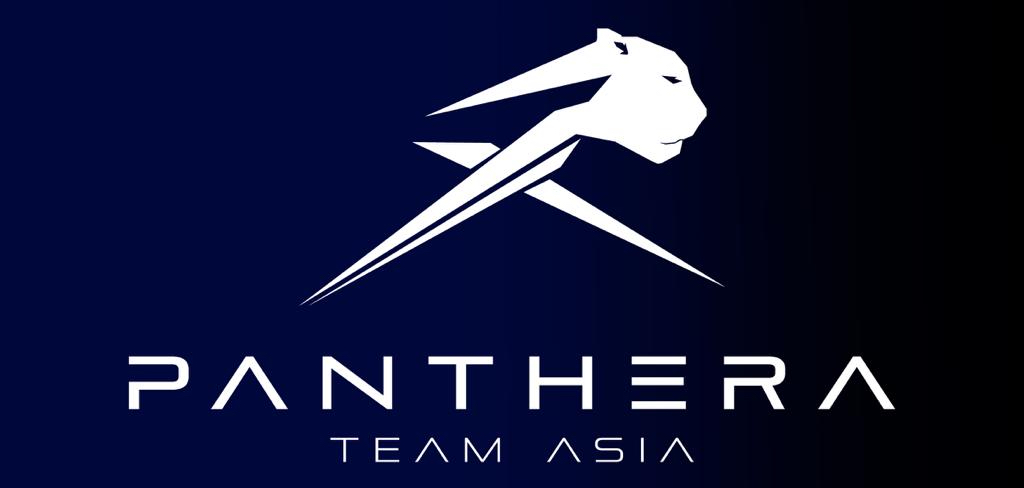 The Panthera Team Asia F1 project is gearing up for another run at an F1 spot and this time, it may come off.
In 2019, Panthera announced themselves as another team wanting a slice of the F1 pie. With the goal of becoming the team of Asia, they set about jumping through the necessary hoops to get on the grid but, as it did with all other walks of life, COVID scuppered their plans.
It has been four long years since the team's conception and with the 2022 target launch date having come and gone, they are preparing themselves for another run with the goal of being on the grid by 2026.
"It's been a rollercoaster," Team principal and co-founder Benjamin Durand exclusively told PlanetF1.com. "We could have given up a long time ago on this project, but we believe in it."
But what has spurred Durand and his team to keep pressing on? A belief that Asia is the next great market for F1 to conquer.
Since Liberty Media's acquisition of the sport in 2017, all eyes have been on the US with a sustained push to make F1 part of American life. Three races in the US, a US racer and potentially an all-American team all point to progress but it is on the other side of the globe where Durand feels attention has been lacking.
"We still think that the Asian market and Chinese market are the next markets to be developed," he said.
"They are all looking west, nobody's looking east," he said. "Now Formula 1 is focusing a lot on the US which is normal because it's growing but once that market is there, Asia and Africa are the next big market for F1, especially now that Zhou [Guanyu] is in the Championship."
But while the interest has always been there, Panthera have experienced a frustrating run of bad luck and poor timing.
"The particular issue you have when you want to try to create a Formula 1 team is to have all the planets align," Durand continued.
"So when we had the money, the FIA and F1 were not ready because at the time they were renegotiating the Concorde Agreement. So they were not ready to have new teams arriving until they signed the existing teams.
"Then we also talked with Renault to be partners on the technical side. They went through a lot of management changes during the last five years and it impacted our project directly.
"Things were back again for the possibility for us to enter then the pandemic arrived and we lost funding. So we had to work again on the financial side. It's an ongoing rollercoaster."
But fresh life has been breathed into their bid with the FIA's announcement of an Expression of Interest, a new route that will supposedly make life easier for any potential new entrants in their application.
The process is in its infancy with details not yet confirmed but having worked with the sport's governing body since day one of their project, Durand is confident he has a good idea of what to expect.
"There was no point for us to move ahead until we secured all the other aspects of the project. There's a lot of people that are talking right now and saying 'Oh, we want to come as a Monaco team' and 'we want to come to F1.' We want to do this thing seriously.
"We know what the process has been for Haas and in the discussion we had with the FIA and the legal team, they told us that they will more or less replicate what was the process before.
"We need to have confirmation, that's what we're waiting for right now. We've been told that by the end of the month, they will release exactly what they expect from the teams.
"But I don't think we're far from the truth in what we already have. The basic things that they told us at the time are the financial security of the team, the technical and management know-how and then what we can bring to F1 to make the Championship grow. Those are the main factors where we need to tick the boxes."
There is also the no-small sum of $200 million just as an entry fee but Durand said they had partners who can assist them regardless of what the FIA and F1 ask of them.
Panthera ready to resume operations once they receive the FIA and F1 green light
Panthera, like other entrants, find themselves in limbo, waiting for approval from the heads of the sport before going full-steam ahead with the operation but unlike others, they had already prepared themselves for an entry.
"COVID stopped things for us," Durand said. "We started to develop the car on the aerodynamic side, we worked on the new regulation at the time, we did some CFD developments, we have some IP concerning the car but we stopped it.
"We are ready to resume. We have several people that are ready to jump on board that are not, for most of them, committed yet in Formula 1, so they don't have the garden leave etc.
"We're working with a high profile recruitment company in London that is specialised in Formula 1 and in motorsport. So, we are confident that we can restart the HR department and technical department in time."
Asia's team with an Asian base, an Asian academy and an Asian driver
It is clear talking to Durand that the goal is not simply to build an F1 team and then slap an Asian badge on the front of it. It is being built with the goal of being a truly Asian team and while the exact location of their factory in the continent has yet to be decided, it is clear they have no interest in basing themselves anywhere else.
It is not just the buildings either that they want to be homegrown, it is the personnel as well.
With a population of more than 4.5 billion, there has been a relative lack of Asian drivers in F1 history with Yuki Tsunoda and Zhou Guanyu being the sole representatives in 2023. Durand wants to change that and is prepared to take the sporting hit if it means an academy can grow.
"The other thing that we have different from the existing teams that are in F1 right now is that we will not be based in Europe. A big part of our project is this notion that we will bring F1 to a place in Asia where F1 is not that present.
"Obviously, the project being an Asian project, there is interest in an Asian driver. Right now you have Zhou that has a contract with Alfa Romeo and then we will see what will happen with Audi. But it's too early. We have contact with some of the drivers and there will be new drivers that will come by 2026.
"But we also want to develop local talents to bring them to Formula 1. There is an academy which will take time to develop and we will not build the team on it at the beginning but this is also the objective in the medium and long term.
"To have local recruitments and local talents to work and develop the car. The easy way is to build the team in England and recruit in England where you have all the talent. We don't do it the easy way."
Panthera have "pre-agreement" with power unit supplier ahead of proposed 2026 entry
With the plan largely in place, Durand said it would take "a few weeks" to get things back up and running but with the expectation that they will not hear back on their bid until May at the earliest, they believe 2026 is the most logical entry point.
"In a few weeks, we can get back in place the aero department that we had.They are on the starting block ready to go. Our recruitment of the personnel will obviously take more time, especially for the specialists, for the pit crew and the people on track. So this is why it might be a little more tricky, but there are people available.
"The sad thing about the budget cap is that a lot of people have been laid off. So there are many people available. That also gives us time to train people.
"We don't plan to build, for example, a wind tunnel right away. This is a huge investment that is honestly not so necessary right now because you use the wind tunnel half of the time now so you can make an agreement with an existing team to share the wind tunnel or there are wind tunnels available in Europe that can be used.
"But it all depends on when you get the entry because obviously no investor will put big money in until we have the entry. But I would imagine the process will take some months, and I don't see a decision being taken at best before May. I think it's reasonable to think that it's going to take four to five months to make sure that you have the right team or teams.
"So if you start in May, it's going to be very tight to be ready for 2025. It's better to go for 2026. The good thing with the current regulations is that you can purchase 70% of the car from another manufacturer."
One of the biggest stumbling blocks to any F1 entry is the power unit and Durand confirmed they had a pre-agreement with one of the existing suppliers (Renault, Ferrari, Mercedes and Red Bull) but nothing was set in stone and that could change by 2026.
"We have had a discussion with basically everybody in the paddock right now," he said. "We have on paper a pre-agreement with one of the manufacturers.
"That said, we are also very cautious about the power unit because our understanding is that there will be six manufacturers in 2026.
"We are not locked in with anybody right now. We have a pre-agreement with one of them but it's just a letter of intent.
"We are also talking with some manufacturers in Asia that might come to Formula 1 power units at some stage but I don't think they will partner with us at the beginning and definitely they will not be ready to do an engine for 2026."
"Ridiculous to say we want to win the Championship but we don't want to be five seconds behind."
And if the bid is accepted and the team does land on the grid, what then? Durand admits it would be "ridiculous" to target World Championships in the short term but they do not want to be an also-ran.
"It would be ridiculous for me to say, 'okay, we want to come and win the Championship and be champion in five years, we're going to be champion.'
"No, it's unrealistic. The goal is to learn at the beginning. As I said, we have this academy site that is very important to us. So, that will be a handicap for us at the beginning,
"I think the objectives for the initial seasons are to be present, to grow, to score points when we can and not be five seconds behind. We don't expect to be five seconds in front, we expect to be there with the others in the second half of the grid. This is the goal.
"Then after the initial five years, 10 years etc we will have to see where we are. What are the next objectives? The objective is to grow, it is not just to be a contestant.
"Also, we think we have good opportunities in the future to bring another manufacturer from Asia to the Championship. This would also be the objective to try to raise the game.
"If we want one day to be competitive, to the point where we can compete for podiums, we need to have a manufacturer behind us because it's very hard for a private team to do that, even with the budget cap.
"But again, it's a long term objective. We are very realistic. The first thing is to exist. Start and not be ridiculous and then see where we are.
"We do it step-by-step, there is no point for us to start chasing dreams about podiums, and titles and stuff like that. We need to learn to walk before we learn to run."
Read more: Andretti and GM join forces in bid to put Cadillac on F1 grid