Pat Symonds on the big challenge F1 faces in 2026 with new engine regulations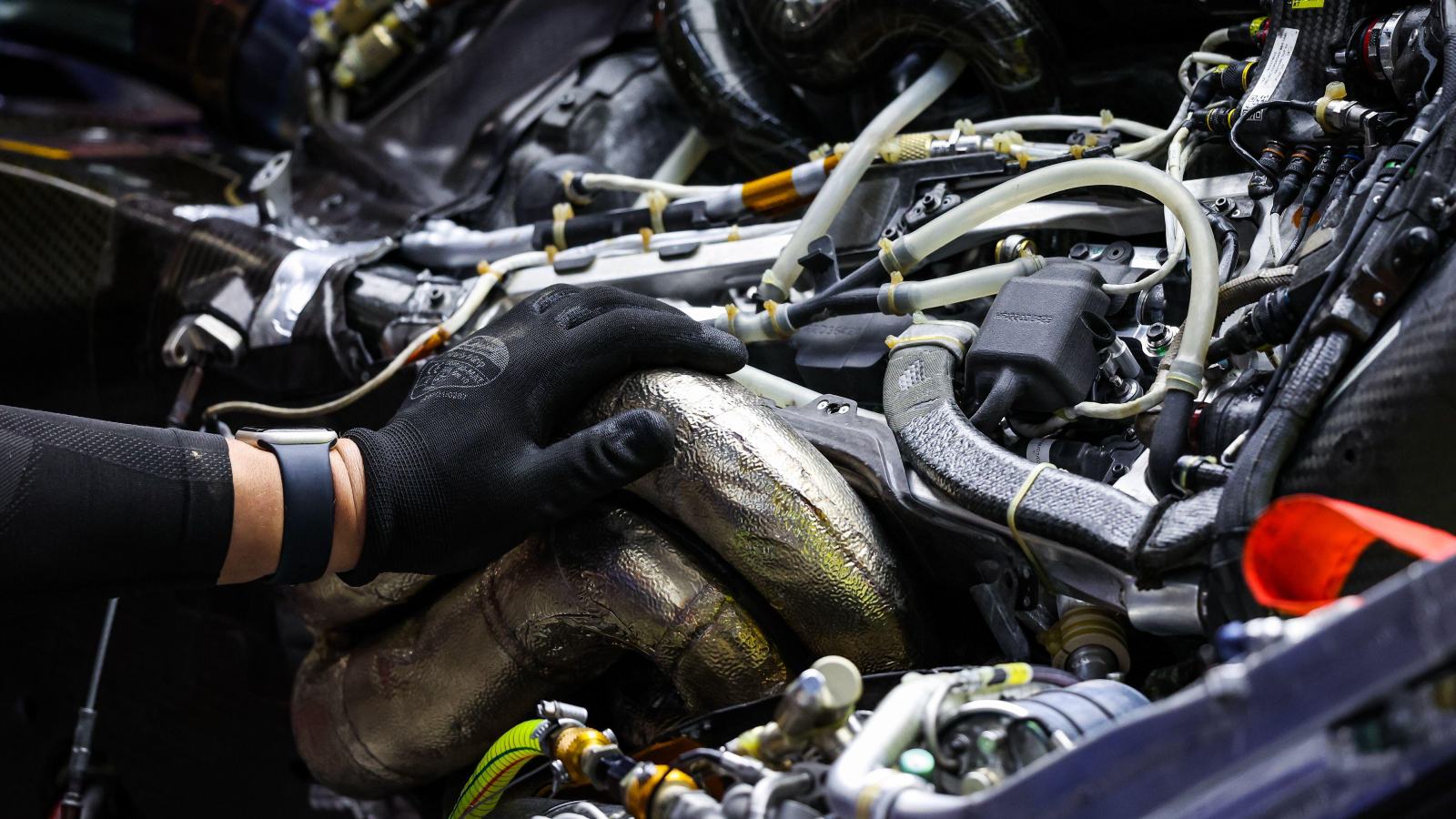 F1's chief technical officer has listed what he believes will be the biggest challenge as the sport prepares for an overhaul of engine regulations in 2026.
With a freeze on engine development now on until 2026, power unit suppliers are currently preparing for a monumental change in terms of the regulations they must abide by.
From 2026, the engines will be more environmentally friendly with fully sustainable fuel, they will have three times the electrical power of the current engines and they will crucially be cheaper with the expensive MGU-H banned.
The last point in particular has opened the door to a whole host of potential entrants in Formula 1 with Audi having confirmed their place as both a team and an engine supplier while sister company Porsche are also working on a way onto the grid.
Currently there are four power unit suppliers in the form of Mercedes, Red Bull Powertrains, Renault and Ferrari and each will have to overcome the challenges that the new regulations pose.
A man who is very familiar with the exact nature of these challenges is the former Renault and Williams man Pat Symonds who now works on the technological side of F1.
In an interview with Auto Motor und Sport, he highlighted the areas he believes will provide the most challenges for the suppliers.
"The big challenge is not to overwhelm the teams," the 69-year-old said. "The big issue in 2026 will be energy management. That's why we have to improve aerodynamics. We have to be sensible about that. It's easy for us to demand something, but the teams have to build it. Some things have to be done, though.
"We have defined the powertrain in such a way that it becomes very difficult to manage the energy. That forces us into a chassis with little drag. So we need some kind of active aerodynamics and smaller cars. We have set some targets there."
While work is already underway in preparation for 2026, Symonds admitted there were some areas that needed defining first, especially in regard to the dimensions of the 2026 cars.
"The wheelbase will be shorter," he said. "We already wanted it this year, but it only came to a small reduction because the teams were worried about fitting everything in the car. Now we know that we can do it with a shorter and narrower car.
"We have to make these decisions quickly. The engineers are already working full steam ahead on their engines. Before they put the turbocharger in the wrong place, we need a plan of what the car dimensions should be in the future. So that you can then also put in the rear suspension."
Who will supply engines in 2026?
With a new wave of regulations, which among other things will significantly reduce the cost of supplying power units, many famous brands have decided to get a piece of the F1 gold mine.
Here are the confirmed and rumoured suppliers that will be building engines for 2026 and beyond:
Confirmed
Mercedes – The Silver Arrows will again provide engines for the 2026 season from their base in Brixworth, Northamptonshire. Mercedes first joined the sport as a supplier in 1994 as partners with the British company Ilmor but would acquire them later on.
Rebranded as Mercedes AMG High Performance Powertrains, they supplied Sauber for one season, then switched to McLaren in 1995 for a 20-year partnership. In 2009, Mercedes supplied Brawn GP who they would later acquire to become their own works team.
As of 2022, they were the most popular supplier with Aston Martin, McLaren, Williams and themselves all using engines built in Brixworth.
Ferrari – Just as they are the only team to have competed in every season of Formula 1, Ferrari are the only engine supplier to have featured in every campaign and will do so again 2026.
Over the years, they have supplied the likes of Minardi, Sauber, Red Bull Racing, Force India and Marussia. In 2022, they supplied themselves as well as Haas and Alfa Romeo although the 066/7 1.6 V6 t proved temperamental when it came to reliability.
Renault – Renault began manufacturing Formula 1 engines in 1976 but following a disastrous period with Red Bull, who complained of a lack of performance and agreed an early contract termination, their stock fell dramatically.
As of 2022, Alpine (Renault's works team) are the only one to use the French engines but Renault will be on the grid in 2026.
Red Bull Powertrains – Facing the loss of Honda as their engine supplier, Red Bull opted to become a fully independent team by building their own power unit division, Red Bull Powertrains.
Work is underway to get the division up and running for the 2026 season with a new base being built at their Milton Keynes site. The 2022 to 2025 seasons will see the team work with Honda to produce an engine that will be called Honda RBPT.
Audi – Alongside Porsche, Audi were confirmed to be entering Formula 1 earlier this year when the then-VW CEO said that was the plan for two of their biggest brands.
Things have been a little easier for the four ringed constructor than they have for Porsche with Audi first confirming their spot as an engine supplier in August before agreeing a partnership with Sauber in October for their own team.
Rumoured
Porsche – Audi's plan may be in full flow but Porsche's has hit stumbling block after stumbling block. After a deal with Red Bull collapsed in the final stages due to a disagreement over control, Porsche again find themselves looking for a partner to pursue their F1 venture with.
When their arrival into the sport was initially announced, they were said to be keen on joining as an engine supplier but given the setbacks, it remains to be seen whether they will instead join as a customer constructor.
Honda – A change in management has made Honda rethink their strategy when it comes to F1 with the Japanese company rumoured to wanting a return to the pinnacle of motor racing. Given it is unlikely they will create their own works team, it is likely they will provide engines to customer teams with McLaren rumoured to be among the interested parties.