Symonds backs Alonso to shine in 2022
With Formula 1 introducing new rules in 2022, Fernando Alonso's former colleague Pat Symonds has backed the Spaniard to "get the best" from the new car.
Alonso will back in Formula 1 next season having signed a multi-year deal with Renault.
However, the team has already said the double World Champion is not interested in 2021, which will be little more than a continuation of this season.
Renault F1 managing director Cyril Abiteboul told The-Race: "For him, it's all about 2022. He almost has no interest in 2021.
"He will be racing with us in 2021 so you could think he has an interest in making sure we are as competitive as we can but actually he's saying, 'Look guys, forget about 2021'.
"Not that we are not going to be decent, but it's all about '22."
Symonds agrees.
The former Renault man reckons while Alonso will give his all next season, the 38-year-old will have one eye on 2022 and its new ground-effect aerodynamic cars.
"One of the great things about Fernando is that he was very quick and very able to adapt to whatever the situation was," he said in the latest edition of the F1 podcast 'Beyond The Grid'.
"Will the wily old Fernando Alonso be the first to suss out how best to get the performance from that [2022] car? I think the answer will be yes.
"I think he'll be very quick to figure out what matters and what doesn't matter. How to work with the engineers to get the best setup from the car, how the 18-inch tyres behave differently from the 13-inch – all these kind of things.
"I was amused to see that he's already starting to direct the team and tell them to forget about 2021 and get on with 2022. I think he's pretty adaptable and he will get the best from the 2022 car."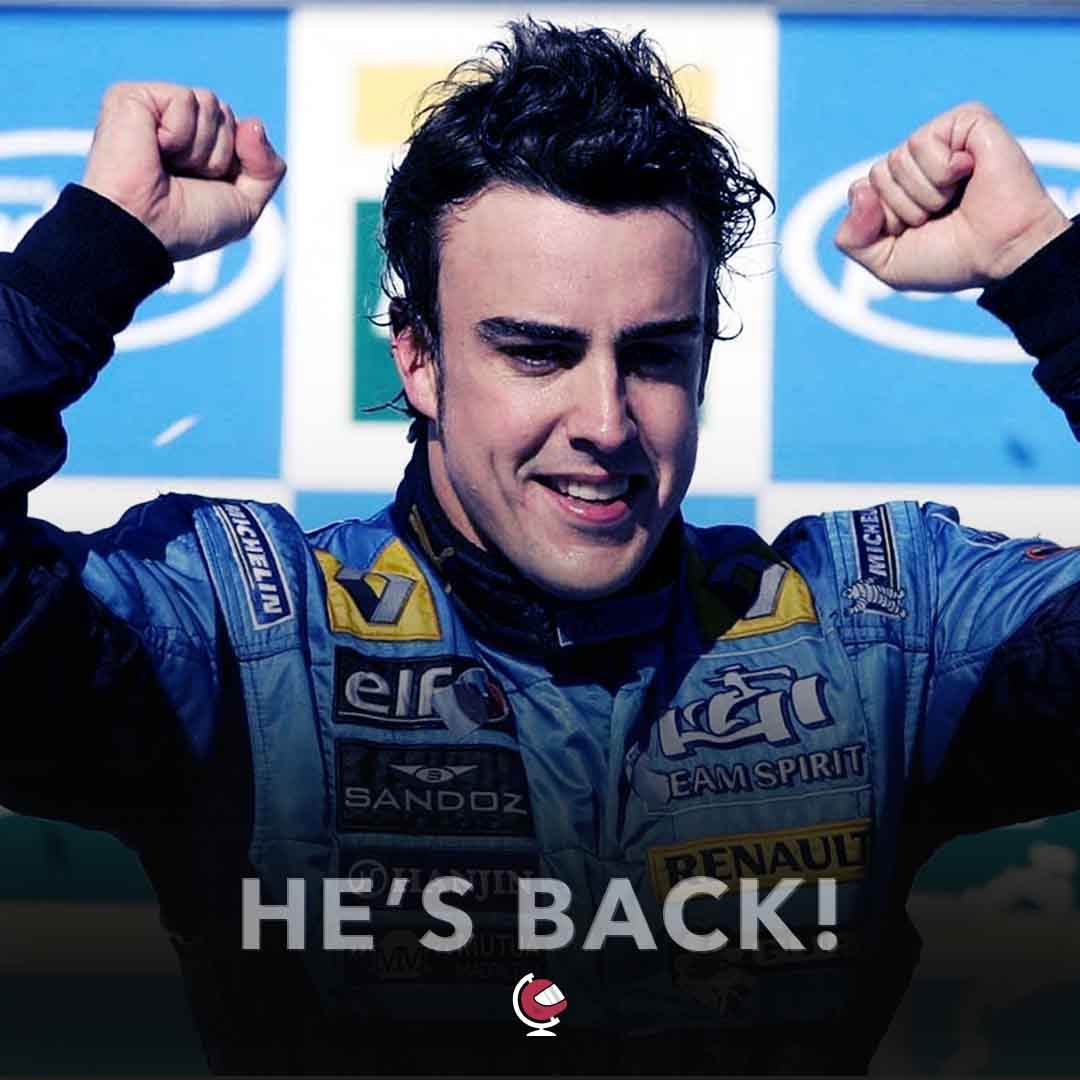 Symonds believes Alonso's time away from Formula 1, in which he spent time racing Le Mans prototypes, will also help him when it comes to 2022.
"I spoke to him quite a lot about driving the Le Mans car, because as you know I've been working on the 2022 car and the overtaking capabilities and things.
"It was fascinating to get his insights into how he had learned to drive the LMP1 car, and… particularly with the energy regeneration on that car, how he'd discovered things that the other drivers hadn't discovered.
"They'd been driving it for a while, he came along and said, 'If I do this, if I do that, if I lift here and brake here, I've actually got more energy to play with.' He's very, very good with things like that.
"I think the 2022 car will be good for him because it'll be a bit of reset for everyone. And I think it will help Fernando quite a lot."
Follow us on Twitter @Planet_F1 and like our Facebook page.