Fernando Alonso receives firm vote of confidence as unwanted milestone looms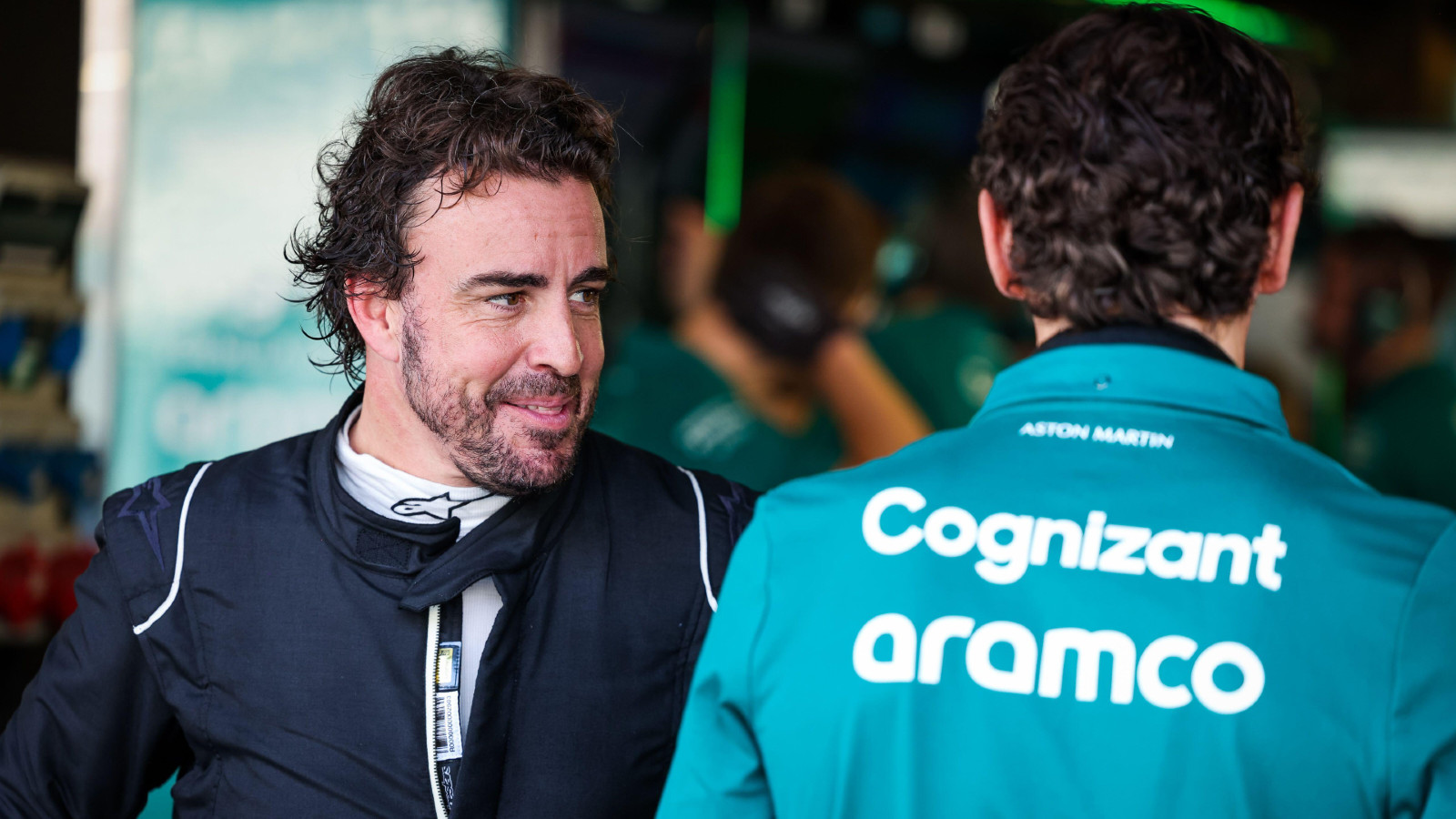 Formula 1 chief technical officer Pat Symonds has thrown his support behind Fernando Alonso in his continued quest for race victories in the sport, saying his "mind is as sharp as ever".
Symonds was at the heart of Renault in Alonso's title-winning seasons in 2005 and 2006, but despite already ranking as one of the most successful drivers in history with two titles and 32 race wins, Alonso is approaching a decade without a victory in Formula 1 – his last coming in Barcelona in 2013 while at Ferrari.
With two years on sabbatical and a succession of seasons driving midfield machinery, the Spaniard has been unable to show off his talents at the front of the field for quite some time – despite his reputation and raw speed appearing as strong as ever at the age of 41.
Now making the move to Aston Martin for 2023, barring a significant upturn in form for Team Silverstone it is unlikely the double World Champion will compete for race victories regularly again next season, but his former technical chief from his Renault days thinks he still has what it takes to fight for the top step, with appropriate machinery underneath him.
He also reminded assembled fans at Autosport International just how close he has come to more titles in the past, and the way Formula 1 cars are now mean that drivers of a variety of ages can be quick in them.
PlanetF1.com recommends
Lewis Hamilton contract: Toto Wolff provides insight into planned contract negotiations
F1 team principals: How long has each team boss been in charge?
Jean Alesi: It is now Adrian Newey versus Ferrari in F1, not Red Bull
"Yeah, in the right car, I think he is," Symonds said on stage when asked if Alonso is still capable of winning races.
"You know, he is in his early 40s, [but] we've got such a spectrum now. An 18-year-old could get in the car and drive as [Lance] Stroll did, as indeed [Max] Verstappen did, right through into the 40s.
"Because the cars are not terribly physical to drive in terms of upper body strength and things, you still need a reasonable amount, but you know, [there is] power steering. You need to be able to resist the G forces, but if you keep training, you can do that.
"And I think Fernando's mind is as sharp as ever. Is he as quick as he was? I don't know. I think there must be something that tempers you, it might be called common sense, but I think if you put him in the right car, I'm damn sure he can still win races.
"Fabulous ability, and you've got to remember, yes, he's 'only' won the World Championship twice, but he's finished second a lot. And any of those ones where he finished second, he wasn't far off winning. So he could have been a five-time World Champion, for example, but for a little bit of fate."