Pat Symonds feels FIA 'overreacted' to porpoising issue after Baku due to one team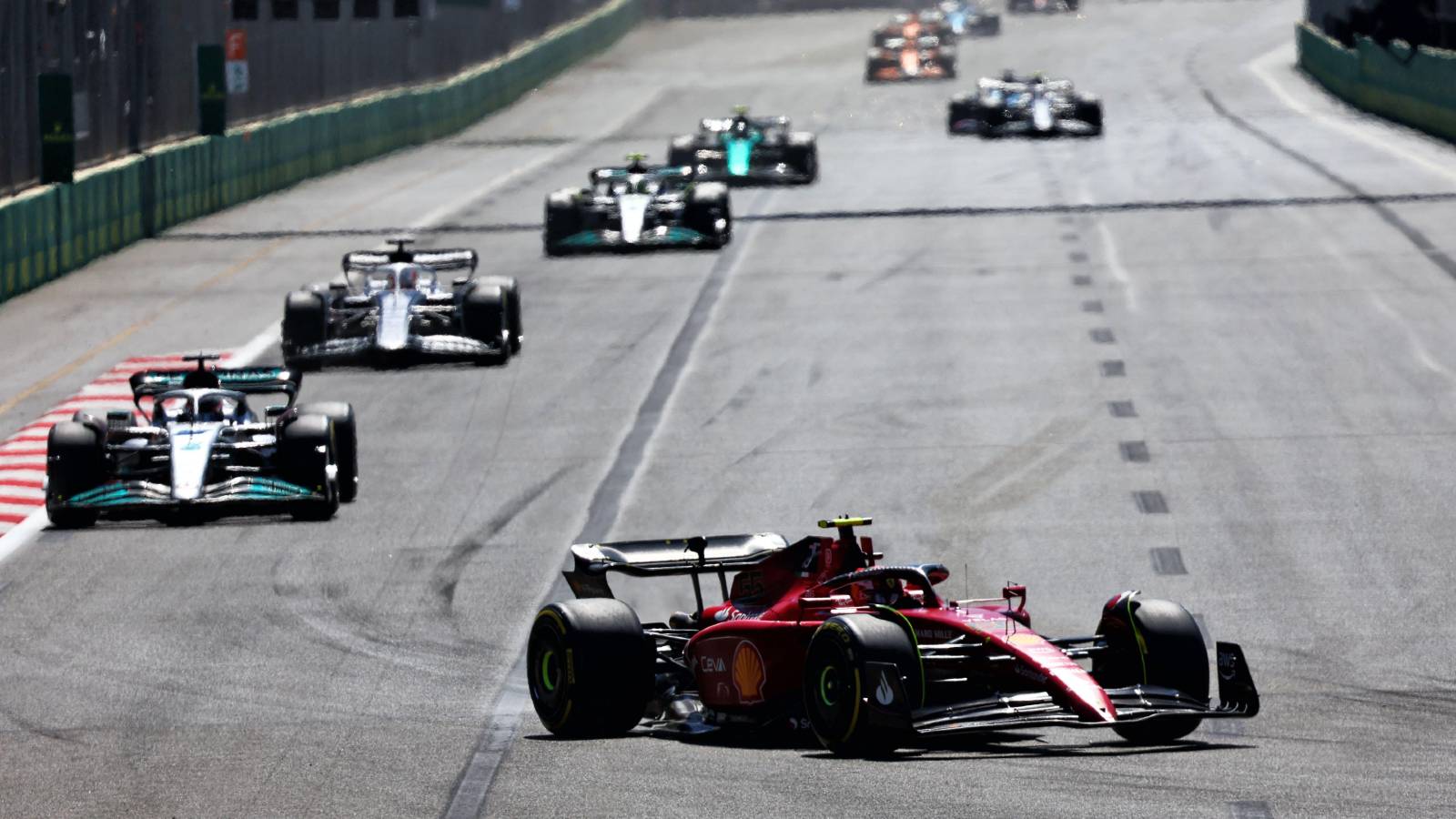 Formula 1's chief technical officer Pat Symonds believes the reaction to porpoising was overblown by the FIA, due to one team doing something "that didn't work".
With F1 introducing revolutionary new ground-effect-based aerodynamics in 2022, a side-effect known as 'porpoising' reared its head during the opening races of the season.
Porpoising saw some of the worst-affected cars bouncing their way down high-speed straights – leading to concerns for the drivers' health and safety due to the extent and violence of the bouncing.
Matters came to a head in Azerbaijan, particularly in the high-speed third sector, with almost all of the cars porpoising – Mercedes were particularly badly affected, with Lewis Hamilton showing signs of pain and discomfort as he climbed out of his W13 at the end of the race.
That weekend saw most of the drivers start to voice health concerns due to the extent of the issue.
The FIA moved to take steps to control porpoising, starting by analysing the amount of oscillation or acceleration going through a car as it bounced. A simple solution to counter the effect is to raise the floor height of a car and, following an extensive study, an Aerodynamic Oscillation Metric (AOM) was introduced.
Put simply, a maximum value of safety for the AOM was calculated and, if a car exceeded this value, a setup change would be mandatory to bring the car in line with the max value. More permanent changes have been introduced for 2023, with a tweaked floor design being rolled out.
Pat Symonds: Porpoising wasn't on F1's radar
But Symonds, an esteemed car designer who worked with F1 on creating the new regulations, believes the response to porpoising was somewhat overblown, and came about as a result of a team experimenting too much with setups.
"I think they [the FIA] overreacted a bit after Baku," Symonds told Germany's Auto Motor und Sport.
"In Baku, we saw the worst effects because a team tried something that didn't work and then went public quite vociferously. If people hadn't intervened, the problems would have been solved as well. Most teams now understand how to control bouncing."
Symonds admitted that porpoising had caught him by surprise, and said F1's preparatory simulations should have allowed them to identify the aerodynamic side-effect before the cars had been created.
"I have to admit, it wasn't on our radar," he said.
"We should have had it, though. We had the means to discover it in advance because we were working with dynamic simulations. We used them, for example, to check what happens when a car spins and gets underinflated. So the type of accident that Mark Webber once had in Valencia. You need special software to do that, and we could have used it to anticipate and understand the bouncing.
"I should have known too, because I was still working on ground-effect cars. I had simply forgotten about it. Without a doubt, bouncing changed things. Teams had to solve this problem before they could work on their aerodynamics. Bouncing is not a purely aerodynamic problem. There's also a lot of mechanics involved, for example, suspension stiffness."
While the first year of the new regulations saw the field spread increase from 2021, with Red Bull romping their way to both titles as their RB18 was the class of the grid, Symonds said F1 is still hopeful that, as the rules mature, the field will inevitably close up – leading to more exciting racing, due to the car's abilities to race closer wheel-to-wheel.
"We underestimated the fact that some teams still have large aerodynamics departments that have made more of the new rules," he said.
"But we are hopeful that the gap from front to back will narrow quickly. You could already see that to a small extent during the season."
Read More: FIA confident 2023 floor tweaks will mean porpoising 'will be a step less'