Symonds: Electrification 'not the only answer' in F1 future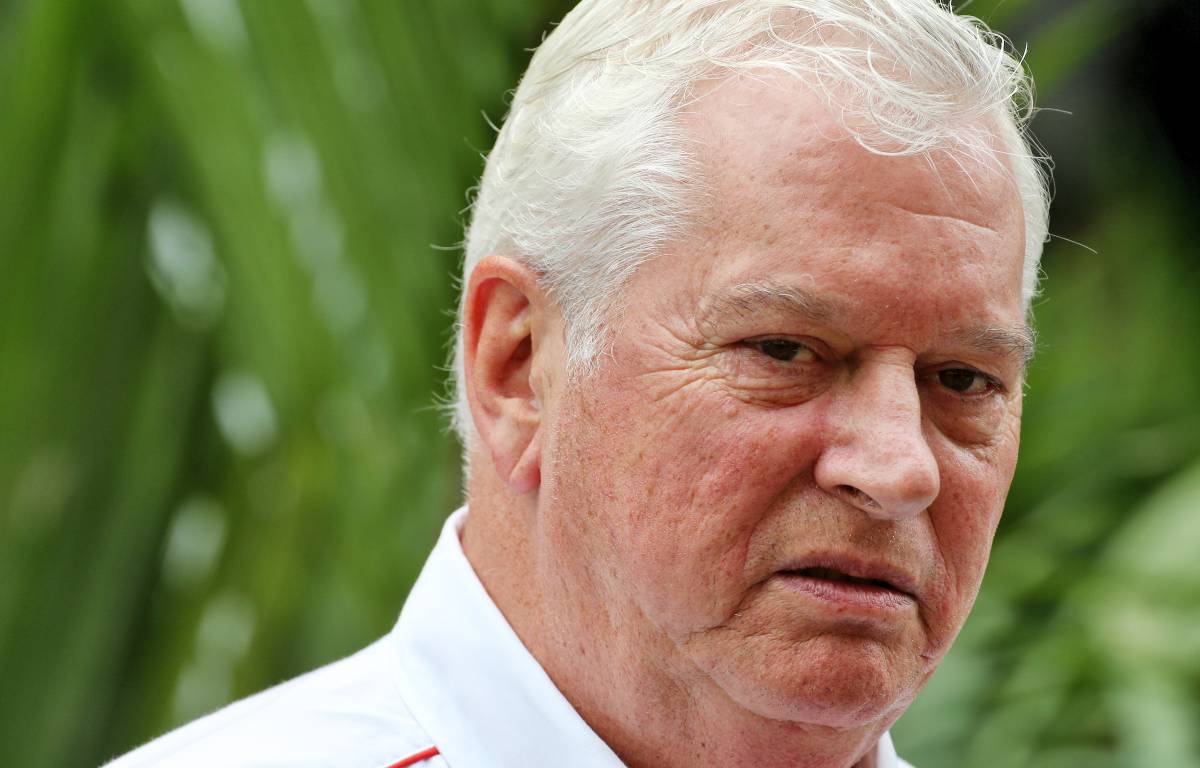 Pat Symonds feels an electric element is crucial in Formula 1 power units, but there are other options that need to be explored within that.
Formula 1's chief technical officer discussed the need for the sport to become more sustainable in the future, with its "ambitious" target to run fully sustainable grand prix weekends by 2025 and its need to achieve "the very tough one" and be net carbon zero by 2030.
The new power unit formula is still under discussion for its proposed launch in 2026, with negotiations being made about the make-up of how the engines will be powered.
Red Bull technical boss Adrian Newey said his recent visit to an Extreme E race made him look at alternative fuels as well, and agrees with Symonds' sentiment that there should be multiple options for how motorsport powers itself in the future.
Symonds acknowledged the role electric power has in future engine rules, but said the likelihood is Formula 1 will move further towards its hybrid formula with a focus on creating a fully sustainable fuel.
Today: the world's most efficient engine

In future: a 100% sustainably fuelled hybrid – and a gamechanger for global auto emissions

F1 is unveiling new graphics to showcase its incredible technology

Powered by Hybrid since 2014#F1 #WeRaceAsOne

— Formula 1 (@F1) November 10, 2021
"I'm not totally convinced electrification is the only answer," Symonds told BlackBook Motorsport. "It is a very, very important part of the answer, there's no doubt about that, and I think it's probably the ideal answer in an urban environment. But I think what we will be always pushing is that's not the only answer.
"There are multiple parts to a low carbon future and we need to be fully engaged in what those parts are. It doesn't matter what they are, we just need to be there, we need to be part of it.
"We will definitely increase our hybridisation. Our next formula will be maybe not exactly 50-50 internal combustion engine power and electrical power, but certainly not far off it. And by engaging in that sector of technology, we will push it forward."
The environmental targets set by Formula 1 have come as the sport moves to be at the forefront of the fight against climate change, and Symonds admits it comes with the caveat of being a public-facing organisation – which means anything falling short will be quickly highlighted.
But he was also keen to highlight how important the cause is, and the sport will continue to do what it can to get its emissions down.
"We had to set some pretty hard targets because we are such a public sport – and, you know, that's a bit of a double-edged sword," he said.
"I get quite upset when I see the words 'gas-guzzling' right next to Formula 1 and you see it so often in the popular press, when the reality is we are anything but.
"Environmental sustainability is not just important to Formula 1, it's important to everyone. We are not debating climate change anymore, that debate finished many years ago.
"The debate now is how to ensure we are contributing to reducing climate change, contributing to technologies that will help our planet."
FIA needs to give Formula 1 'a whole overhaul'
Jolyon Palmer and Jack Nicholls hope that the investigation into the final race of the season can bring beneficial change to F1.