Stefano Domenicali intervened to stop F1's chief technical officer from retiring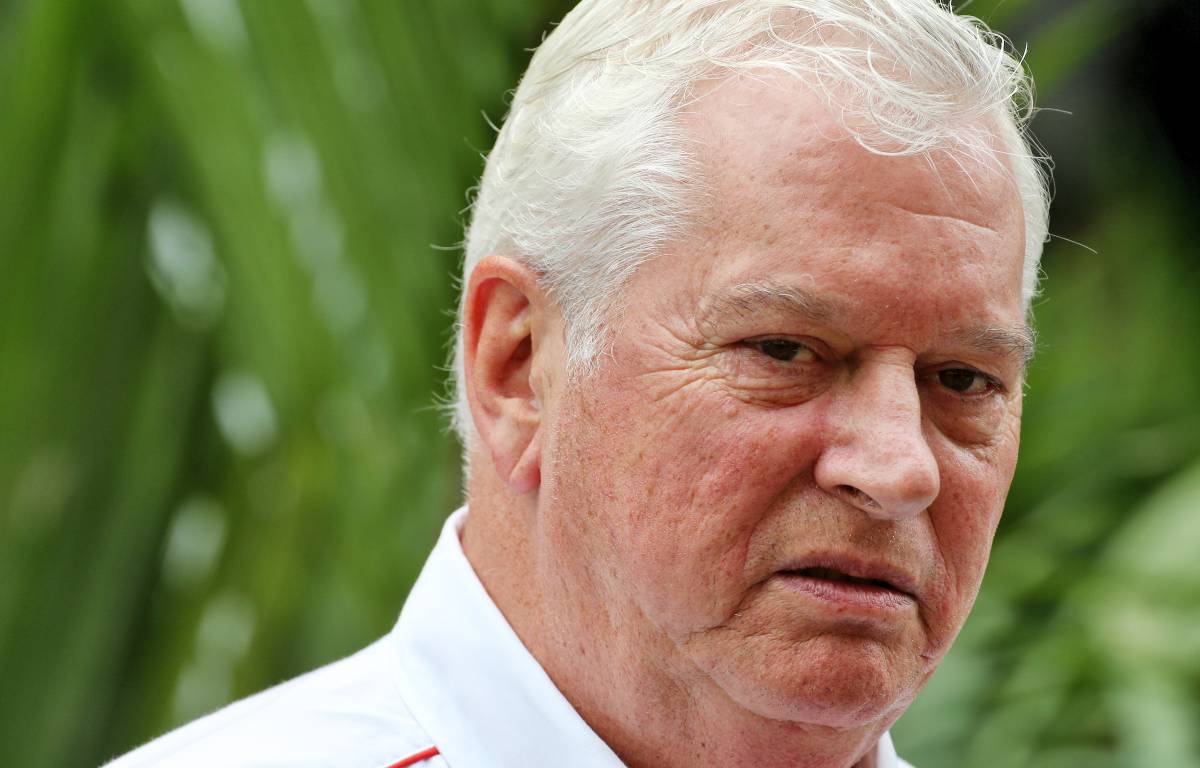 Pat Symonds handed in his resignation from his role as F1's chief technical officer only to retract it after Stefano Domenicali asked him to stay on.
Symonds was expected to follow Ross Brawn out of the Formula 1 door at the end of December, news of the two Briton's exit having broken a year prior.
However, despite tendering his resignation Symonds will continue in his role this season thanks to F1 chief Domenicali intervening.
"I had a plan to retire last summer," Symonds said during the recent Autosport International show.
"I actually handed in my year's notice. You have to think about these things.
"My notice was accepted, and then Stefano got to hear about it, and he was like, no, I don't think it's a good idea!
"So I'm still here, still doing it, and I still will be for a good while yet."
PlanetF1.com recommends
F1 rumours: Lewis Hamilton's new £120 million contract includes ambassadorial role
Sebastian Vettel was 'never in same class' as Lewis Hamilton
F1 2023 predictions: Which driver will win each team-mate battle in 2023?
The former Benetton and Williams man played an integral role in setting out the regulations for F1's move to ground effect aerodynamic cars, the new cars in play last season.
The new rules have been widely praised with the cars able to follow more closely which lead to better racing, especially in the midfield.
"We put together a really talented team, very small team, and we really went back to basics," Symonds said.
"We had the two objectives. One was to make the wake behind the car more benign, because you can't get rid of it, it's going to be there.
"Secondly, accepting that there was a wake and trying to produce a car that was running in that wake to be less affected than in the past.
"Generally speaking, I think we got it right. We've seen a few different solutions, the cars looked different, the drivers were very complimentary. The statistics, for want of a better word, showed the cars were running closer together.
"So yeah, I think it's been a reasonable success."
A lot of applause but is it justified?
Formula 1's powers-that-think and those-that-race, especially those-that-won-the-championship-double, have applauded the new regulations.
They've based that on two things – cars that can follow more easily and more overtakes than in the previous season when the sport still used over-car air-flow to create downforce.
But at the end of the day only three teams won races, four did so in 2021, and only four reached the podium. That number was an impressive eight in 2021.
The gap between the top-three teams and the chasing pack was without a doubt bigger than it was the previous year, and those at the back of the field were further away from the rear of the midfield.
While there was awesome racing at times between the three packs, the new regulations did nothing to bring the chasers closer to the front.
It is hoped that in time the new regulations will lead to that but the last time the rules changed, 2014, it took eight years before F1 saw eight different teams reach the podium.