Pato O'Ward will be 'in Zak Brown's ear' about another Formula 1 outing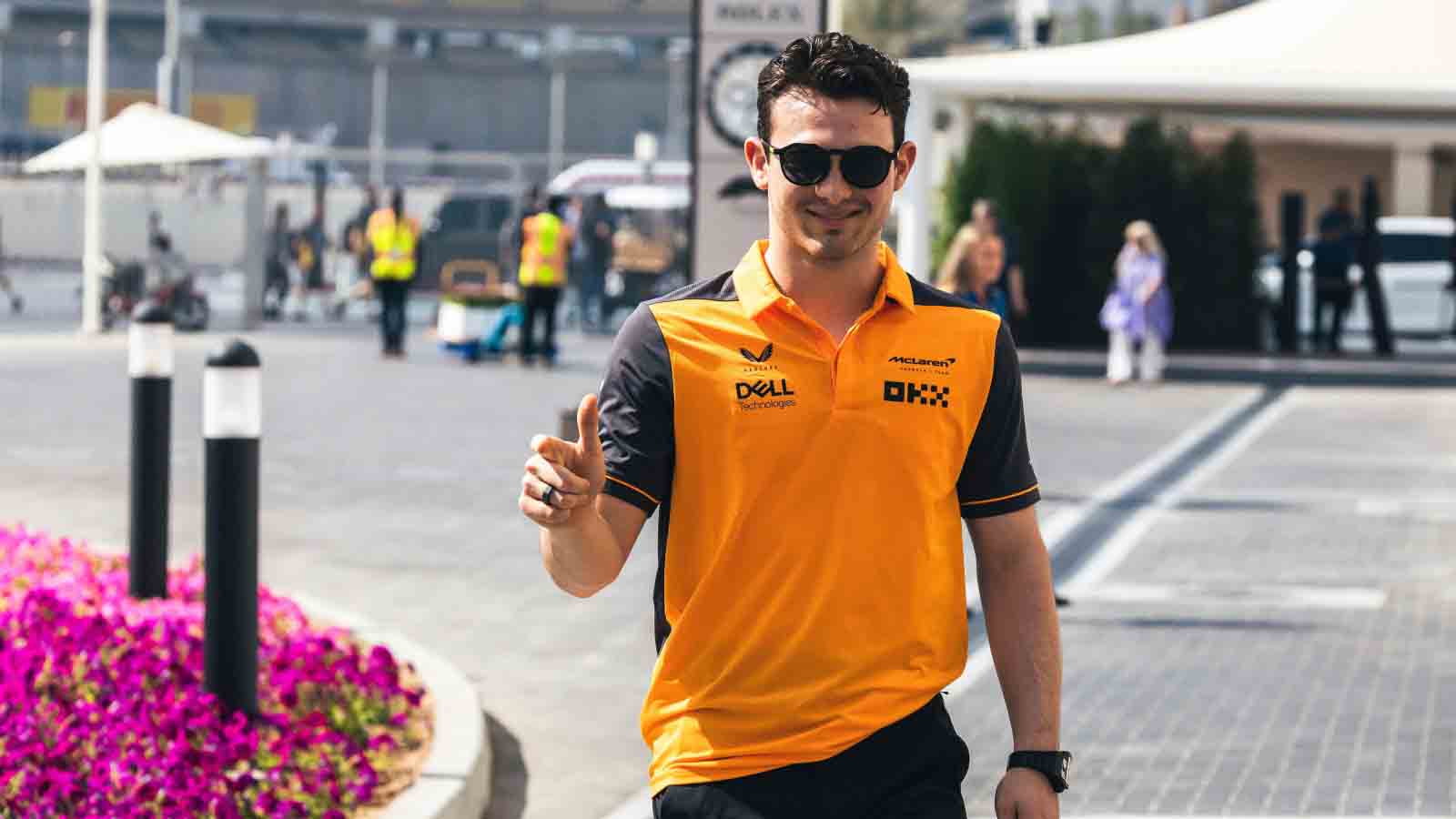 After taking part in his first official FP1 session in Abu Dhabi, Pato O'Ward said he'll be asking Zak Brown and Andreas Seidl about when he can do so again in future.
The IndyCar star has enthused about his previous opportunities to drive a Formula 1 car, having earned the opportunity at the 2021 young driver test at the same circuit after taking his first IndyCar win last year, with Brown honouring his end of the bargain to give him a Formula 1 test when he achieved that landmark.
He has not closed the door on trying to make the move to Formula 1 in future either, with the 23-year-old having also taken part in a private McLaren test in Barcelona earlier this year.
He signed a multi-year contract extension with the Arrow McLaren SP IndyCar team earlier this season, but having had the chance to try a current car in a free practice session, he said he will be asking the question about when another opportunity may arise.
"I mean, you can definitely count on I'll be in Zak's ear, maybe Andreas a little bit, like 'hey, when can I get in the car again?'" He said to Formula1.com after FP1 in Abu Dhabi.
"But it's hard to tell because it kind of all moulds together once my season is kind of finishing in IndyCar just because it's such a compressed [schedule] you know, from May or end of April to September it's nonstop.
"So yeah, I don't know what to tell you. It'd be fantastic to get to get some running in before the IndyCar season but I think it's all up to the big bosses."
O'Ward has enthused about driving the "rocket ship on wheels" that was McLaren's 2021 car before, but despite the hefty regulation changes that came into play in time for 2022, he said he did not feel as different as he had expecting when driving two completely different cars.
"It was really good, our run plan got cut a little bit short with the issues we had in the beginning but it was a lot of fun," he said.
"Quite surprised with how little of a change I felt from last year's car. I know the changes are significant, but I was expecting to feel a little bit more of a difference.
"The cars still feel so quick compared honestly anything else in the world. So I'm super grateful for the opportunity.
"Very happy to have helped with what I could to help the team in qualifying and for FP2 and so forth, and hopefully there's a bit more of this for me in the future. That'd be fantastic."
Read more: Robert Doornbos feels Ferrari change overdue amidst Mattia Binotto sack talk