O'Ward marvels at 'greatest of the greats' working in F1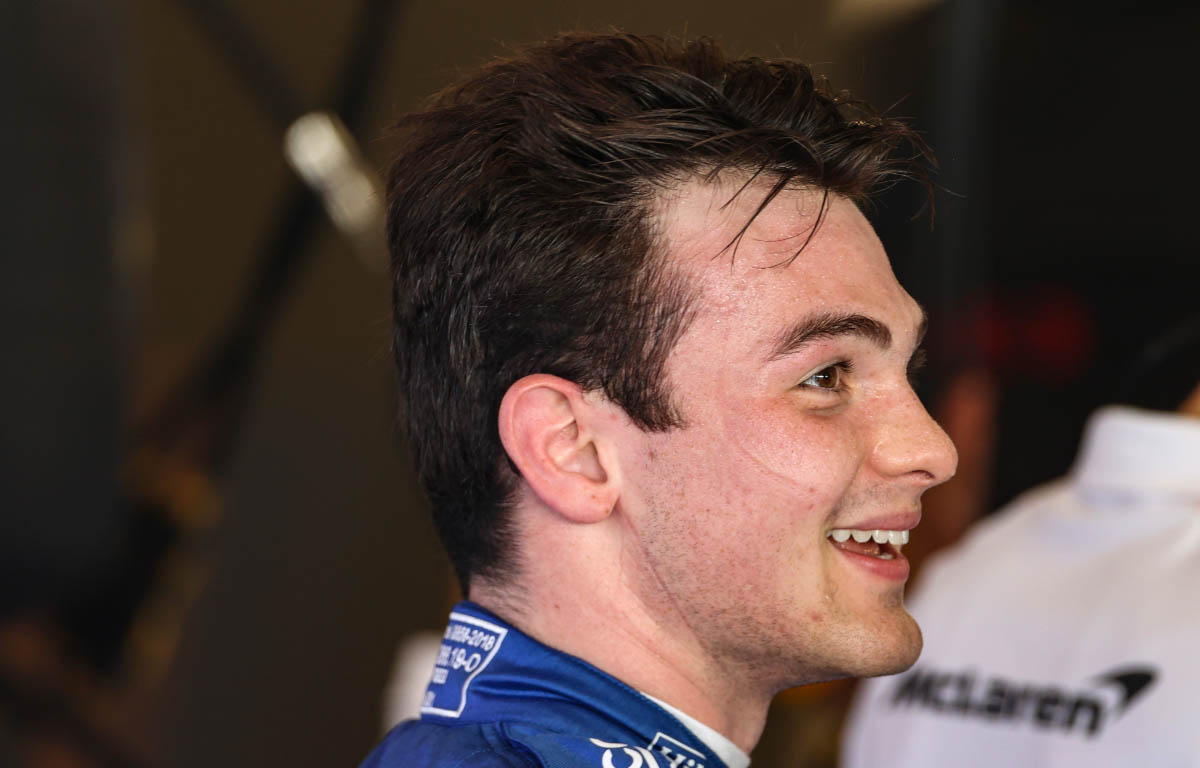 Pato O'Ward said Formula 1 is "full of important people" and the allure of the series is not replicated anywhere else in motorsport.
The young Mexican tested a McLaren for his first taste of driving a Formula 1 car at the post-season young driver test in Abu Dhabi back in December, and he spoke previously about how much he enjoyed the experience.
But his time in the garage enabled him to see the other side of the sport, with the world's best mechanics, engineers and more working within Formula 1.
He said that it is his goal to get to the premier category and he feels he has a couple of years to achieve it, and his experience opened his eyes into just how
"It's full of important people, I can tell you that," O'Ward said after taking part in the post-season test, quoted by Motorsport-Total.
I'm going to miss today😭 unbelievable machine. Thank you @McLarenF1

Voy a extrañar el día de hoy. Inolvidable experiencia. ¡Gracias EQUIPO! #McLaren #F1 pic.twitter.com/8PcAMR3HNo

— Pato O'Ward (@PatricioOWard) December 14, 2021
"Everyone there has an incredible CV. What you can see in Formula 1 is how much money people are willing to spend just to be able to say they've been there.
"The greatest of the greats want to come to Formula 1 and no other series can say that. Formula 1 is the series you want to be in – as a driver, reporter, engineer, team owner and entrepreneur.
"I don't understand people who get into a Formula 1 car and aren't excited afterwards – then there's something wrong with you. I enjoyed it and it was incredibly great – I drove the fastest race car in the world."
The IndyCar driver enthused about the "best experience" he has had behind the wheel of a car, and that he was "completely blown away" by the speed and grip available to him.
He admitted afterwards that he felt the after-effects of a day of running in his neck, given the increased G-forces placed upon him by driving a Formula 1 car for the first time.
Now he has had a taste of driving a McLaren, he understandably said that he wants to try it again when he can.
"I want more," said O'Ward. "I want to dominate it. I want to push the limit and feel what it's like to push the limits.
"It's something completely different because an IndyCar car has a lot more limits."
McLaren/Ferrari battle helped both teams
Lando Norris believes the McLaren/Ferrari battle helped both teams.