Pato O'Ward thrilled to drive McLaren's 'rocket ship on wheels' in Barcelona test
Pato O'Ward was back behind the wheel of a McLaren Formula 1 car in Barcelona recently, and he described the experience as taking control of a "rocket ship on wheels" while driving.
The Mexican and IndyCar rival Alex Palou both ran in the 2021 McLaren MCL35M for a day each in Spain as part of the team's TPC [Testing of Previous Cars] programme, with both being a part of McLaren's driver stable and taking part in Formula 1 tests as part of their contract.
O'Ward first went behind the wheel of Formula 1 machinery at last year's Abu Dhabi young driver test, with team CEO Zak Brown making good on his promise of giving O'Ward the chance to drive their F1 car if he took victory in an IndyCar race last season – which the 23-year-old ended up achieving twice.
Spaniard and new IndyCar champion Palou will join the McLaren Racing roster from the end of the year, and took part in his own day of running after O'Ward had enjoyed his day behind the wheel.
O'Ward, who drives for Arrow McLaren SP in IndyCar, was offered a place in Barcelona as a reward for two further victories in the series this season, on his way to seventh place in the championship.
While his aim was to get further used to how the car handles and a taste of low and high-fuel running, O'Ward was beaming after his second opportunity behind the wheel of a McLaren.
"Every time you get into a Formula 1 car, your smile is to each end of your face. They're amazing cars that are capable of so much," O'Ward said after his test.
"They are works of art, and I am super thankful and grateful for the opportunities that Zak and Andreas [Seidl, team principal] are giving me.
"Getting more seat time in a Formula 1 car is what it is all about, so that I can familiarise myself more with the car, the controls, the tyres and how everything works – it is great, and I am enjoying it.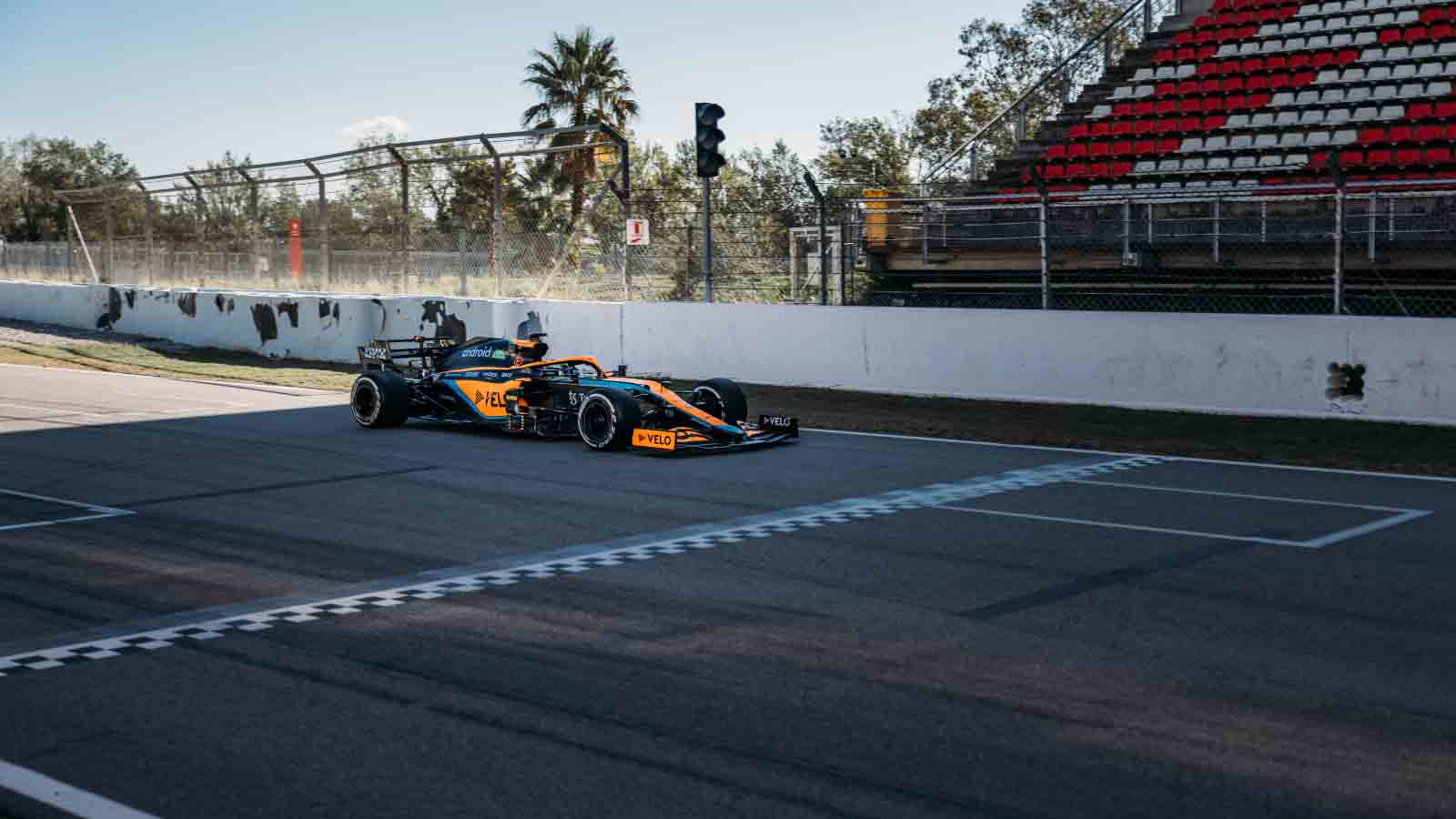 "They are amazing cars. They're so quick compared to anything else you might drive in your life. It is an insight into what it is like going as fast as you will ever go in your life – certainly when it comes to cornering. The stopping power of an F1 machine is second to none.
"It is basically a rocket ship on wheels. They are works of art, and great pieces of engineering – so much work and resource go into the development of these cars, and you can really feel that."
Read more: British Grand Prix promise full review of system after 2023 ticket sale debacle