O'Ward could leave McLaren stable at end of 2022
Pato O'Ward admits that his people are plotting out the future following Colton Herta's McLaren Formula 1 opportunity.
O'Ward is now into his third IndyCar season with Arrow McLaren SP, though the 22-year-old is one of the IndyCar drivers most heavily linked with a potential future in Formula 1.
The Mexican racer represented McLaren in the 2021 Abu Dhabi Young Drivers' Test, making a positive impression on the team, which only served to intensify talk that he could look to push ahead and pursue a career in the series.
However, the situation has now been complicated somewhat, after McLaren signed another hot IndyCar prospect, Colton Herta, as a development driver, which will also include the opportunity to test their 2021 challenger, the MCL35M, the very car which O'Ward drove in Abu Dhabi.
Herta had been linked with a move to Alfa Romeo following Michael Andretti's attempted purchase of the team's operator Sauber in 2021.
O'Ward then was asked about his future with Arrow McLaren SP, but could not offer a definitive answer.
"My group of people is just scouting out what my future is going to look like," he is quoted by Autosport as having told Motorsport Media.
"I think we're all going to have to wait and see what that answer is, to be honest with you. I don't want to lie to you. I don't want to lie to everybody and say, 'No, no, no,' or, 'Yes, yes, yes'. We'll see how things shape out. I think it's too early in the season to truly see what's happening.
"Honestly, as of right now, like I said, I'm fully focused into delivering a season that I know I'm capable of with the team that is around me. I'm sure things will start taking their place, yeah."
Asked if there is still the possibility of another McLaren F1 test following the Herta deal, O'Ward replied: "As of now, I'm not aware that I'm part of that."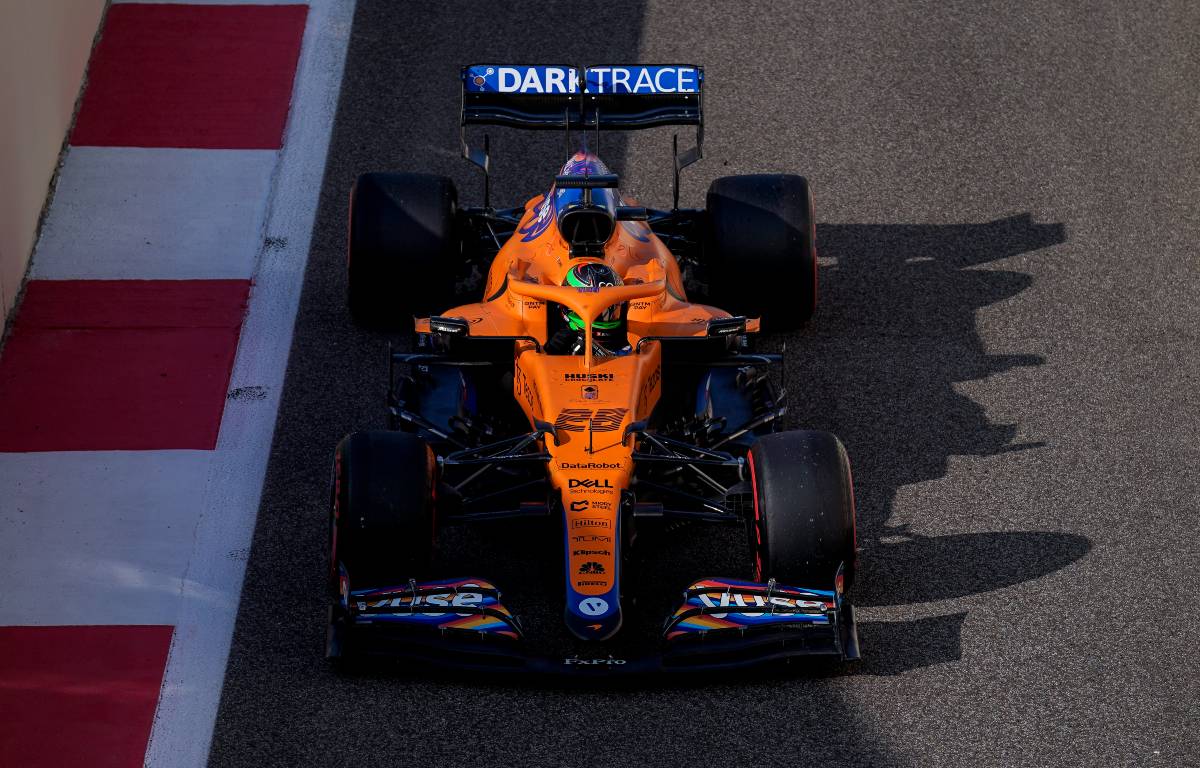 Autosport then moved to gauge how any potential Formula 1 interest could influence his chances of moving IndyCar teams, especially if he was focused on Formula 1.
But O'Ward made it clear that while he would be interested in Formula 1, his full focus is on IndyCar, whether his future in either series is McLaren-linked or not.
"I think it's not a secret, right? This passion that I have for motorsports, it started with Formula 1," he said.
"Of course, I'd be interested to be in Formula 1. But if the right opportunity arises and if I was able to extract the extra things that Formula 1 offers you as a professional, as an individual.
"I love IndyCar. I love IndyCar racing. I think the series is on a constant rise. I think it's going to keep getting bigger and bigger. My job right now is to try and help in getting it bigger, specifically in the Latin market. I think we've done a good job so far but I think it can still grow a lot.
"What I think people need to understand is, yes, I get it, Formula 1 is the pinnacle of motorsports. In terms of competition there is nothing harder than IndyCar because everything is closer to each other. We'll see how F1 unravels [sic] with the new regulations this year, all that stuff.
"There's very limited seats. Many of the times, as we've seen in other forms of motorsports, it's not about 'Can you do it?' but 'Is there a seat available? Is there someone that wants to put you in that seat?'
"Honestly, it's a lot of the things that I can't really control. What I can control is trying to position myself in a place where I can see a future, in a place where my best chances, whether it's in IndyCar or in Formula 1.
"Right now, to be fairly honest, IndyCar is where I'm at. I need to see what my best positioning is for what I want to achieve. Everybody in the sport wants to achieve the exact same thing, right? We want to win championships, races, 500s."
Arrow McLaren do want to retain O'Ward, team president Taylor Kiel saying it would be an "absolute no-brainer" to do so, while assuring that "internally" the team is "in a good place", branding the situation "a blip on the radar".
Norris thinks McLaren could be racing Haas
Lando Norris thinks McLaren could be battling with Haas this season.