'Pato O'Ward could fill 'larger-than-life' role vacated by Daniel Ricciardo'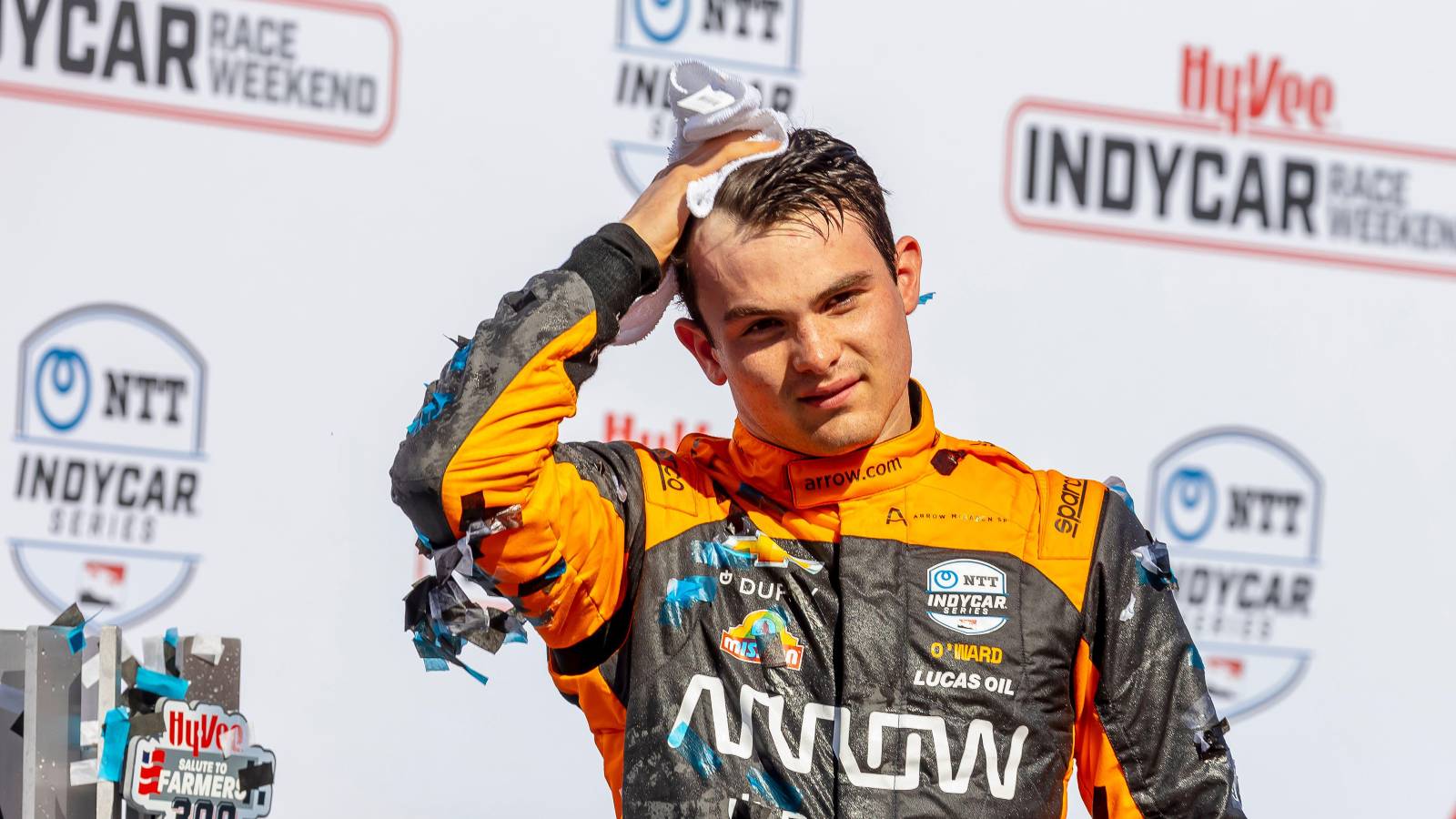 IndyCar racer Pato O'Ward would be a welcome addition to the F1 grid due to his personality, according to F1 broadcaster Tom Clarkson.
Mexican racer O'Ward will join the F1 grid for first practice at the season finale in Abu Dhabi, as both he and fellow IndyCar driver Alex Palou have been given junior driver testing roles by McLaren.
Palou gets his opportunity this weekend at the Circuit of The Americas, with O'Ward stepping into the MCL36 for FP1 at Yas Marina.
As a full-time racer with McLaren in IndyCar, an F1 opportunity is yet to come up for the 23-year-old O'Ward, but Clarkson joined 1996 F1 World Champion Damon Hill in conversation about the Mexican during this week's F1 Nation podcast.
Hill expressed the opinion that O'Ward could join compatriot Sergio Perez on the F1 grid over the coming seasons, and Clarkson agreed.
"Pato did the Abu Dhabi test at the end of last year, and I just never forget seeing the expression on his face as he got out of the car," he said.
"He just said 'that car is unbelievable. I've never driven anything like it in my life, particularly through the quick corners', and he suddenly realised it's quite a gulf between IndyCar and Formula 1, just in terms of the level of performance. Which is why they have these Super Licence points.
"I think Pato is very quick. He's won four IndyCar races, he was right up there in the Indy 500 this year. He didn't win it but was challenging for the lead until the end."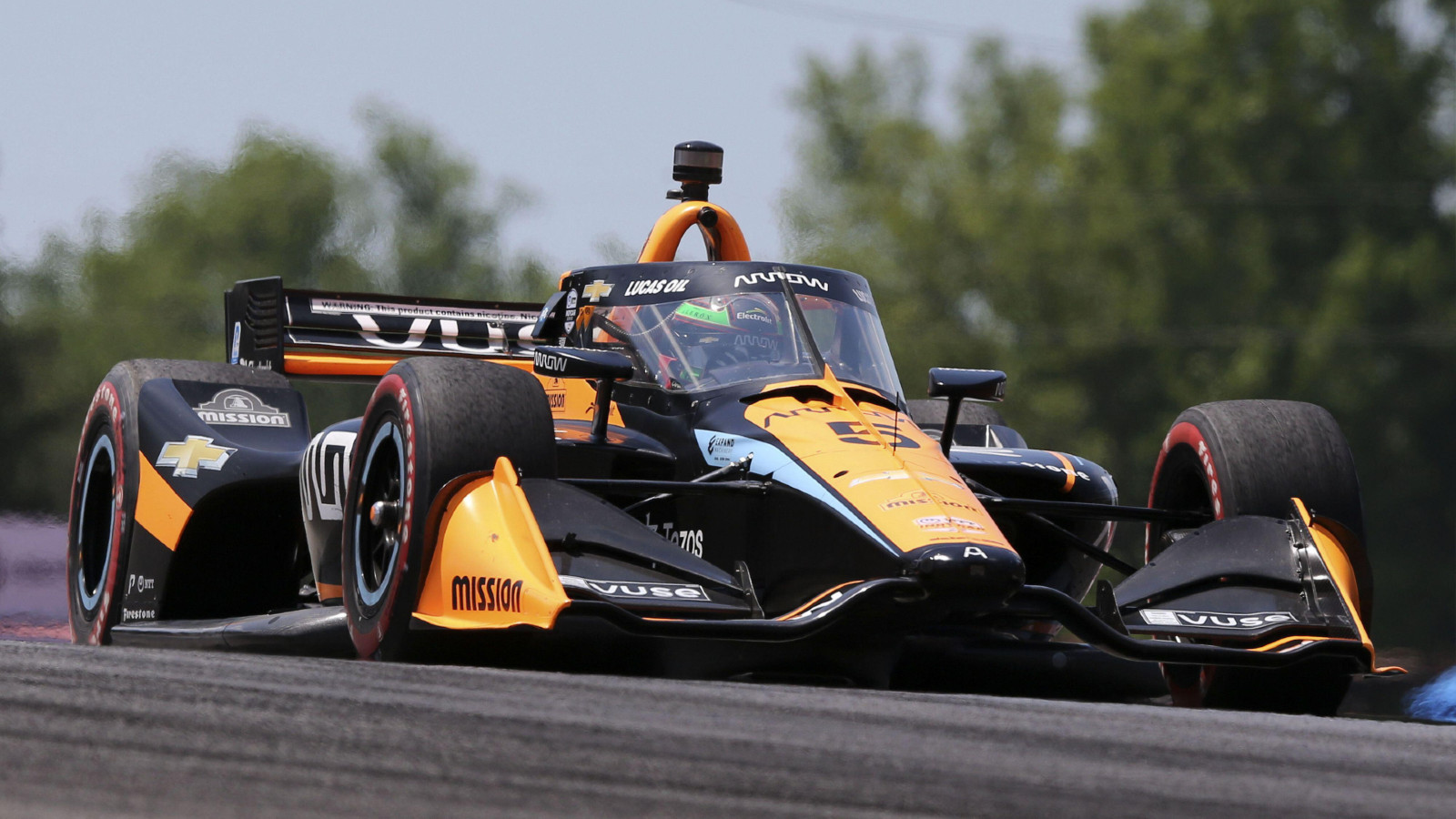 With McLaren dropping Daniel Ricciardo from their line-up for 2023, as the popular Australian looks to be out of a race seat for next season, Clarkson opined that O'Ward's boisterous personality could replace the void left by Ricciardo.
"He's a larger-than-life character that Formula 1 would love as Daniel Ricciardo exits stage left," he said.
"We're in need, there's a hole that wants to be filled with a larger-than-life character and Pato would fill that, but I'm not sure we've seen enough yet.
"If he was to win the IndyCar championship, I know Zak Brown (McLaren CEO) is a huge fan, and would try and engineer a situation to get him into Formula 1.
"But, again, he's got two young chargers at McLaren – Lando Norris and Oscar Piastri. Quite where he's gonna go and put someone like Pato…"
Can Logan Sargeant capture the imagination of the US audience?
O'Ward and Palou getting FP1 appearances with McLaren, coming after both have completed tests with the McLaren MCL35M at the Circuit de Barcelona-Catalunya and the Red Bull Ring in recent weeks, are just the latest names from the world of American motorsport that are courting rumours of a switch to F1.
Andretti Autosport racer Colton Herta was nailed down for an AlphaTauri drive for 2023, until his switch was stymied by the FIA's Super Licence rules preventing Red Bull from going ahead with the transfer. Herta will remain in IndyCar next season.
However, Williams look set to sign American driver Logan Sargeant, with their junior driver on the verge of clinching the required points for a Super Licence as he eyes up the season finale in Abu Dhabi.
Sargeant needs to finish in the top five in the Formula 2 Drivers' Championship, and is currently third – nine points clear of a chasing trio that could spoil his plans. He will take the wheel of Williams' FW44 this weekend for FP1 at the Circuit of The Americas, but Hill remains unsure that Sargeant will be the driver to ignite America's interest in a 'home driver' to support.
"He's not as established a name as some of the IndyCar drivers who are currently competing out there," he said.
"Formula 1 has always wanted to enter the US market and it's captured the imagination with the Netflix series [Drive to Survive]. It's ignited now and I'm sure they'll be asking the questions 'we want a driver for shoot for, to support as well'. Maybe it's Logan, maybe it'll be another driver. We've had a few guys – Alex Rossi, Scott Speed, and Michael Andretti back in the early days.
"I mean Mario [Andretti, 1978 F1 World Champion] cracked it, but it's been difficult.
"I think there's a kind of an approach that's different in the States, maybe a more relaxed feel towards the racing that Formula 1 doesn't quite sync up with. So, in F1, it is brutally competitive. You have to be able to come in and nail it the first time. No one's gonna cut you any slack over here in F1.
"I think before they come, US drivers need to understand it's almost unfairly viciously competitive in Formula 1."
Read More: McLaren give F1 practice outings to IndyCar stars Alex Palou and Pato O'Ward