Pato O'Ward not planning move away from McLaren in search of F1 seat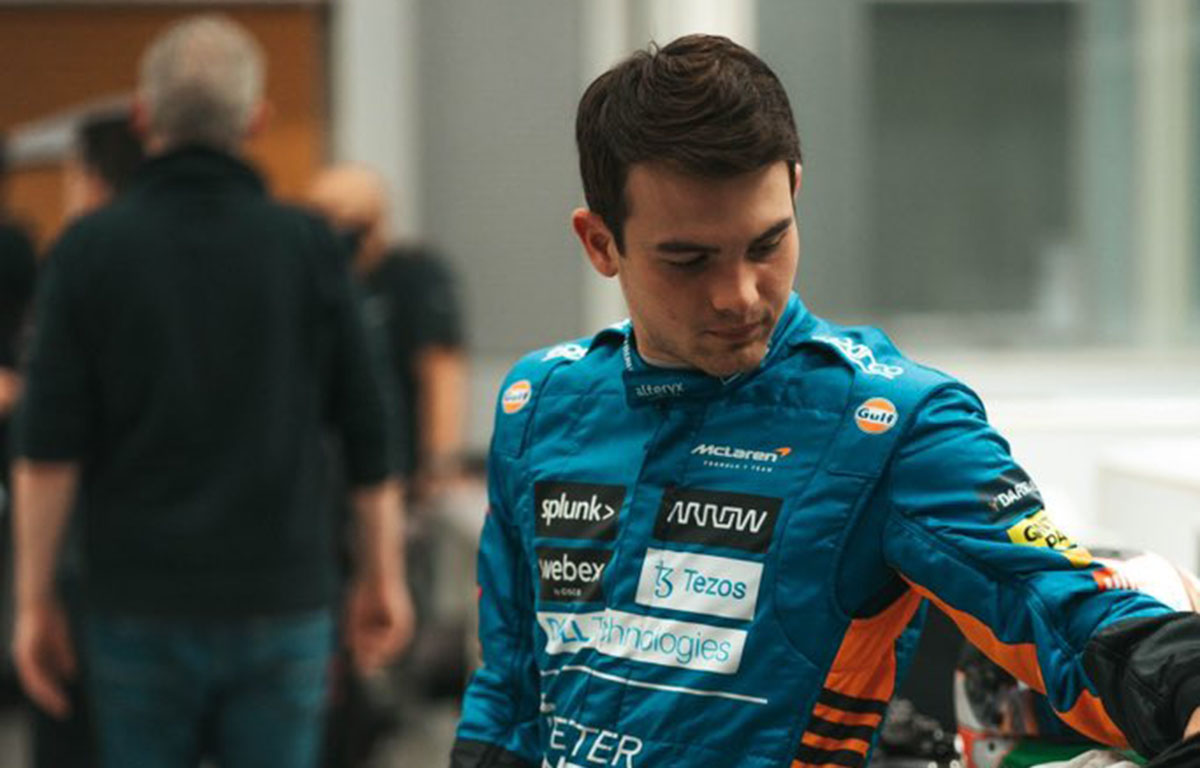 Pato O'Ward has no plans to break his current contract with McLaren even if it meant a better chance of securing an F1 seat.
McLaren look set for the future with Oscar Piastri beginning a multi-year contract in 2023 alongside Lando Norris, who is set to stay at the team until 2025 at the earliest.
All of this means that opportunities for a race seat in the team may prove increasingly hard to come by, something that the many drivers that race under the McLaren banner will have taken note of.
O'Ward is one of those having been part of McLaren's IndyCar team since 2020 and also been granted time in the Formula 1 car.
He is seen as one of many young drivers knocking on the door of F1 but the likelihood of that happening at McLaren in the near future seems small barring any major departure.
As always, there is the option of moving teams and trying your luck elsewhere, something that Piastri did this summer, but O'Ward says that option is not one he is considering.
"I'm locked in with McLaren until 2025," he told PlanetF1. "I love the people that I get to work with. I admire many people within the organisation in terms of the engineering and bosses and mechanics. It really feels like home.
"So right now I'm focused on getting my IndyCar goals accomplished. Then we'll see what lays out from there.
"There's really no point in wanting to plan what might happen because things change so much and things have changed so rapidly.
"The past few years, I mean…every year is something new and there's always a surprise. So the best thing you can do is just be flexible, be reactive and absorb all the information so that you are ready when they need you to be."
McLaren are perhaps the most expansive team on the F1 grid in terms of how many series they compete in and there is some fluidity as to which driver is meant for which competition.
O'Ward has previously spoken about his desire to one day race in Formula 1 but he said McLaren have not given him a clear timeline of the future may hold for him.
"So many things can change. It's racing, right?" he said. "So plans change and the expected changes, there's so many moving factors.
"The best thing that I can do is just do the best I can every time I jump into the car. Help the team, keep developing myself and my skills.
"Just knowing what is needed in Formula 1 cars and just being ready."
O'Ward is set to get his first taste of a Formula 1 session in Abu Dhabi when he will run the McLaren car in FP1.
Read more: Pato O'Ward warns F1 'will swallow up IndyCar' if the series does not 'step up'