Pato O'Ward would be open to an IndyCar break to pursue F1 dream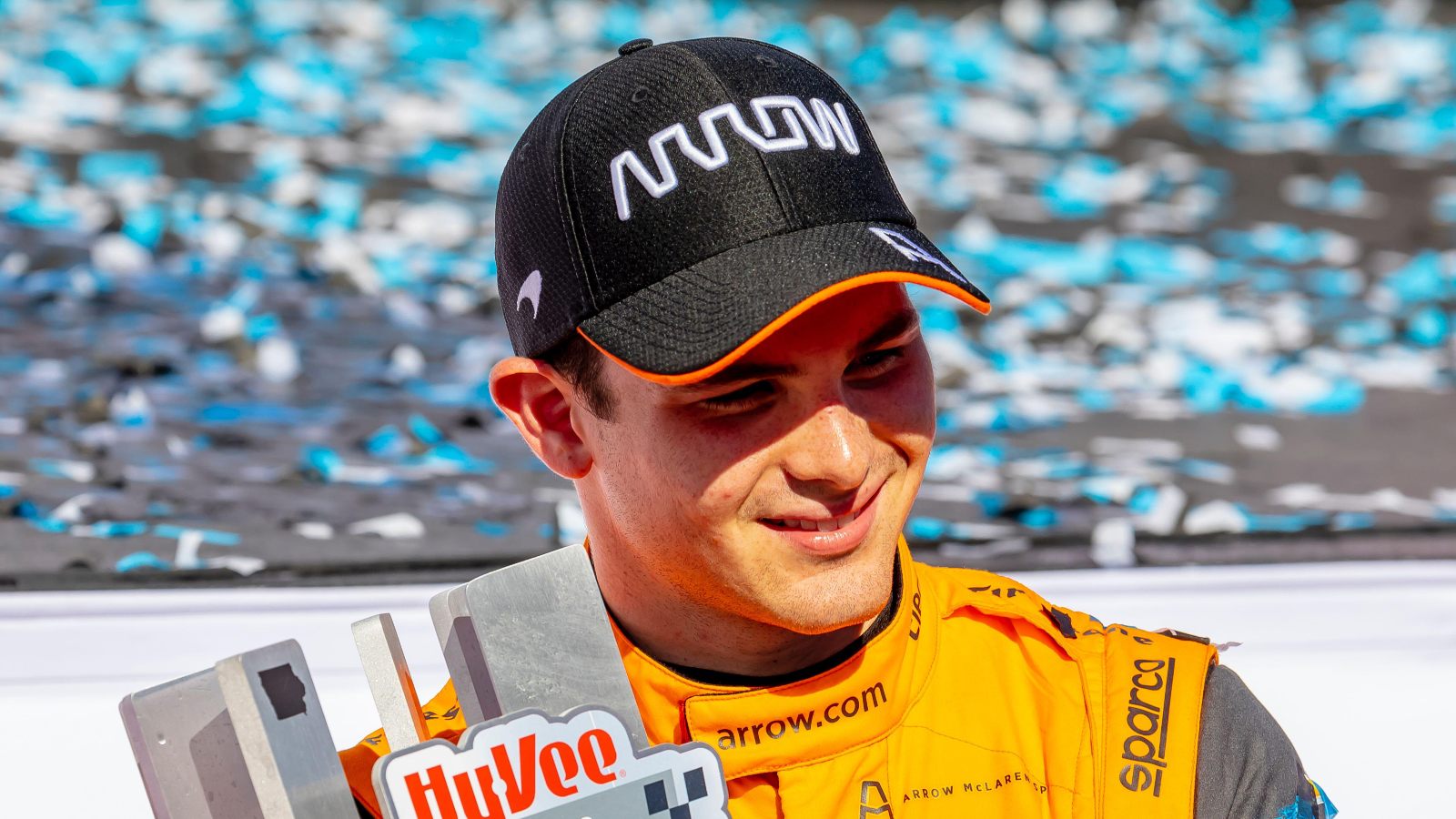 Pato O'Ward has said he is open to pausing his IndyCar career if that gives him a better chance of landing a Formula 1 spot.
The Mexican has made no secret of his desire to one day race in Formula 1 and recently got his first taste of an official session with an FP1 run-out in Abu Dhabi.
Being part of McLaren has allowed him to remain in IndyCar whilst also getting F1 experience but there still does not seem a clear path for him onto the grid with Lando Norris and Oscar Piastri currently occupying the two seats.
O'Ward previously told PlanetF1 that he would not leave McLaren in pursuit of an F1 opportunity but has now suggested he could take a break from IndyCar if it meant a better chance of a switch into Formula 1.
"I feel like I can always come back to IndyCar and the window of getting to Formula 1 is quite a bit narrower," O'Ward said, as reported by MotorsportWeek.com.
"I'm already in IndyCar now and I feel like I've established myself as one of the title contenders every single year.
"I love IndyCar racing, it's some of the best racing in the world, if not the best in terms of how competitive it is.
"But I grew up watching Formula 1 and I grew up with the F1 dream as many other drivers around the world, and that's what kind of opened my love to so many other categories. So I'm still very keen to make the switch to Formula 1.
"Will it happen? When will it happen? I have no idea, but I have a great team behind me."
O'Ward has been racing in IndyCar in 2018 and finished third in the 2021 Championship. However, he does not currently have the required superlicence, a situation he brandished "a joke."
With Piastri and Norris 21 and 23 years of age respectively, it seems the long-term future of McLaren is wrapped up but O'Ward said that F1 is a "crazy world."
"In terms of Formula 1, it's a crazy world and doors you think will open won't; things you don't think will open will; or maybe both; or maybe both don't! What I've learned is you can't plan anything, you can't even plan to the year. You can only plan what's next.
"What's next for me is hopefully winning more races and challenging for the championship in IndyCar as well as the Indy 500, and then will the opportunity open up? Of course if it does I'm going to be the first one to take it."
Read more: Adrian Newey believes Ferrari knew title race was over ahead of Singapore GP