O'Ward: Wait and see where my future takes me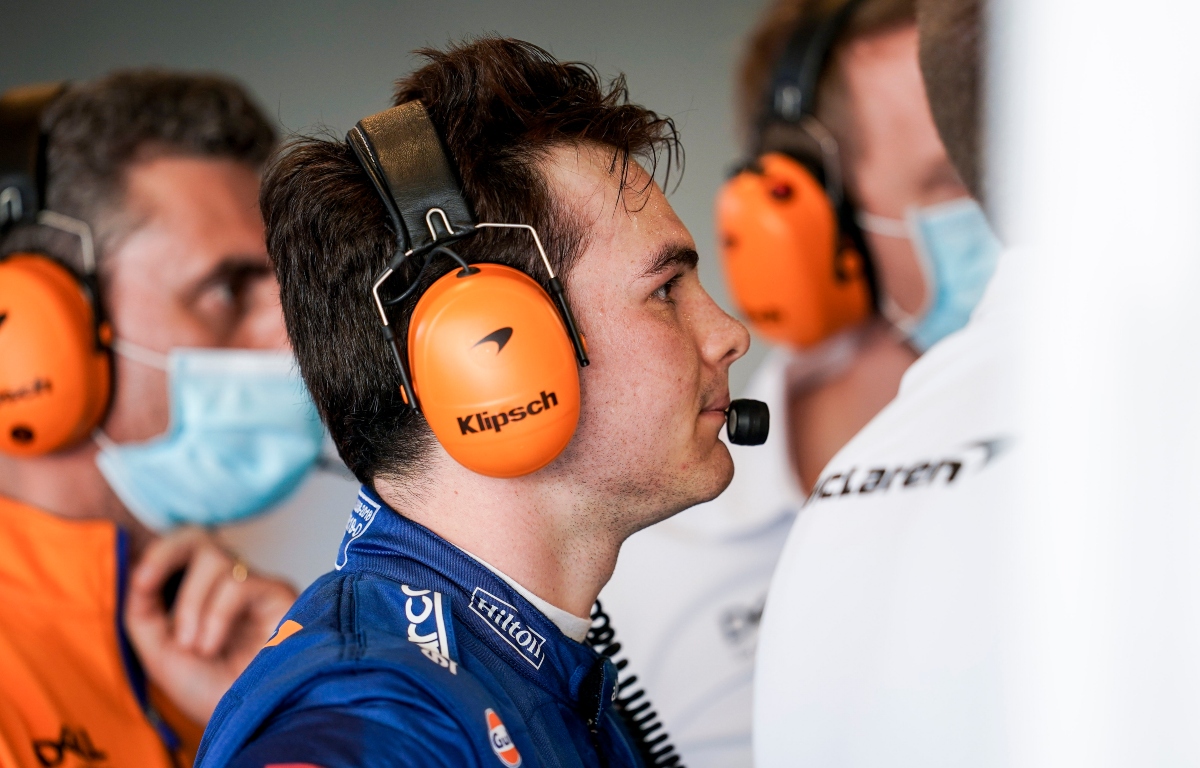 Gearing up for a third season with McLaren in IndyCar, Pato O'Ward says it is a case of "wait and see" what his future holds.
The 22-year-old Mexican driver has made it clear that he would like a shot at a Formula 1 race-seat and was given the opportunity to test drive an F1 car by McLaren.
Making a bet with McLaren CEO Zak Brown that if he won an IndyCar race he could have an F1 test, O'Ward went one better and won two races in the American series last season.
Brown honoured his part of the deal, putting O'Ward in the car for the post-season young driver test at the Yas Marina circuit.
He was fourth quickest on his F1 debut, 1.5s behind Mercedes test driver Nyck de Vries.
The day @PatricioOWard dreamt of! 🥰🧡

Glad you loved it, Pato. You did great. pic.twitter.com/1YwvNDgB0e

— McLaren (@McLarenF1) December 14, 2021
O'Ward hopes that wasn't his last chance to drive a Formula 1 car, and who knows, maybe even swap championships in the years to come.
"I think I've certainly overdelivered in IndyCar with where we're at, in terms of package currently, and I think we're just going to get better, so that's good," he told Racer.
"I think I've pretty much done more than I've been asked to do, so that's all I can do and just wait – wait and see where my future takes me!
"At the end of the day, I'm just really grateful for the opportunity and just hope for another chance to take it for a spin again."
For now though it is back to IndyCar for the Mexican driver.
O'Ward will continue with the Arrow McLaren SP team in 2022, once again teaming up with Felix Rosenqvist while Juan Pablo Montoya will make a one-off appearance for the team at the Indianapolis 500.
Although acknowledging that there is a big difference between his IndyCar and McLaren's F1 machine, O'Ward intends using lessons learned during his F1 test to make him a better IndyCar driver.
"Certainly things that I've learned in F1, I think I can apply in terms of just being able to adapt and try new things," he said.
"I think experimenting with different things in IndyCar and increase where I might have weaknesses is something that's just going to make all of us better.
"Does (driving an F1 car) spoil it? No, because I still have a lot of hunger to first of all win an IndyCar championship, second of all win an Indy 500 – which we were decently close last year.
"So, we' ll have another go and see what we can do.
"But in terms of just grip and capabilities, yes, a lot. Over the course of an F1-spec circuit, it's a solid 12/13 seconds faster; that's a lot."
O'Ward criticises 'ridiculous' F1 super licence system
Pato O'Ward has criticised how super license points are calculated.