Paul Di Resta: Hiring Daniel Ricciardo 'a huge risk', Pierre Gasly the right choice
Sky F1 broadcaster Paul Di Resta believes a team hiring Daniel Ricciardo for 2023 would be taking a huge risk based on his current form.
Ricciardo is currently without a seat for 2023 after McLaren bought him out of his contract for next season.
The Australian has been left with few options as a result, the strongest opportunity seemingly being a return to the Alpine squad – the team Ricciardo left at the end of 2020 and who currently have a vacant seat alongside Esteban Ocon.
Other options could be Haas, to potentially replace Mick Schumacher, or Williams, to replace Nicholas Latifi.
Paul Di Resta believes Pierre Gasly is the right choice
But Di Resta, the former Force India racer turned Sky F1 broadcaster, said he thinks hiring Ricciardo is a huge risk as the Australian simply lacks pace and consistency at McLaren.
"On the basis of where he is at the moment, it's a huge risk, isn't it?" he said.
"I would have said a couple of races ago I would have given him a chance [for 2023]."
With Pierre Gasly also linked with the vacant seat at Alpine, Di Resta reckons the French driver leaving AlphaTauri for the Enstone squad makes more sense for both parties.
"I think where [Alpine are] going, Pierre Gasly is the right choice at the moment," he said.
"They haven't seen a dip in performance like that [from him]. Yes, [he] didn't work at Red Bull.
"Probably what hurt Daniel more than anything is the decisions he made a long time ago. Was that badly managed from his management team? Daniel, as a person, isn't the same, in my eyes, at the track as he was three years ago."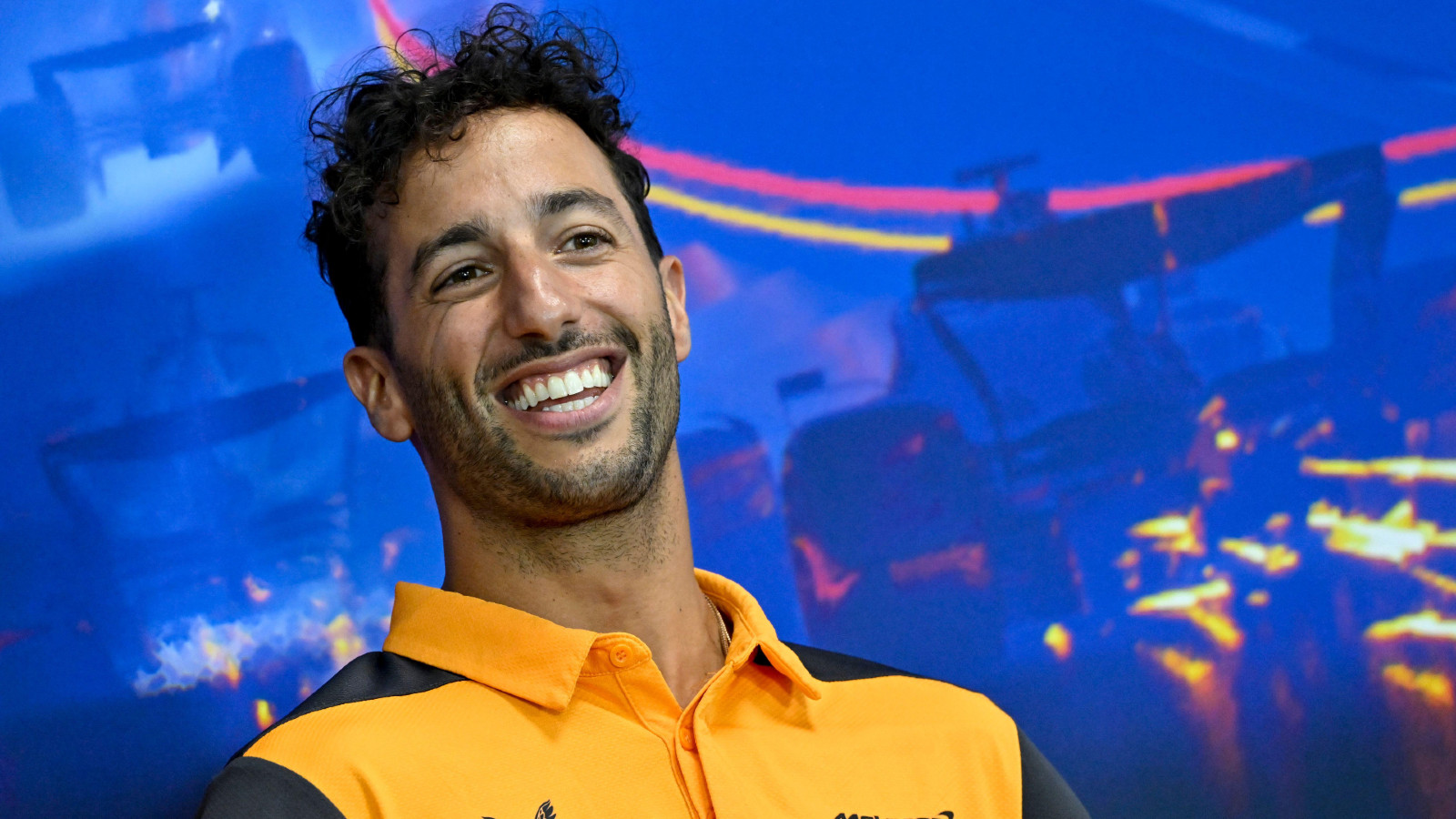 The Scottish broadcaster reckons Ricciardo will need some good fortune and some luck if he is to land a seat for next season.
"I hope it's a dip in form but if that doesn't improve, do you get another chance at it?" he said.
"Up and down the paddock, he would have to take a few things to fall into place at the right time for him to stay in F1 next year.
"He may have to take a year out and then come back, but is that always the way forward? But Daniel is too good to sit on the sidelines as well. But at the same time, the performance at the moment is just not working. I don't know what's not working, that's the thing about it, and I don't understand how he can turn it around."
Nico Rosberg: It's tough, mentally, for Daniel Ricciardo
Ricciardo could only manage 18th in qualifying for the Dutch Grand Prix on a day when his team-mate Lando Norris moved into Q3 and claimed the 'best of the rest' qualifying position by taking seventh.
Rosberg, appearing on Sky's qualifying coverage to analyse the situation, said the Australian is facing a tough mental challenge in his final confirmed races in F1 as he battles to keep his career alive.
"I really feel for Daniel, getting paid to leave for a young guy to take your seat," said Rosberg.
"It's tough mentally, and now he's driving for his chance to continue in F1. Again, having such a difficult day and being 18th on the grid and off Lando's pace again by quite some margin – it's hard.
"Especially not understanding, because he was fighting with Max Verstappen at the time at Red Bull when they were team-mates. He beat Sebastian Vettel fair and square in the same car when Vettel was the four-time World Champion, and now he's just struggling so much. You really don't understand it as a driver. I feel for him."