Di Resta: McLaren won't develop car for Ricciardo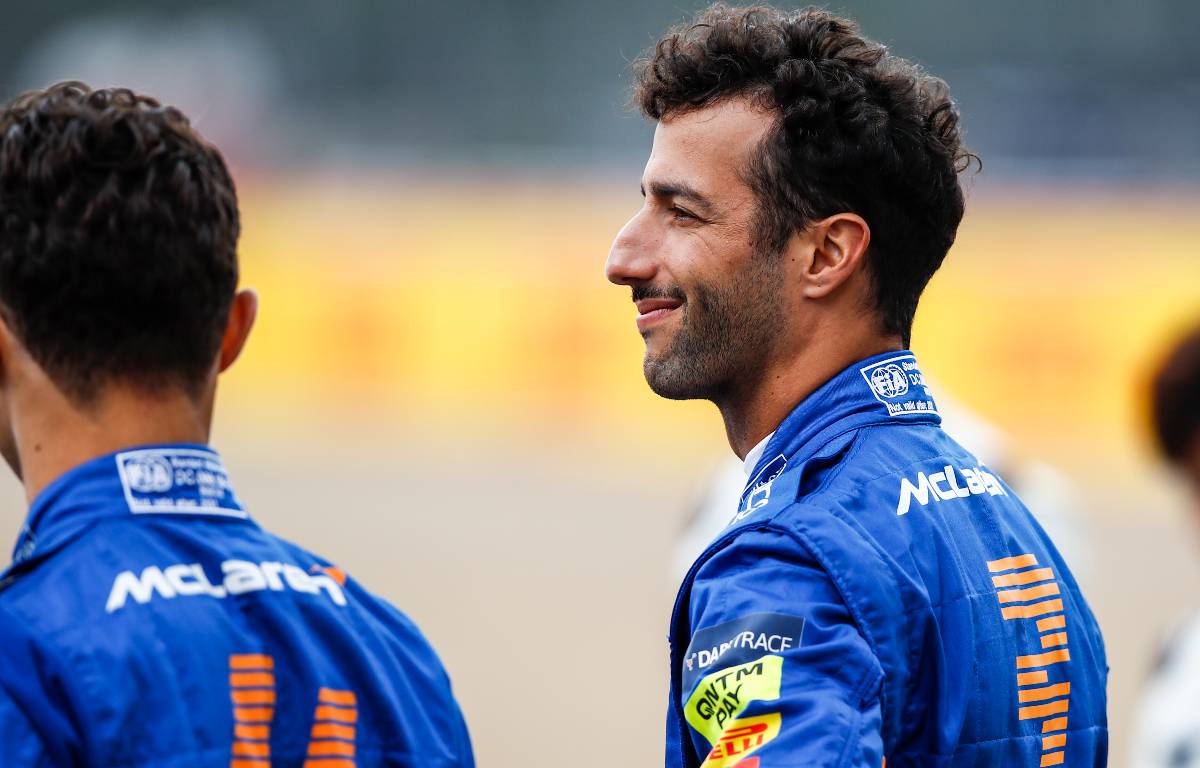 Sky F1 pundits Martin Brundle and Paul di Resta think Daniel Ricciardo must find his own solution to his McLaren struggles.
Neither of the duo think the Woking-based squad will take a different direction with their car to suit the Australian's driving – because of Lando Norris' brilliant form.
Ricciardo has been open about how the MCL35M has not suited his style behind the wheel, leading to him being comprehensively outperformed by Norris since he joined the team.
Yet to finish on the podium for McLaren, the 32-year-old has seen his British colleague secure a trio of top-three finishes this season and score more than double his points, 113-56.
There was a hint of promise for Ricciardo in a wet qualifying session at Spa, however, for he claimed P4 on the grid – although Norris had looked a live contender for pole position until crashing on a treacherously wet track.
Di Resta, who has driven the McLaren in the simulator, believes Ricciardo will need to figure out his own way forward in this tricky scenario.
View the latest Daniel Ricciardo merchandise on the official Formula 1 store
Celebrating @DanielRicciardo's 200th grand prix as a team. 🧡#BelgianGP 🇧🇪 pic.twitter.com/plnYH5zxvL

— McLaren (@McLarenF1) August 29, 2021
"I'm not sure it's Lando that's taken it [the car] down that route," said the Scot on Sky F1. "It's a rate of development and any time you can tune the speed on a Formula 1 car, you take it.
"I guess the big thing is confidence in what you do and I think Daniel has been quite open to me that he's struggling with it. He's struggling to find that detail of what makes a car get the rotation he wants, and that's very driver specific.
"When Carlos Sainz went to Ferrari, he's gone to a more 'normal style' more than anything and the Ferrari allows you to do that.
"For the McLaren, it's such a narrow window to get that performance and where Lando's gaining the confidence, they're going to keep doing that.
"They're not going to develop the car for Daniel because when you see what Lando's performing like, he's got to adapt to his driving style.
"That's where great and very great Formula 1 drivers differ. If you don't overthink it and you're able to adapt, you'll be able to get the lap time out of it.
"When he gets a drier weekend, hopefully he'll be able to come up with some sort of solutions. I think that's the most important thing because they will be a very feisty team if they've got two drivers performing like Lando."
Brundle added: "I feel for him, I think Paul has more information than I have on the precise details of the braking issues.
"There are no excuses at this level, you've got to get on with it. I think one of Daniel's biggest problems is that Lando Norris is absolutely flying and at one with the car.
"There's a big change in the car next year, as we often mention, so maybe they can dial out some of the quirkiness Daniel is struggling with.
"But there's enough data around and enough time on track to get into whatever the problem is.
"I don't think Daniel is running and hiding away from anything. As I understand it, talking to senior people at the team, Daniel is putting his hand up and going 'I just can't get this right at the moment'.
"He'll find his way with it, I have no doubt about that, but Norris is flying and that's compounding his issue."