Paul di Resta adamant F1 'can't rewind the championship 10 months'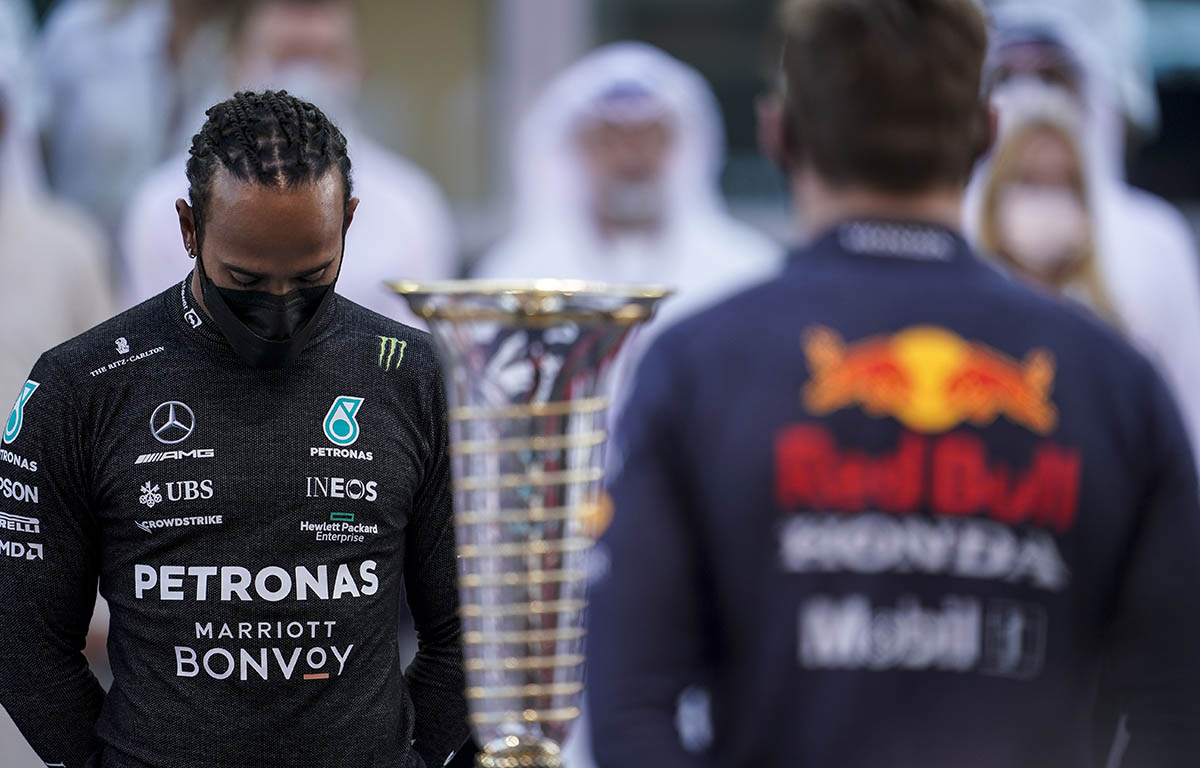 As Formula 1 awaits the FIA's report into last season's teams' spending, Paul di Resta does not believe taking the World title away from Red Bull, if they are guilty, is the "right thing to do".
Operating under a $145million budget cap, Red Bull won last year's Drivers' Championship with Max Verstappen securing the title on the final lap of the season.
It was a championship in which momentum swung between Red Bull and Mercedes, the two going wheel-to-wheel while having to balance updating the car versus keeping to the cap.
Amidst rumours Red Bull may have overspent, anything from $1m to $10m, Hamilton has questioned their "four" late-season upgrades and says if Mercedes had done the same "it would have changed the outcome of the championship".
Under F1's budget cap rules, one of the punishments for a material overspend – which is anything above 5% of the cap – could see the guilty team lose Drivers' or Constructors' Championship points.
That means if Red Bull are guilty, Verstappen could be stripped of the 2021 World title.
Di Resta does not believe that would be the "right" course of action.
"A lot of tales in the paddock that Red Bull and Aston Martin may be in breach," he told Sky F1 on Friday morning in Suzuka.
"Is this good for Formula 1? No. Can you rewind the championship 10 months? I don't believe that's the right thing to do.
"You've got to move forward. You've got to have a hard and fast rule."
The former F1 driver, like many in the paddock, is perplexed by the delay in releasing their findings with the teams having submitted all their information to the FIA at the end of March already.
The report had been set to be released on Wednesday only for the FIA to then delay it until Monday.
Charles Leclerc and George Russell both believe any team which has gone over the budget should be punished.#F1 https://t.co/N7FueyyhWl

— PlanetF1 (@Planet_F1) October 6, 2022
"Why in this day and age can we not get to the answer quicker that we all need?" Di Resta continued.
"If it's going to be a fine or money, well they've got a surplus of money because of how well Formula 1 is doing at the moment, so then you go back to 'are we going to rewind the World Championship result?'"
His fellow pundit Johnny Herbert agrees Formula 1 cannot go backwards in what is an "uncomfortable" situation for the sport.
"It's a big test because it's something we find uncomfortable, I'm sure the fans back home find it equally," he said.
"So we've got to have a situation where F1 doesn't damage itself in a way that everybody goes 'what a crazy formula'.
"I think the FIA, if someone has been found to have done the wrong thing and spent too much money, they have to come down hard on them.
"How they come down hard on them I don't know, maybe that's got to be the Constructors' Championship points somehow.
"You can't go backwards but something has to be done."
Read more: What happens if an F1 team is found to be in breach of the FIA budget cap?