Paul di Resta expresses 'fear' for Ferrari's current development path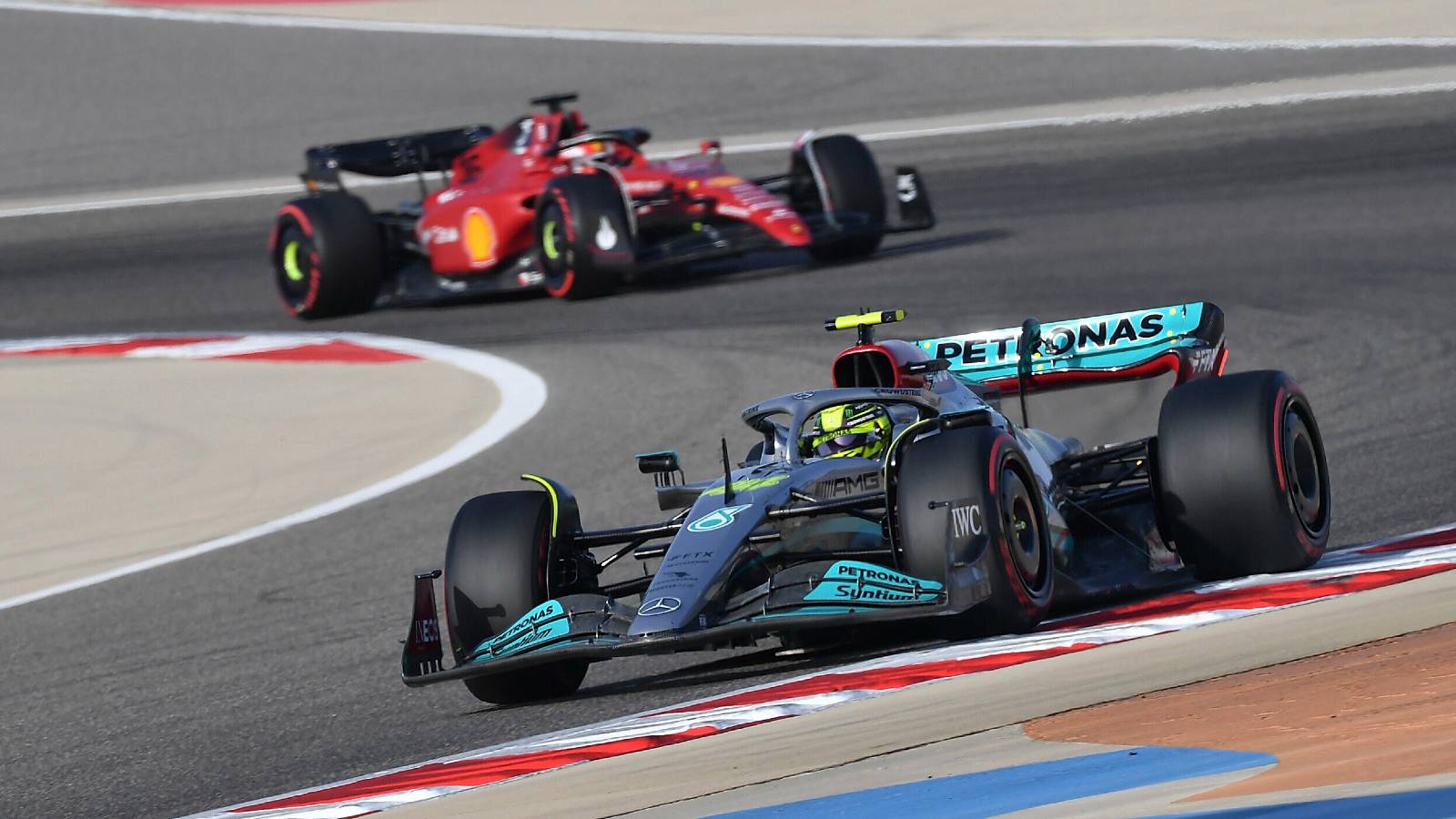 Paul di Resta feels Ferrari must be worried about their current trajectory – as they no longer look like winners.
Seven months have passed since Ferrari made a flying start to the season with Charles Leclerc romping to victory in two of the first three races.
Even though Max Verstappen's car broke down in Bahrain and Australia, Leclerc had things under control to build up a sizeable early World Championship lead.
But as the campaign has progressed, the Scuderia have not only fallen behind Red Bull but become increasingly further adrift – and the Mexican Grand Prix was their least competitive weekend of the year.
Outpaced in qualifying not only by Red Bull but also Mercedes, Leclerc even started behind Valtteri Bottas' Alfa Romeo purely on pace.
In the race, Carlos Sainz and Leclerc finished fifth and sixth respectively, the Monegasque a massive 68 seconds behind Verstappen at the chequered flag as the back-to-back World Champion made it a record-breaking 14 wins for the season – 13 of those in the last 17 grands prix.
Usually, Ferrari have been able to still mix it with Red Bull in qualifying, but that was not the case in Mexico – and Di Resta thinks all the promise the Italian giants had shown at the beginning of the year has now dissipated.
"I fear for Ferrari because since July, they have not really been in with a chance to win a race. They are out of it and Mercedes have caught them," the Scot told Sky F1.
"Mercedes have overtaken them on a Sunday. On a Saturday, I think they can still pull it out, but I fear for where the Ferrari development path is going unless they switched that off early when they realised it (the championship) was out of reach.
"That concept came out of the box absolutely superbly. It's gone on and it's not quite there."
Not the easiest of Sundays, but we keep going 👊

Two to go in 2022 and we're feeling your amazing support every step of the way, #Tifosi ❤️#essereFerrari 🔴 #MexicoGP pic.twitter.com/53oMNCArJz

— Scuderia Ferrari (@ScuderiaFerrari) October 31, 2022
Was Mexico a true representation of where Ferrari now stand?
There were mixed messages coming from the two Ferrari drivers after qualifying, when Sainz conceded "we know why we are slow" while Leclerc appeared bemused by having "loads of problems with the engine" and that "the car was not really responding to what I was doing with the throttle".
On Sunday, Leclerc said: "What hurts is that I felt like we've maximised absolutely everything today and even though we've done that, we are one minute away from Max, which is a huge difference."
He said he was not sure it was a one-off either.
Could the explanation be that Ferrari turned their engines down? Team principal Mattia Binotto hinted that had happened by saying "in terms of the power unit, we were not at our best performance for the weekend", but he also indicated that had not been the whole of the problem.
Let's see what happens in Brazil. That is a sprint weekend and so there will be an extra chance to gauge the respective performance levels in a competitive sense, as opposed to the usual three practice sessions that do not necessarily present the true picture.
But if it was not bad enough that Ferrari threw away several winning opportunities in the first half of the year, at least they created those openings – now, they find themselves merely feeding off Red Bull scraps.
Read more: Ferrari not surprised with Mercedes surge after swapping focus to 2023