Pedal cam is back after a 22-year hiatus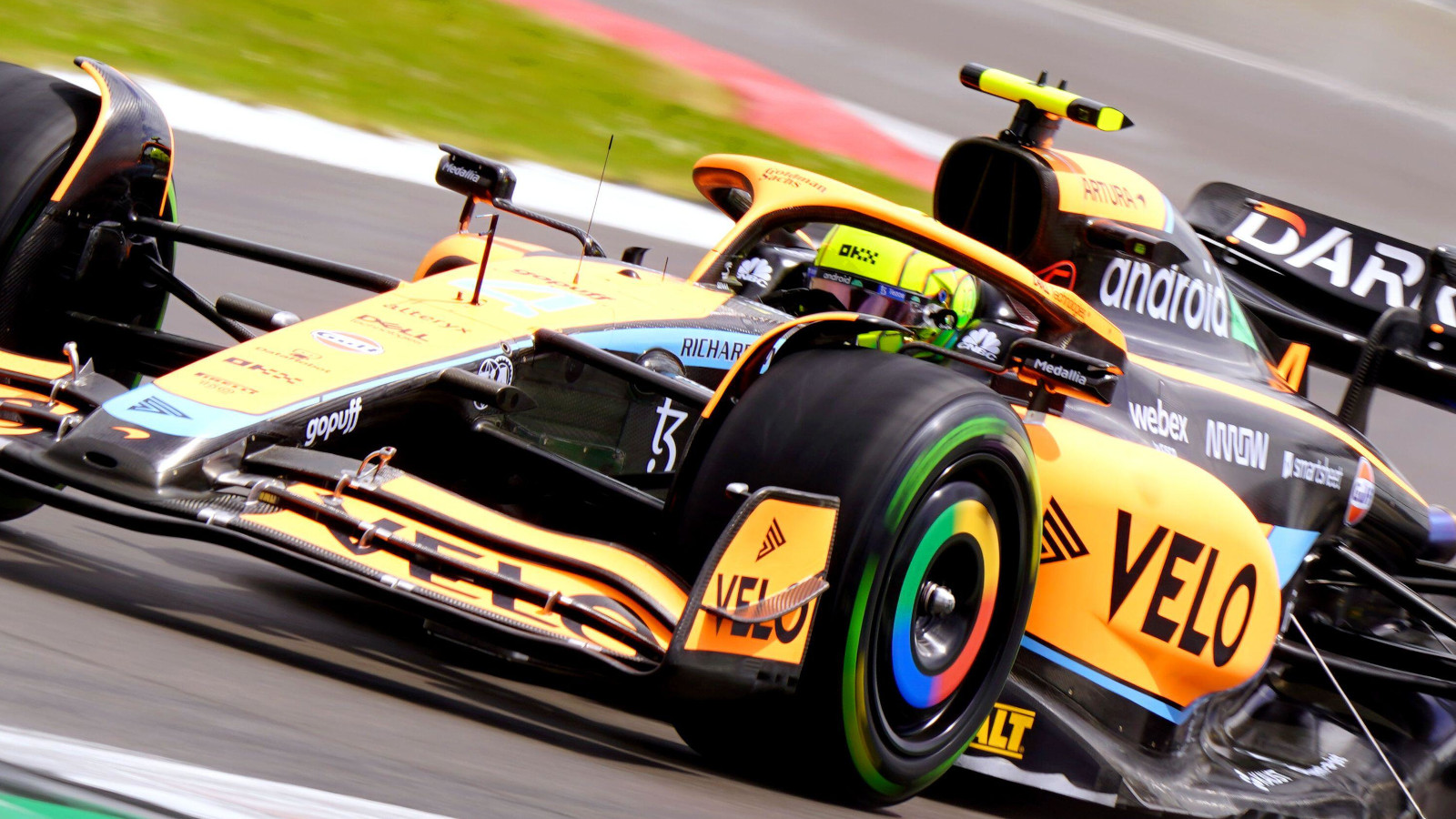 Pedal cam returned to Formula 1 on Friday, Lando Norris' McLaren MCL36 fitted with the camera aimed at his feet.
The camera angle returned to F1 after a 22-year absence, Norris' feet providing the footage of footwork in the cockpit.
"This is another in a line of innovations we have introduced to our broadcasts that bring fans closer to the action," said Dean Locke, director of broadcast and media at F1.
"F1 drivers are completing a number of complex tasks simultaneously at speeds of up to 200mph during a race and this camera angle, alongside innovations such as helmet cam, will help our fans to understand the challenges of being in the cockpit.
"Having this on Lando's car at his home race is something we are very excited about and we hope his fans, and all fans at Silverstone this weekend, enjoy the unique insight."
Introducing pedal cam! 🎥👀

Loving your footwork, @LandoNorris! 👣pic.twitter.com/sYceB4w7dp

— McLaren (@McLarenF1) July 1, 2022
The cam shows how the driver, in this case Norris, applies the brake and throttle, offering fans something different.
Should it prove a hit, it is likely to be spread among the grid in the same way helmet cam is.
Pedal cam was last used at the 2000 Belgian Grand Prix, that time Pedro de la Rosa's footwork in his Arrows caught on camera, and it was first used in 1993 with Tyrrell driver Ukyo Katayama at the Japanese Grand Prix.
Norris finished Friday's running third on the timesheet.
"A decent day, very tricky in the wind conditions we have here. It's strong gusts at high speed so the car is difficult to drive, changing every lap – it's inconsistent," he said. "But it's the same for everyone.
"From our side, I think the car's performing in a reasonable area, a little bit better than maybe we were expecting, so hopefully that can continue into tomorrow.
"We can make a couple of changes and small improvements in a few areas and continue the pace we had today into tomorrow."