Pedro de la Rosa astonished by Alonso's career longevity: 'Fernando is not normal!'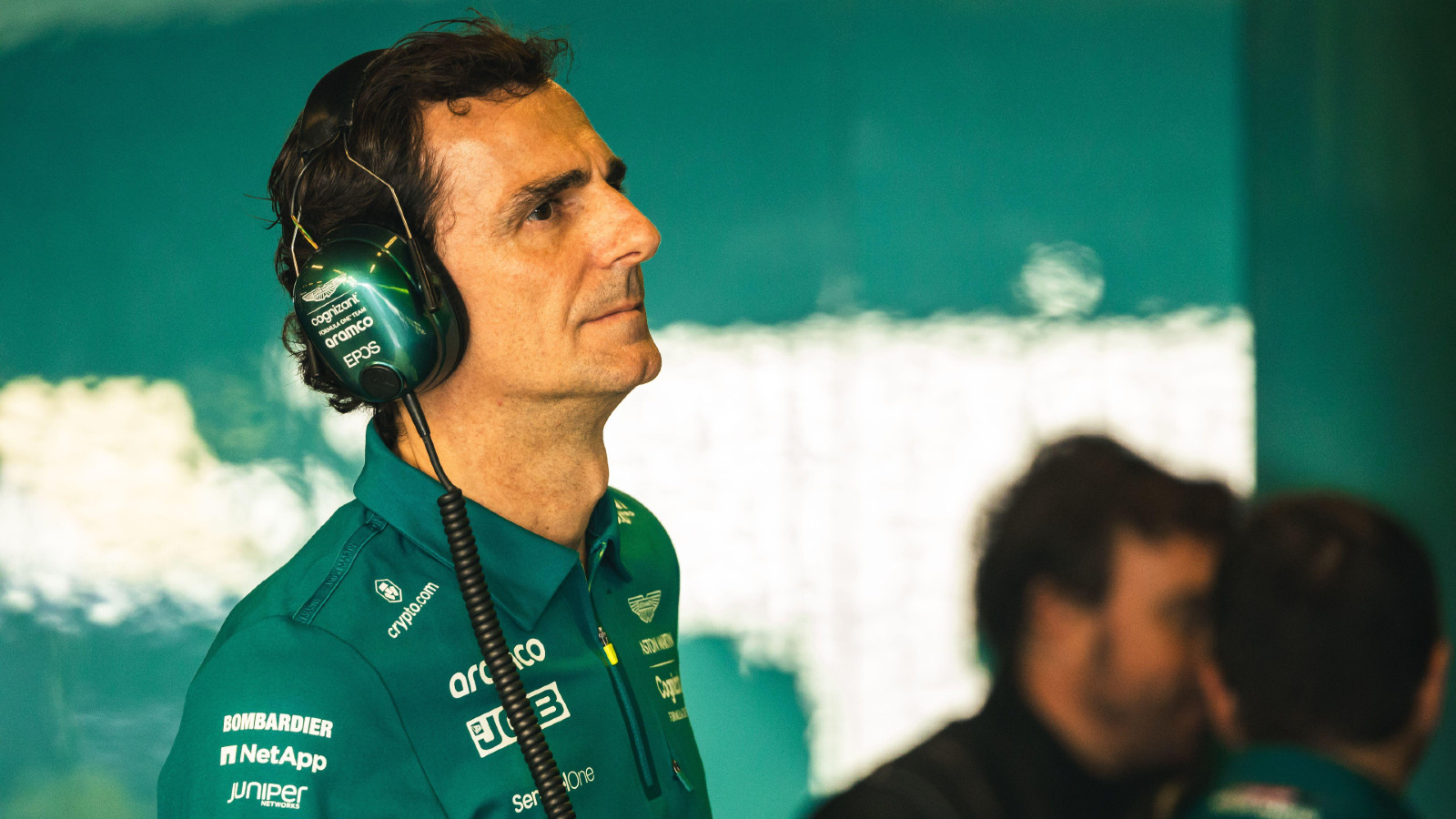 Pedro de la Rosa has said Fernando Alonso's unrelenting motivation to race is what impresses him most as the two-time World Champion switches teams.
De La Rosa flew into Abu Dhabi on Monday in order to join Aston Martin for the one-day test at Yas Marina, having recently taken up a role as an ambassador and advisor for the British team.
His signing reunites him with compatriot Alonso, who has switched to Aston Martin for 2023 as a replacement for the departing Sebastian Vettel, following his retirement at the end of the 2022 season.
It's not the first time De La Rosa has worked with Alonso, having served as a test driver for McLaren in 2007 when the two-time World Champion moved across to the Woking-based squad after his title-winning seasons, as well as being Ferrari's test driver in 2013 and 2014.
Alonso is the eldest driver on the grid, at 41 years of age, with no signs yet of any desire to leave Formula 1 behind after returning from a two-year sabbatical at the start of the 2021 season.
With Alonso setting off on a new team adventure and a medium-to-long term project by moving to Aston Martin, De Le Rosa admitted his astonishment at seeing Alonso gearing himself up for another challenge.
"What I'm really surprised about him is that, for example, yesterday, I arrived here, and he was doing the seat fitting," De La Rosa told media, including PlanetF1, when asked about Alonso's career longevity.
"And he smiled, he said he viewed his motivation as exactly the same as the first time I worked with him back in McLaren in 2007. Exactly the same approach – exactly the same.
"Preparation, motivation, attitude, expectations, he's a natural born racer.
"His motivation, I would say, is the same or more than when he was… we're talking about 15 years ago. This is what impresses me most about Fernando, because we can argue about his speed and everything, but the motivation, attitude at the end is what really is the biggest differentiator in any sportsman, especially at this age."
Alonso told PlanetF1 that he felt '100+ percent optimistic' after his day at the wheel of Aston Martin's AMR22 on Tuesday at Yas Marina, having logged 97 laps during the morning session.
With no signs of Alonso slowing down or his energy flagging after a long season of strong results mixed with intense frustration racing with Alpine, De La Rosa expressed surprise at how his fellow Spaniard simply refuses to step away from racing for any length of time – Alonso's two years away from F1 after almost two decades on the grid saw him take part in the Dakar Rally, the World Endurance Championship, and an IndyCar Indy 500 entry.
"It's incredible," De La Rosa commented.
"I, for sure, would have called it a day at one point, if I had been in the car as regularly as he has.
"My career is a bit special because I've been out and in and out and in. And every time you're out, you want to come back, and you also have like a break so it gives you more oxygen or energy to come back.
"But, in his case, it is different. Fernando is not normal. He is an ultra-motivated guy.
"When he's not in the racecar on a weekend, he calls me – he wants to organise a 24-hour race here in Dubai. I tell him, man, I mean, you've just finished the season – everyone wants to go on holiday. And he wants to go racing again in December!
"So that's Fernando and I think that's the beauty about him – he's different. He doesn't seem to have enough of motor racing."
Read More: Aston Martin 'armchair' rear wing design will be banned from next season