De la Rosa tips Alonso for another world title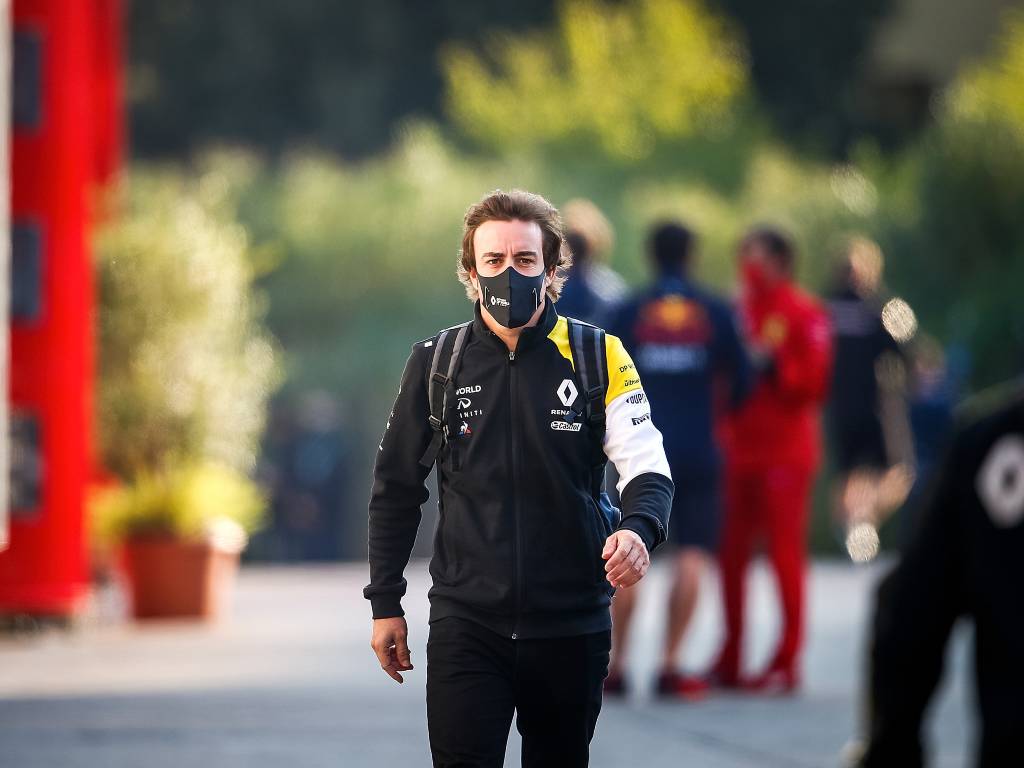 Fernando Alonso's return is reviving Spain's "sad" relationship with Formula 1 – and he is capable of winning a third World Championship.
Those are the words of Pedro de la Rosa, a former rival and also colleague of Alonso when he worked as test driver at McLaren in 2007 and Ferrari in 2013-14.
Alonso, after two years away from F1, will race for Alpine, who are being rebranded from Renault in 2021.
Renault are the team with which the 39-year-old Spaniard won his two World Championships in 2005 and 2006.
Although it will not be easy for Alonso to even finish on the podium this year, he is hopeful that the new regulations being introduced for 2022 will level up the playing field and allow Alpine to close the gap to the all-conquering Mercedes outfit.
De La Rosa became an F1 veteran himself as he raced at various intervals between 1999 and 2012, with a best finish of second place for McLaren in the 2006 Hungarian Grand Prix when he filled in after Juan Pablo Montoya left the team mid-season.
The 49-year-old thinks his compatriot will not only lift the mood in Spain when it comes to Formula 1 – despite the achievements of Carlos Sainz and his move to Ferrari – but also has a chance of putting himself on top of the world once more.
"He loves F1," said De la Rosa about Alonso during a new Movistar documentary titled 'Vuelve Alonso, vuelve el jefe 2021', which translates to 'Alonso is back, the boss of 2021 is back', and reported by Marca.
"These last few years away from the sport have made him appreciate F1. His return is going to be very positive for F1 in general, not just for him.
"He can win the World Championship again. [He has created] an excitement around the sport – it all used to be a bit sad before Alonso appeared.
"People used to be completely indifferent to it because there wasn't a Spaniard who was winning."
For this year at least, Alonso himself is keeping his ambitions more realistic than De la Rosa by saying he would like to end up on the podium alongside Sainz.
"It is imaginable and it would be a dream to be on a podium with Carlos Sainz," he said.
"What do I settle for? I have nothing in terms of a specific position. It would be nice to get on the podium.
"To make some podiums and taste the champagne again would be fantastic."
Missed the first part of our exclusive interview with Jenson Button? Listen here: