Pedro de la Rosa expects more competition for Max Verstappen in 2023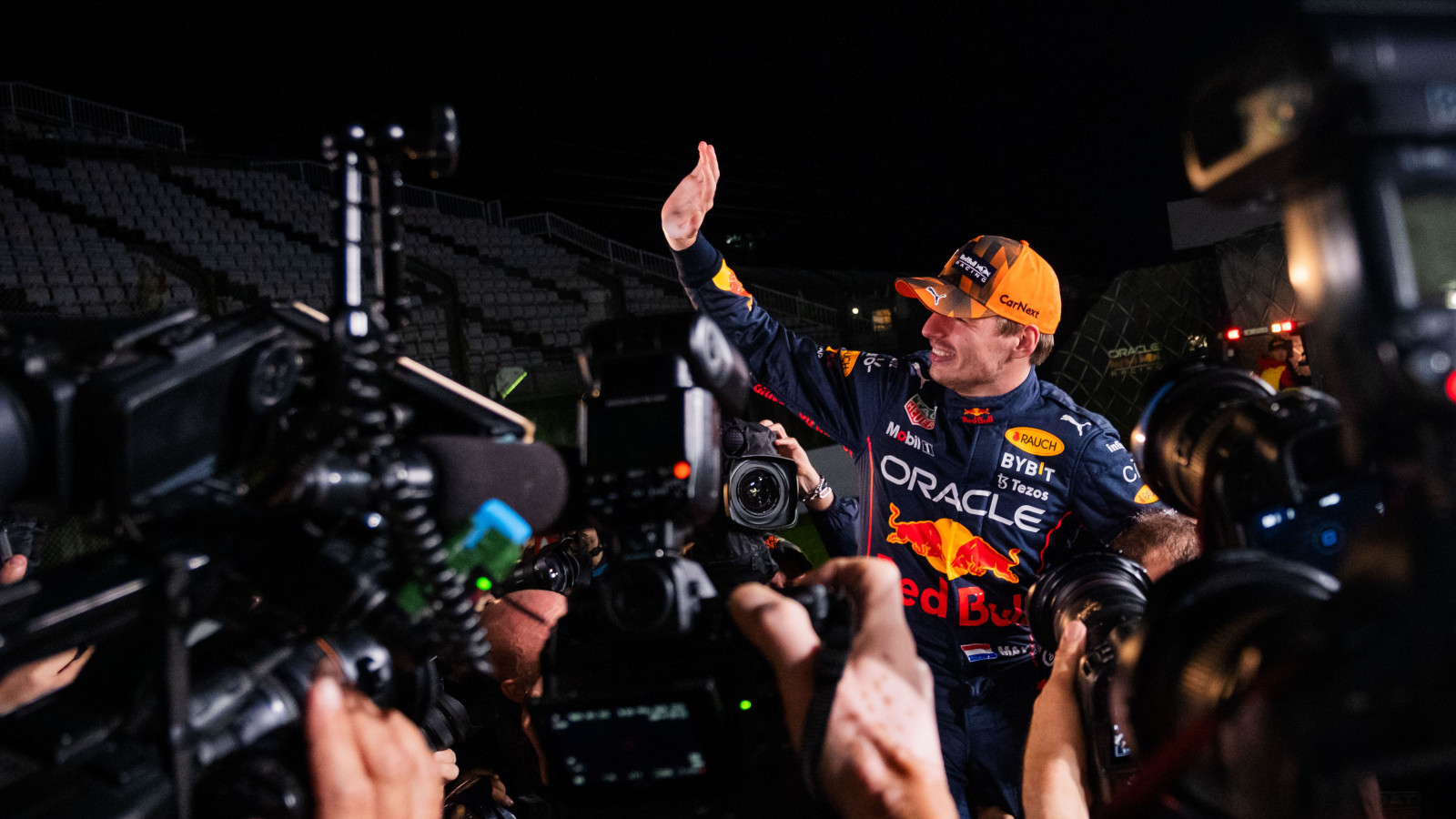 Aston Martin's Pedro de la Rosa believes a more competitive 2023 will give Max Verstappen a sterner challenge to retain his title.
Having cantered his way to the 2022 title to make it back-to-back championship victories, Verstappen could be in for a much more difficult 2023, according to the former F1 racer.
De La Rosa, who has returned to the sport in an ambassadorial/advisory role with Aston Martin, believes the maturing of the technical regulations in their second year will allow more teams to join in the championship fight and apply pressure to the World Champion.
With convergence of the cars' designs to be expected with restrictive regulations and a tight budget cap, the Spaniard reckons Verstappen's favourite tag will still apply regardless.
"He is without a doubt the favourite, but I think all teams will make it more difficult for him," De La Rosa told Motorsport.com.
"In the end, new regulations always give opportunities, especially for the big teams, but gradually the rest are getting closer, the designs are becoming more similar and the differences between the teams are getting smaller."
With the rules having already introduced a 'sliding scale' of aerodynamic testing allowances, meaning Red Bull already got the least amount of testing time, a punishment for a breach of the 2021 budget cap means the reigning champions have lost a further 10% of their wind tunnel testing allowance.
With a tightening budget cap, the converging car designs, and the restrictions put on Red Bull, De La Rosa is predicting a much tighter battle in 2023.
"I think it will be a lot more difficult in 2023, because the field will be more competitive," he said.
"We also cannot forget the changes regarding the use of the wind tunnel and CFD for the development of the car. On the one hand, there is a budget cap, on the other hand, the teams that finish high in the constructors get less time to develop.
"To fans that seems like a small thing, but it limits the development of the teams enormously. It's not only a matter of economics, but also of how you use your own tools. And if you limit development, maybe the smaller teams can develop more and improve more over the season.
"I don't know if [Red Bull] will feel the consequences, it's hard to say. Only they can judge to what extent they will be affected, but it is clear that it is a sanction that does not benefit them at all."
Read More: Why wind tunnel reduction is a bigger deal for Red Bull than piffling fine