'Nobody is going to work for Max Verstappen if this is the payback'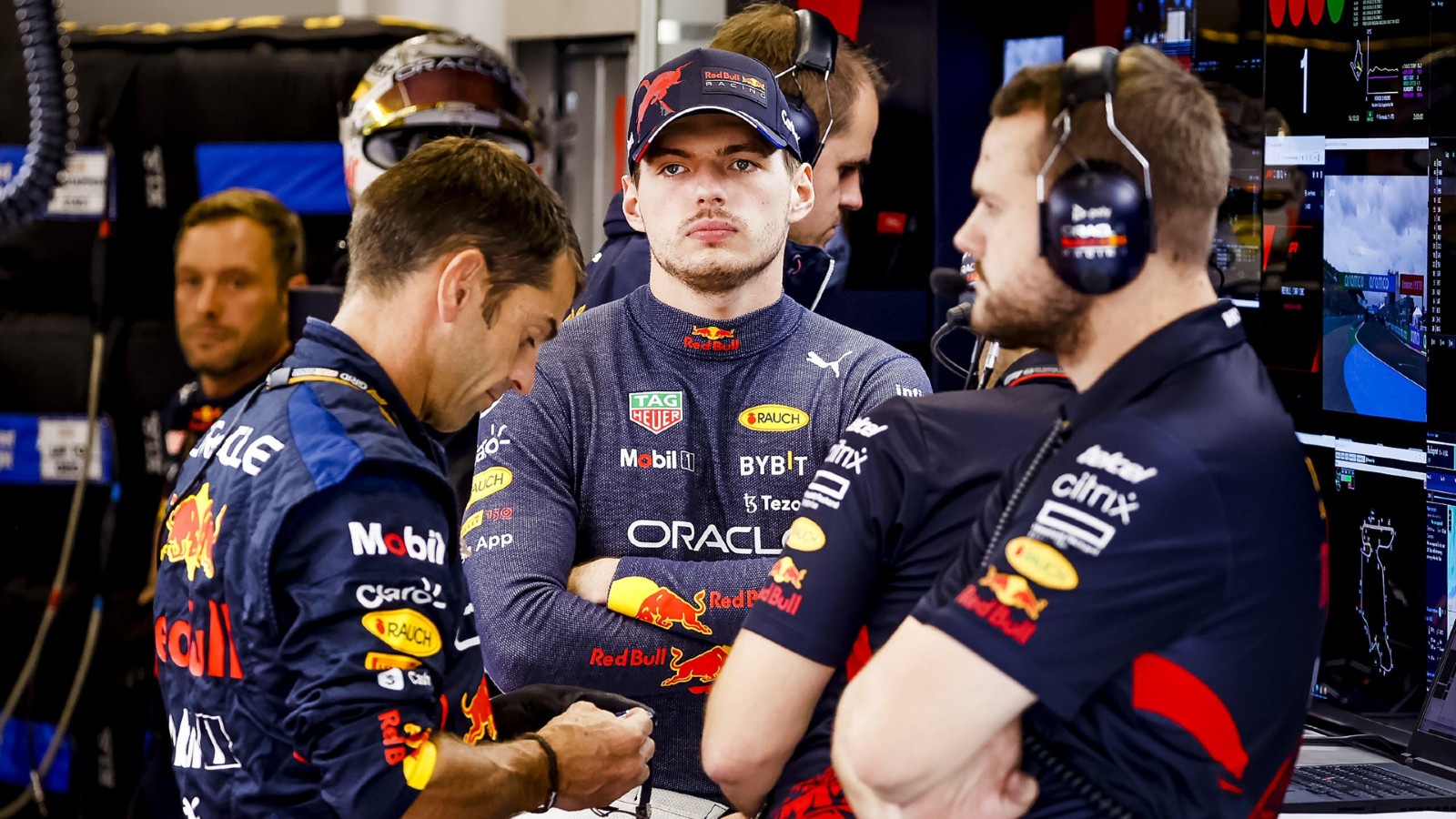 Ex-F1 racer Pedro de la Rosa says Red Bull must stress the importance to Max Verstappen of treating his team-mates better, for his own good.
Red Bull had instructed Perez to let Verstappen through in the closing stages of the Sao Paulo Grand Prix, freeing him up to attack Fernando Alonso and potentially Charles Leclerc ahead.
Perez and Leclerc are locked in a battle to secure P2 in the Drivers' Championship, the runner-up spot to Verstappen.
The deal, though, was that if Verstappen and Perez were together on the track at the end, then Verstappen would return the position to Perez.
Verstappen was running P6 after a recovery through the pack following a collision with Lewis Hamilton, which also earned him a five-second penalty.
And indeed, with Perez behind in P7 on the last lap, Red Bull told Verstappen to yield his position to Perez before the line, but refused to do so.
Verstappen initially gave his team the silent treatment before telling them that they know why he did not let Perez through, and that he had discussed his reasons with them. It means Perez now goes into the last race in Abu Dhabi tied with Leclerc on 290 points.
Perez was understandably furious, saying over the radio that Verstappen had shown "who he really is". And though the Mexican racer later tweeted to say that the hatchet had been buried, De La Rosa feels it is not as simple as that.
There is no doubt that two-time champ Verstappen is Red Bull's lead driver, but particularly in 2021, Perez gave Verstappen a helping hand in his ultimately successful title pursuit on several occasions.
His defence against Lewis Hamilton in Turkey and then Abu Dhabi instantly spring to mind, Verstappen calling Perez a "legend" for his work at the latter race.
So, De La Rosa feels Red Bull must make Verstappen understand why he is in the wrong, or he may not have this kind of team-mate support to rely on in the future.
"I think it's the team's job to make him understand why it's wrong," De La Rosa told DAZN Spain. "And he has to understand because it's very important if he wants to have a loyal team-mate like he has had in Checo.
"Nobody is going to want to work for Verstappen if they know that he is going to pay them back like this."
Did the straightforward title pursuit influence Max Verstappen?
Last season Verstappen and Hamilton fought all the way to the last lap of the season over the Drivers' Championship, though in 2022, it has been more of a cruise to the title for Verstappen.
With Ferrari fading away after shooting themselves in the foot several times earlier in the season, while Mercedes were not at the races for much of it, Verstappen was able to secure his second crown in Japan with four rounds still to go.
With victory in Mexico, Verstappen became a 14-time race winner in 2022, setting a new record for the highest number of victories in a season, while he is the overwhelming favourite to make it 15 in Abu Dhabi, having won the last two Abu Dhabi GPs.
So, maybe the fact that he hasn't needed Perez so much this year to swing the title picture, has made Verstappen forget a little bit just how important he was to him when the fight was close?
To De La Rosa's point then, Red Bull need to give Verstappen a timely reminder, as with Mercedes now at their highest level yet this season, scoring a one-two finish in Brazil, and Ferrari long since fully focused on 2023, he may just find next season tougher going, with Perez's help much needed once again.
Read next: Martin Brundle makes 'boomerang' reference to Max Verstappen team orders row