Penalties can 'change championships', warns Di Resta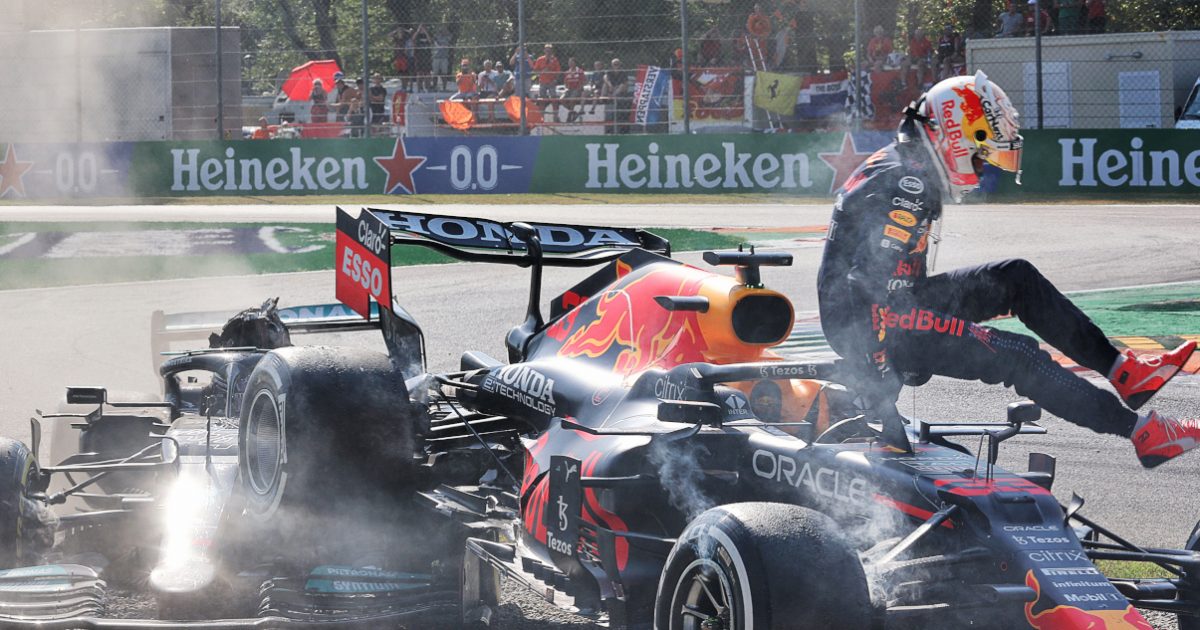 Max Verstappen's grid penalty for causing a collision with Lewis Hamilton could be the catalyst that swings the momentum in Hamilton's favour.
That's the opinion of former F1 driver Paul di Resta.
Verstappen has a three-place grid for the Russian Grand Prix, the Red Bull driver hit with the punishment after crashing into Hamilton at the Italian Grand Prix.
Fighting for position, the stewards felt that Verstappen was "predominantly to blame" when they collided at the Rettifilo chicane, both drivers out of the race.
"The Stewards observed that Car 33 was not at all alongside Car 44 until significantly into the entry into Turn 1," read the stewards' report. "In the opinion of the Stewards, this manoeuvre was attempted too late for the driver of Car 33 to have "the right to racing room".
"While Car 44 could have steered further from the kerb to avoid the incident, the Stewards determined that his position was reasonable and therefore find that the driver of Car 33 was predominantly to blame for the incident."
Di Resta says that could yet swing the points lead in Hamilton's favour, as well as the momentum.
Breaking: Max Verstappen has been given a three-place grid penalty and two penalty points on his licence after his collision with Lewis Hamilton at the #ItalianGP 🇮🇹#F1 pic.twitter.com/XRRR1eHHNA

— PlanetF1 (@Planet_F1) September 12, 2021
Red Bull merchandise is available to purchase now via the official Formula 1 store
"It can change championships," said the Sky Sports commentator. "They can put you in a difficult part.
"They can overtake in Sochi, but when you look at the championship he has a nice five-point lead but winning and coming second is a seven-point difference.
"I still stand, it was a racing incident. Listen, at the same time the stewards have the evidence and you can't go against that. It's livened things up and Max will carry this into Russia."
Mercedes, though, are predicting the penalty won't be much of a punishment for Verstappen.
"You'll always feel that three places [grid penalty] is relatively easy to overcome if you've got a competitive car," said Mercedes trackside engineering director Shovlin.
"But that's all in the past now, we need to make sure we put a good weekend together in Russia."
Verstappen left Monza having extended his lead over Hamilton by two points to five, the Dutchman P2 and scoring in Saturday's sprint qualifying with Hamilton in fourth, just outside the points.
PlanetF1 verdict
Did Max Verstappen deserve his penalty or racing incident?
Did Max Verstappen deserve a penalty for his crash with Lewis Hamilton?