Further grid penalties loom as Charles Leclerc claims ECUs are unsalvageable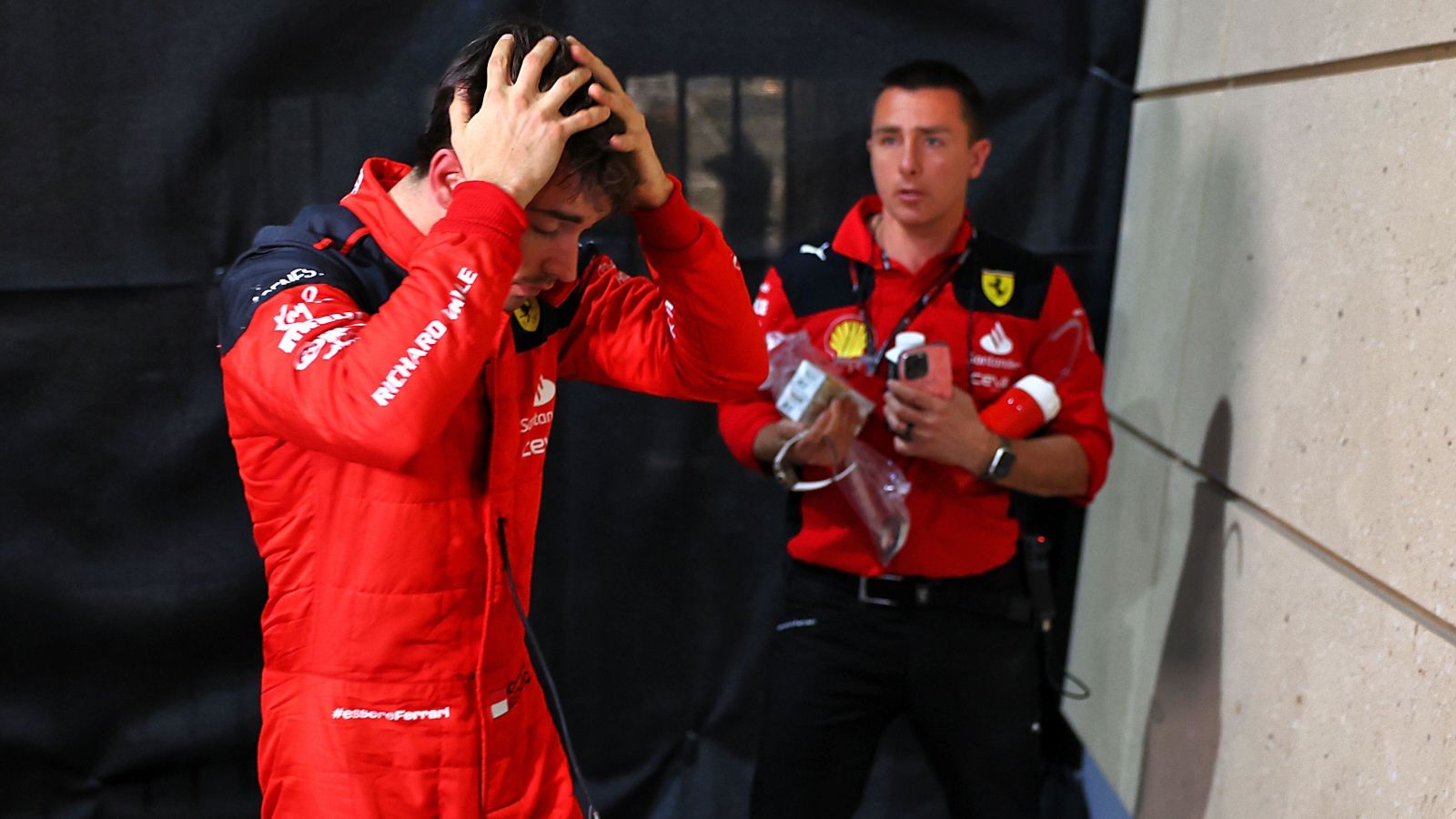 Charles Leclerc could face more grid penalties as the season goes on after he confirmed both of his allocated ECUs were unsalvageable.
The Ferrari driver will start the Saudi Arabian Grand Prix 10 places back from his qualifying spot after he was forced to take a new electronic control unit (ECU), pushing him past the FIA allocation for the season.
Leclerc managed to burn through both of his allocated two ECUs after just one race as the replacement part fitted to solve the original faulty one then forced the Monégasque to retire in Bahrain.
But with 22 more races to go, Leclerc finds himself vulnerable to further penalties down the line should his current ECU also fail. A driver receives a 10-place penalty for his first breach followed by a five-place drop for any further offence.
Leclerc said Ferrari had solved the problem but also noted that his first two ECUs could not be saved.
"We had two control unit problems in Bahrain which means that we already need to take a penalty," he told Sky Sports F1. "We understand these problems but as a result, I obviously need to take the penalty.
"I don't think they [the first two ECUs] are reusable. We don't have confirmation yet, but I don't think so."
Leclerc did say though that the Ferrari engineers had reassured him they now understood the problem so he had no worries about suffering the same issue.
PlanetF1 recommends
Lewis Hamilton quizzed on Bahrain GP criticism and Mercedes exit talk
Red Bull bosses laugh off latest Mercedes rumours: 'That does not make sense'
Max Verstappen will miss media day in Jeddah after suffering stomach bug
Having retired in Bahrain, finding himself starting at a disadvantage is not what Leclerc or Ferrari would have wanted given the suspected pace advantage Championship leaders Red Bull are enjoying.
While the Jeddah track should suit the characteristics of the SF-23 over the RB19, Leclerc commented that the Red Bull car was "very flexible."
"I think it might fit our car a little bit better on the paper but we never know, because Red Bull also have a very flexible car and they can change the car quite a lot from Bahrain to here and be extremely competitive here too," he explained.
"Our weakness in Bahrain was clearly the race pace in general and the tyre degradation, on that we've been working a lot.
"I'm sure that it will be a step forward compared to Bahrain and it's also not as big of a problem as Bahrain in terms of tyre degradation. So that will help us help us.
"On the other hand, I've got a 10-place penalty so it will be a bit more difficult for me, but I'll do absolutely everything to have a good start and hopefully come back to the front as quickly as possible."