Perez: Racing Point 'haven't improved enough'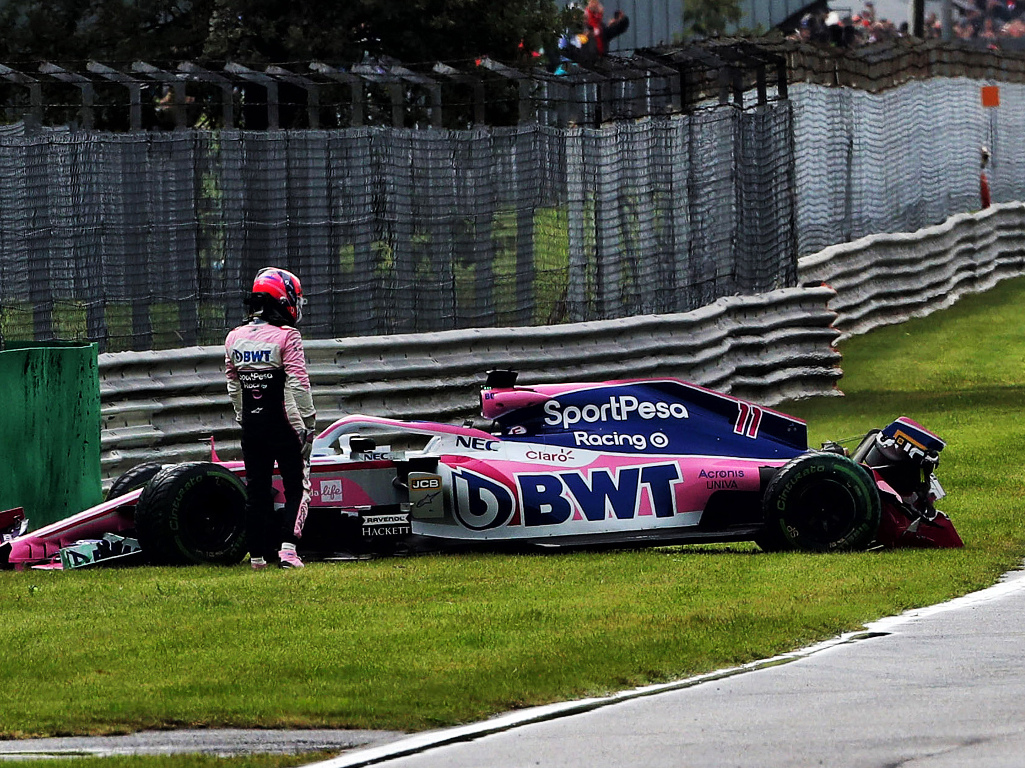 Sergio Perez says that both he and Racing Point themselves know that they "haven't improved enough" throughout 2019.
2019 is Racing Point's first full season in Formula 1, after a consortium headed by Lawrence Stroll bought the bankrupt Force India team in August 2018.
The financial woes of last year meant that development of the RP19 was always going to be delayed, but even so, with the team currently P7 in the Constructors' Championship, Perez feels like they should have achieved more.
"Not ideal, you know. I wish by now we had more points, we were fighting for better positions, and we've improved more," he told Motorsport.com.
"I think the disappointed bit comes with the lack of improvement throughout the year. I think that is something we can consider. But all the rest, I think, we kind of expected.
"We knew that this year it is a transition year. But it hurts, you know. It is a long year to have that transition.
"But we see the light out of the tunnel. I think there are plenty of reasons to be positive for the future. I still hope that we finish with the fourth fastest car on the grid."
Though Perez admits that the team "cannot hide" from the fact that they "haven't improved enough", he knows that Racing Point came into 2019 with lots of catching up to do.
"As I say, the lack of improvement is there, we are cautious about it. It is not like we don't realise, that we haven't improved enough," he admitted.
"That's there, we cannot hide from it. But as I say, in a transition year, in a year when you start so far behind it is always going to be very difficult to catch up."
Perez has cut somewhat of a frustrated figure recently with the state of Formula 1, criticising the lack of opportunities for drivers outside the top three teams, and the Mexican admits that he needs a "project that motivates me".
"I need a motivation," he said. "I want an encouragement to come here, and leave the weekend knowing that I've done the best, and the team has done their best.
"I've been the last three years best of the rest, fighting for it. So I have to keep that motivation, I have to have a project that motivates me to keep going on."
Perez is committed to Racing Point for the next three years and hopes that the 2021 rule changes will allow him to fight for podiums.
"Definitely podiums are a target, you know," he claimed.
"Definitely to go to the next step. There is a massive rule change for 2021, there are a lot of things going on behind the scenes, so a lot of work going on. So I see no reason why we cannot be successful."
Follow us on Twitter @Planet_F1 and like our Facebook page.