Perez: Relationship with Ocon was 'never great'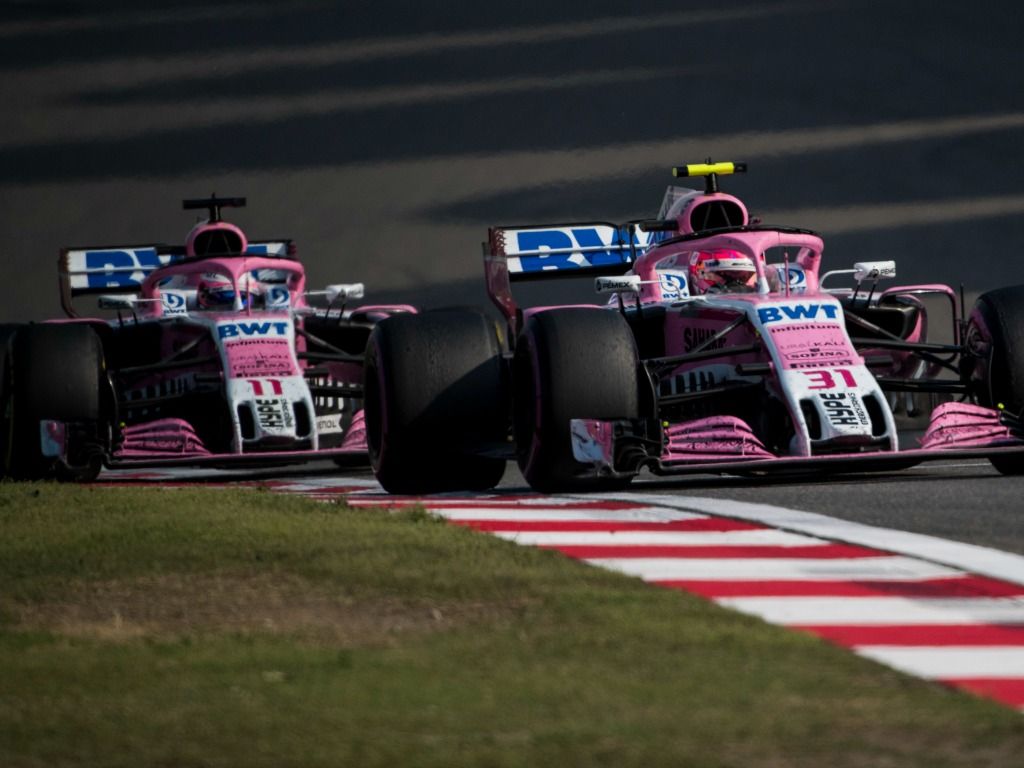 Sergio Perez has admitted that the relationship with his former Force India team-mate Esteban Ocon was "never great".
The Frenchman has now left the team, who have been rebranded as Racing Point F1, with Lance Stroll coming from Williams to replace him.
Ocon was only with the team for two years, but the pair clashed multiple times over the course of that period.
In Montreal in 2017, the Mexican refused to let Ocon past to attack for a podium finish, before the pair made contact in Baku.
In Spa, later that year, Ocon accused Perez of trying to kill him after the pair came together twice during the Belgian GP.
They made contact just once in 2018, as Perez ran wide during the opening exchanges of the Singapore race, forcing Ocon into the wall at just the third corner.
"To be honest it was never great, the greatest one," Perez said of the relationship with Ocon.
"We are both very professional, we don't spend a lot of time out of the car, so it was quite very flat. I'll say that with my past teammates, there was more of an outside relationship.
"I've had it before, with [Nico] Hulkenberg. It's always hard, we are so competitive, and also when you are not teammates anymore, the relationship all of a sudden gets a bit better. It depends.
"There are drivers that cannot separate what is racing and outside of the car. Everyone is different."
Perez was asked the same question of Stroll, with the Mexican saying that his new team-mate "has talent".
"I don't know him much as a driver," he explained.
"In Formula 1, it's so difficult to prepare, to know a driver from another team. 95 percent of your results is done by the car.
"He's certainly had a poor season down to his car. I think Williams had a lot of trouble.
"But the kid definitely has talent. He's been on the podium, when it's wet, he's always up there, and I think he's coming to a great team with one of the best engineers in the world.
"I think he will be in great hands to deliver his full potential."
Follow us on Twitter @Planet_F1 and like our Facebook page.