Karun Chandhok identifies the 'perfect role' for now-retired Sebastian Vettel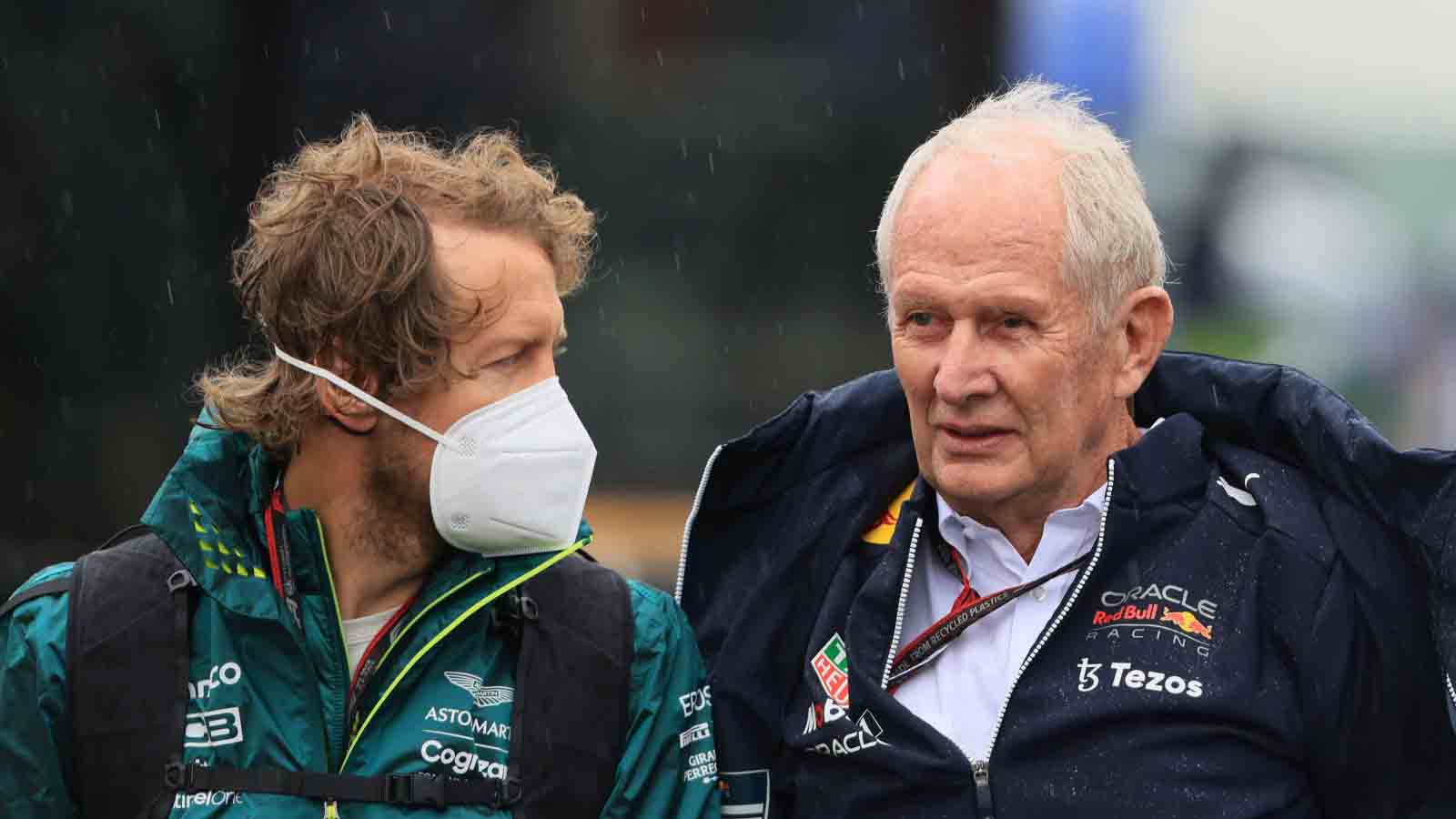 Sky F1 broadcaster Karun Chandhok believes Sebastian Vettel would make a logical successor as head of Red Bull's driver programme.
Vettel retired from Formula 1 at the end of the 2022 season, calling time on an illustrious career that saw him claim four World Championships between 2010 and 2013.
While success eluded him in later years as his Ferrari career stuttered before a switch to Aston Martin, Vettel's remarkable record with Red Bull saw him become one of the sport's most dominant drivers.
Vettel's decision to step away from driving doesn't mean that the German driver has lost interest in Formula 1, with Vettel himself admitting he's not likely to be away from the paddock entirely for very long once he's enjoyed some downtime and spent time at home with his family.
One role that Karun Chandhok believes Vettel would be very suited for would be to take over from Helmut Marko as the head of Red Bull's driver programme – given that Vettel's relationship with Red Bull remains very close.
Marko oversees Red Bull's very successful programme, which has picked up a reputation over the years for its ruthless treatment of drivers on the roster.
Marko hasn't shown any indication of thinking about retirement but, at 79-years-old and following on from the death of close friend and company owner Dietrich Mateschitz, Chandhok believes Vettel's empathetic nature makes him a logical successor for the Austrian.
"The perfect role for him is to take over as head of the Red Bull driver programme," Chandhok said in Sky F1's season review.
"Because he will be very good at mentoring the next generation of drivers on how to be professionals at the racetrack, but also have a consciousness about what's happening in the wider world.
"But his legacy to me will always be that finger wagging championship winning success because, in that era, he was just brilliant, wasn't he?"
Reflecting on Vettel's career legacy with commentator David Croft, Chandhok pondered about why Vettel never quite enjoyed the same support from his countrymen as Michael Schumacher had during his F1 heyday.
"It's a really interesting point," he said.
"I was talking to our Sky Germany colleagues about this in Abu Dhabi asking why didn't the public ever gravitate toward him? Some of it is because I think Michael was the first big breakout star. They had people like Jochen Mass before but really Michael was the first one to achieve championship success.
"But also for Sebastian, I think they never quite warmed to him because they almost felt he arrived into that top car at a top team too easily."
Croft himself spoke of his admiration for Vettel, saying the mature and socially-conscious man that chose to leave F1 is every bit as important as the ruthless winner of a decade ago.
"Sebastian Vettel's legacy started as a young man who was into Monty Python, Only Fools & Horses, and British sitcoms, walking into the paddock," he said.
"Showing that he was fast, scoring a point on his debut for BMW Sauber, getting that wonderful win in 2008 for Toro Rosso, and then going on to become a World Champion.
"We knew he was quick, we thought he could be Champion. He ticked all the boxes. His legacy on the sport will be what happened over the last couple of years. When freed from the shackles at Ferrari, he found a voice off the track as well.
"He gave a damn about things that weren't racing in circles on a Sunday afternoon. And that, to me, you can't ignore when you talk about Sebastian Vettel now. The mark of a man is that you don't just talk about his speed and his brilliance, you talk about his social conscience as well. And well done. I hope that others follow in his example of that."
Read More: Red Bull junior team: The 13 drivers looking to rise through the ranks to F1