Pundit points finger at 'annoying' engineer over Charles Leclerc Ferrari struggles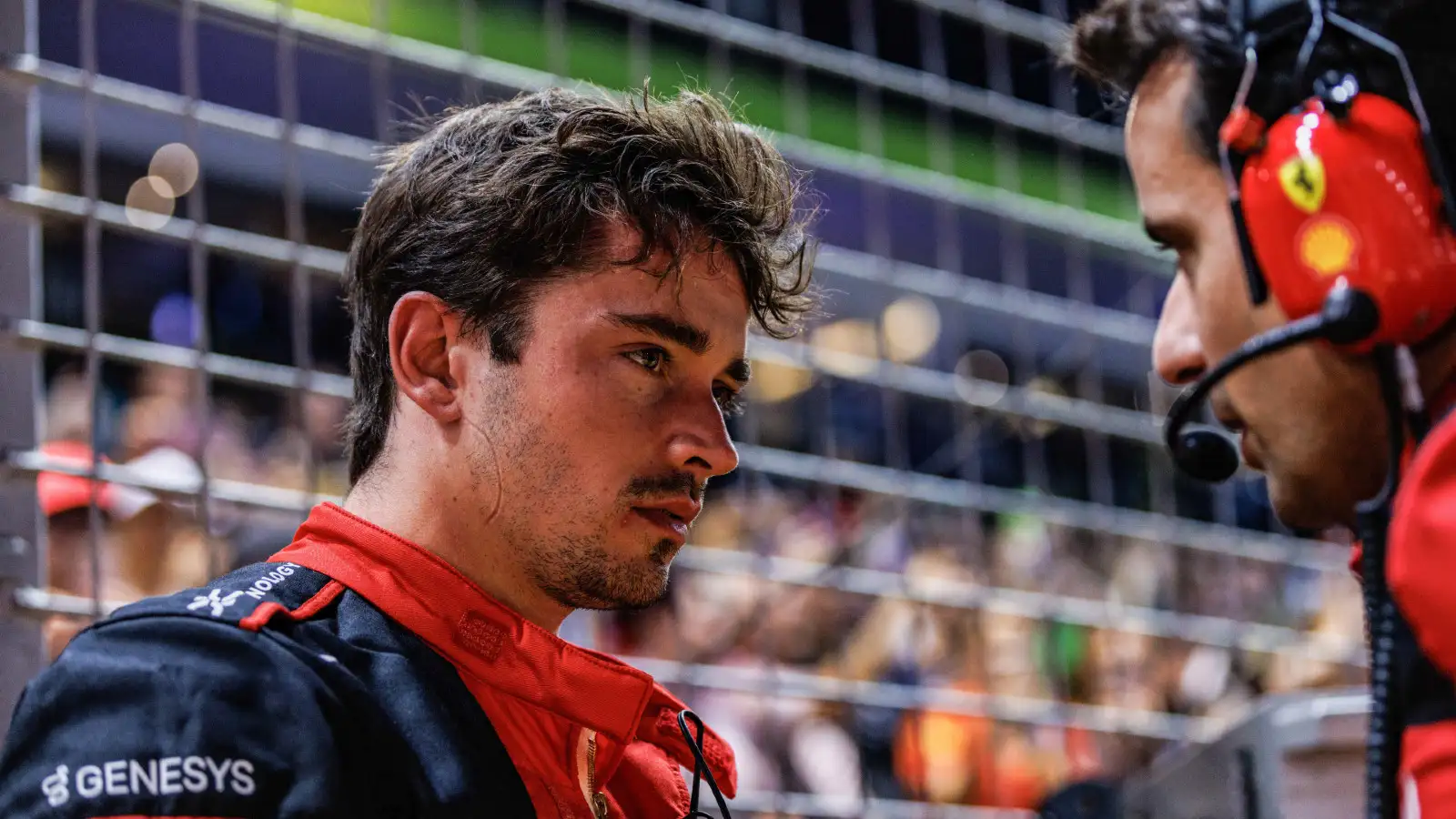 Former Ferrari team manager Peter Windsor suspects Charles Leclerc will get "annoyed" with his engineer "pussyfooting around" over the radio, something he feels does not help team nor driver.
F1 2023 has been a further campaign of disappointment for Ferrari, their goal of returning to the title picture wrecked pretty much from the start by a dominant Red Bull team.
Ferrari are at least the only team to inflict a grand prix defeat on Red Bull this season, Carlos Sainz taking the win in Singapore, but the other 19 to have taken place so far all yielded a Red Bull win.
Charles Leclerc engineer not helping Ferrari situation
The team has worked hard through F1 2023 to address what had been a glaring weakness, strategic decisions, with an emphasis seemingly now placed on getting the drivers more involved with the calls made.
Ferrari often goes searching through the filing cabinet of plans through a race, but Windsor said if he were Leclerc he would be "annoyed" by the lack of clear information coming from his engineer.
And in a season in which Leclerc has claimed only four podium finishes so far, with a feeling emerging that the momentum has slowed somewhat in his Ferrari career, Windsor does not believe this race engineer dynamic is helping.
Xavier Marcos Padros has been Leclerc's race engineer since the Monegasque driver joined Ferrari back in 2019.
Asked during his latest YouTube livestream how important a strong driver-engineer relationship is for car performance, Windsor replied: "I think it's very important.
"Because the more you can just say in a few words, and then the race engineers knows immediately what you're talking about and can get on with it, the more time you can save and the more you can spend on something else.
"And I just think that's one of the reasons Ferrari is struggling this year with Charles Leclerc particularly.
"I've got to say, that engineer they do have talking to Charles, I think if I was Charles I'd get a bit annoyed by that.
PlanetF1.com recommends
F1 driver contracts: What is the current contract status of every driver on the 2023 grid?
Ranked: All 10 steering wheel designs on the F1 2023 grid
"It's like they've discussed over the winter that they've got to have more compliance with their strategy and got to be able to make sure they all understand they're all on the same page, and not just say, 'Run the hard tyre Charles' and he has no input. And it's pretty clear that sort of discussion has taken place, particularly since Fred Vasseur arrived.
"But it's gone the other way now and you've got this guy, I'm not in any way getting personal here, but he says to Charles things like…you can tell he's thinking in his head, 'I want to make sure Charles is happy with what we're going to do' – which, again, is going too far the other way.
"You don't want to be asking a driver to help you make a decision in the middle of a race. All he wants is to know the decision has been made for this reason and get on with it.
"I'm sure that engineer on Charles' car is a really good bloke and he's trying to do his best job, it just seems like they're pussyfooting around rather than just getting on with it."
Ferrari are battling to retain their P2 spot in the Constructors' Championship, currently held by Mercedes who are 20 points clear with two rounds of F1 2023 to go.
Read next: 'Radical' concept change teased as Red Bull bid to 'annihilate' F1 2024 competition