Petronas like 'clean' Hamilton/Bottas reputations
Petronas like Mercedes' driver line-up of Lewis Hamilton and Valtteri Bottas, especially their "fairly clean" reputations.
The programme between the pair started back in 2010, and it sure has been a successful one with Mercedes now seven-time Drivers' and Constructors' World Champions.
This of course is also a huge boost to the Petronas brand as well, Mercedes' fuel supplier and title sponsor.
And on top of the impressive trophy cabinet, the Malaysian firm are supportive of the Hamilton/Bottas driver line-up.
It is a partnership which has ticked along nicely since coming together in 2017, and with both drivers having "fairly clean" reputations in Formula 1, that "makes a difference" for Petronas.
When asked by Motorsport.com for the benefits of technical partnerships to the supplier, Stephen Dergent, Petronas' market manager France and Benelux, said: "Well, the answer is two-fold. Of course the relevance for road cars, but also a bit of brand awareness.
"Lewis Hamilton and Valtteri Bottas also have a fairly clean reputation, that also makes a difference.
"It also really depends on how you want to market a brand. If you go to Red Bull, then they have a completely different identity than Mercedes, one that Max Verstappen fits perfectly with. That image would perhaps fit a little less well with Mercedes.
"Our program started in 2010, when we entered into a partnership for so-called 'fluid technology solutions'. Since 2014, this has really paid off with the success of Mercedes.
"The exact contribution of a fuel supplier is always difficult to measure, but Mercedes definitely benefits from far-reaching integration."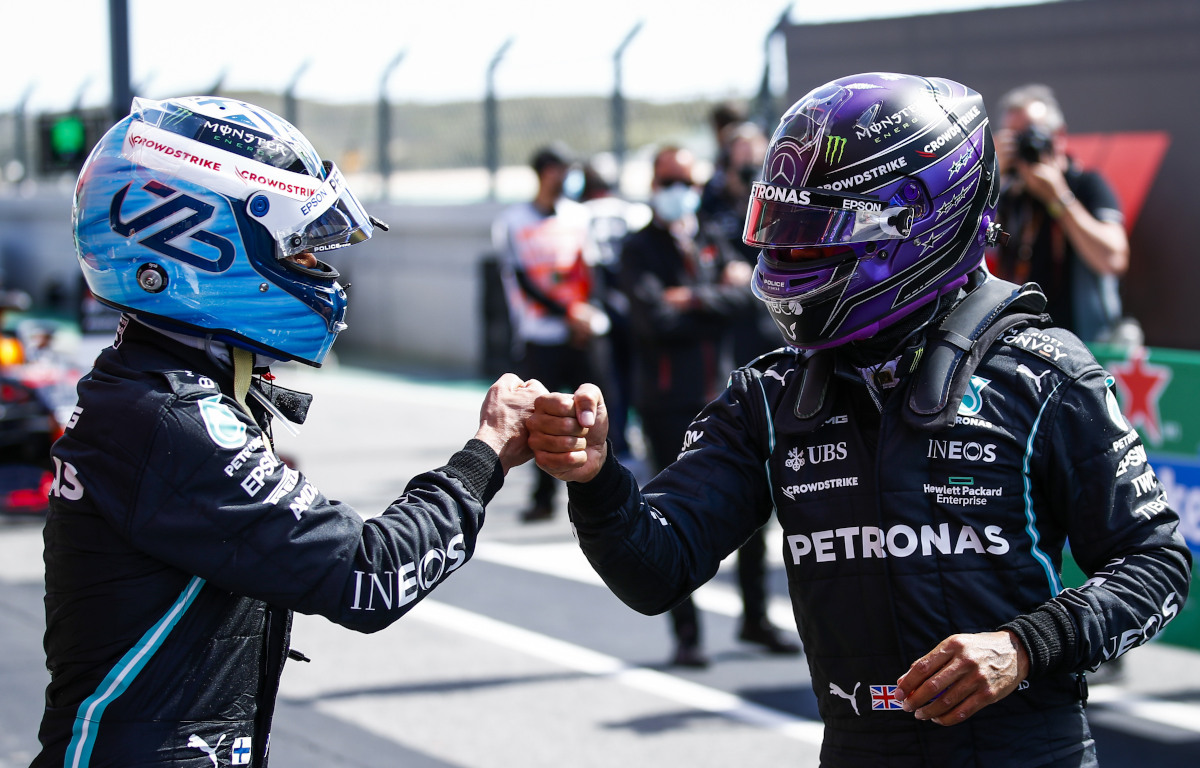 F1 TV are offering PlanetF1 readers 10% off their Access and Pro subscriptions! Click here and use the code PLANETF10 at checkout*
*offer expires midnight on Sunday, June 6
This season Hamilton finds himself in a fierce battle with Verstappen over the 2021 Drivers' Championship.
Verstappen heads into the Azerbaijan Grand Prix atop the Drivers' standings, while Red Bull also lead the Constructors' Championship by a point over Mercedes.
So, this is where the work of Petronas becomes even more vital to find those extra few drops of performance.
"Formula 1 is all about marginal gains, especially this year, to be that one millisecond faster," said Dergent.
"For such details, the most important thing is to share knowledge, because that is where everything starts. A lot of trust is needed from both parties.
"Because we are both title sponsor of Mercedes and the technical partner, everyone is more willing to share confidential information. That information is needed to coordinate everything.
"In concrete terms, it means that we have our own engineers on-site at Mercedes, people who work on the fluids together with the manufacturer of the power unit and the racing team.
"These are fuels but also 'functional fluids' as we call them, the engine oil and lubricants. Everything is made in collaboration and that is quite special."
Follow us on Twitter @Planet_F1, like our Facebook page and join us on Instagram!