Fancy something a little different on your driveway? We have a piece of F1 history for sale in the PlanetF1 Shop – a race-ready Jordan EJ12!
Chassis 01 was the first to turn a wheel and was driven by Indy 500 winner Takuma Sato around Silverstone before the car's unveiling in Brussels ahead of the 2002 season.
Jordan's EJ12 was the last powered by Honda and brought the team's most successful period – which included a third-place finish in the Constructors' Championship in 1999 alongside the Japanese marque – to a close.
The team ended the season with a sixth-place finish in the Constructors' standings. 2002 was Jordan's most successful season before ownership of the team was assumed by Alex Shnaider in 2005.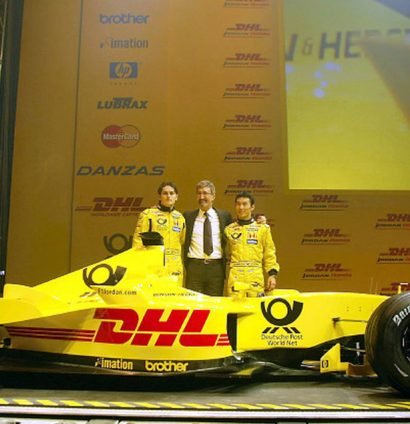 Don't think, however, that this is simple a museum piece; the EJ12 01 is fully operational and has been driven tactfully during 2018 at demonstration runs, utilising its potent new Judd KV8 Formula 3000 engine – as Honda does not release its engines into private ownership – and a 5-speed pneumatic paddle-shift gearbox.
Augmented by the latest Geartronics GCU and offered with the original no 1 chassis, livery, and teamwear. The car also comes with a comprehensive spares package.
Own the car that was the beginning of the end for the much-loved Jordan F1 Team.
Check out the Jordan EJ12 01 here in the PlanetF1 Shop.