Ferrari VC asking for a race win in 2021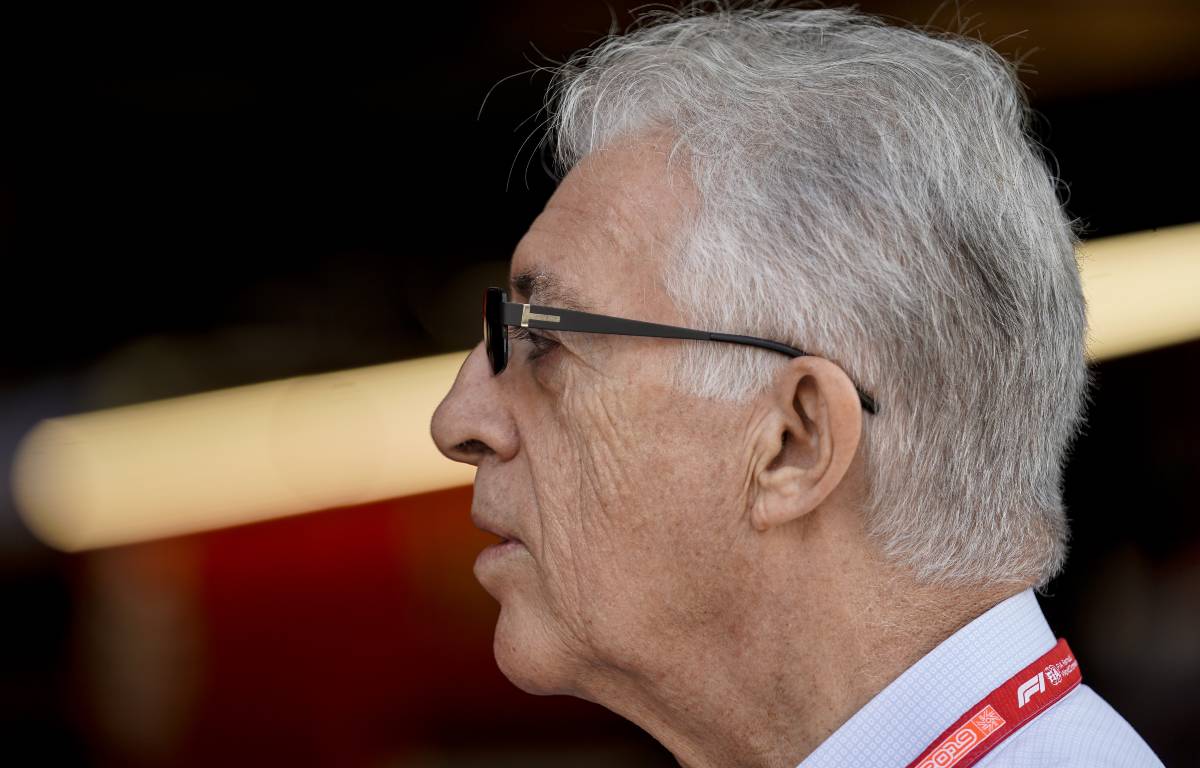 Ferrari vice-chairman Piero Ferrari does not believe winning a race in 2021 is "too much to ask for".
Over the winter break, the Scuderia made it clear they saw strong gains in the engine department for 2021 and also with their latest challenger, the SF21.
Following a dismal 2020 campaign which saw Ferrari slump to P6 in the Constructors' Championship, anything less than a vast improvement would have been a disaster.
Fortunately, though, the season-opening Bahrain Grand Prix was a success for the Scuderia as Charles Leclerc qualified P4 before going on to finish P6. Carlos Sainz made it a double points finish.
The target for 2021 is P3 in the Constructors', a goal Ferrari look in contention to achieve, but their vice-chairman Piero would like a race win to show for the new season.
"2021 marks the 70th anniversary of our first Formula 1 victory at the 1951 British Grand Prix when Froilan Gonzalez triumphed at Silverstone," he told Leo Turrini before the Bahrain Grand Prix.
"Now, I hope to win at least one grand prix in the season that is about to begin in Bahrain. I don't think I'm asking too much…"
Of course, pressure comes with such expectation, but dealing with pressure comes as part of being at Ferrari.
"We must not be afraid of reality. It must be accepted and if we don't like it, we must work to change it. Everyone at Ferrari is always under scrutiny, it's part of our DNA," Piero continued.
"At Maranello, we are all aware we cannot aspire to the World Championship. But I want to find proof in the 23 races that await us that we understand what was wrong and that we know what to do to get back on top. Of course, the road will be long, the run-up complicated. But we are Ferrari, we have to give a signal.
"Leclerc is young but it is already a guarantee. Sainz is new to us, obviously. I know him less but I know he has fitted in well with the team.
"Do you know his father, Carlos Sainz senior, the rally driver, phoned me? It was very nice, he made history in rallies, now he has a son in a Ferrari. It's a combination that intrigues me."
#BahrainGP through the lens 📸

Presented by @Ray_Ban 🕶#essereFerrari 🔴 pic.twitter.com/2zi2tvVTEO

— Scuderia Ferrari (@ScuderiaFerrari) March 29, 2021
Kit yourself out in Ferrari colours via the official Formula 1 store
Ferrari's hopes of returning to the top very much rest on the new 2022 rules when "another Formula 1" will be born, as Piero describes it.
But as well as Ferrari's own situation, taking a broad view Piero wants Formula 1 to be more "understandable" from 2022.
"In a year, the rules will completely change, it will be another Formula 1. And I hope it is a Formula 1 with more understandable technology, less removed from ordinary people," he said.
"We have to use the money we spend in racing to have more spectacular races, competitions the general public can understand and get excited about."
Follow us on Twitter @Planet_F1, like our Facebook page and join us on Instagram!