Gasly sees visibility issue with incoming 2022 cars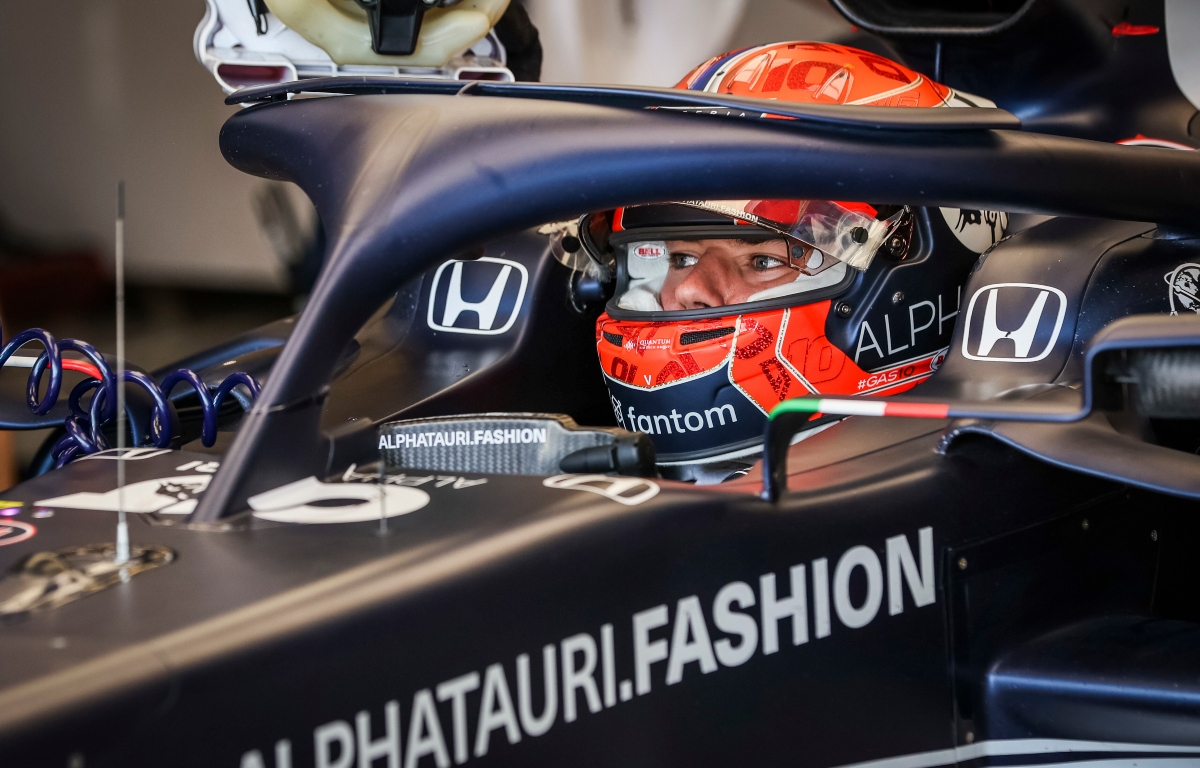 Testing AlphaTauri's 2022 car in the simulator, Pierre Gasly has found some visibility issues he's not a fan of.
With the widespread regulation changes coming into play next year, the cars will be vastly different to this year's challengers in a number of ways.
The drivers are beginning to experience this first hand, testing their team's 2022 cars in the simulators to help development and get a feel for them before pre-season testing.
Gasly has done so for AlphaTauri and says the new shape of the cars creates some problems regarding the visibility of the front of the car.
"Mainly in terms of visibility, it's also going to be quite different with the bigger tyres and the front cover, which I don't really like," he said, as quoted by Motorsport.com.
"But I guess we'll have to get used to it. It kind of covers what you see between the chassis and just above the wishbone, between the chassis and the tyre.
"Especially when you're looking into a corner you kind of lose that visibility to really position the car, and I guess we'll have to to take different reference points compared to the past.
"I mean, it's gonna be the same for everyone, it's just a bit different. It's decreasing visibility, which is never too nice, but we'll deal with it."
just add maths whizz to @PierreGASLY's list of talents 😎

— Scuderia AlphaTauri (@AlphaTauriF1) November 9, 2021
With the regulation changes forcing every team to start from scratch and the budget cap being implemented, the teams further down the current pecking order are looking to take advantage and climb up it.
Gasly isn't sure if AlphaTauri will be able to do so as he doesn't know how rivals are getting on, but he's happy with the work they're doing.
"It's obviously evolving quite a lot," he added.
"Especially when we have this quite intense calendar. By the time you go back in the sim after two, three weeks, already the car has changed quite a lot.
"I think generally, we are quite pleased with what we are doing. But we have no references. So it's obviously just in terms of development what the guys are finding.
"We know we are improving, but whether we are far behind or same level, we won't know until we get to Barcelona, but it's clearly a change that we can feel."
This year, Gasly wants to give his AlphaTauri team the perfect Christmas present, that being P5 in the Constructors' Championship.