Why Pierre Gasly should aim to pick up a race ban for Abu Dhabi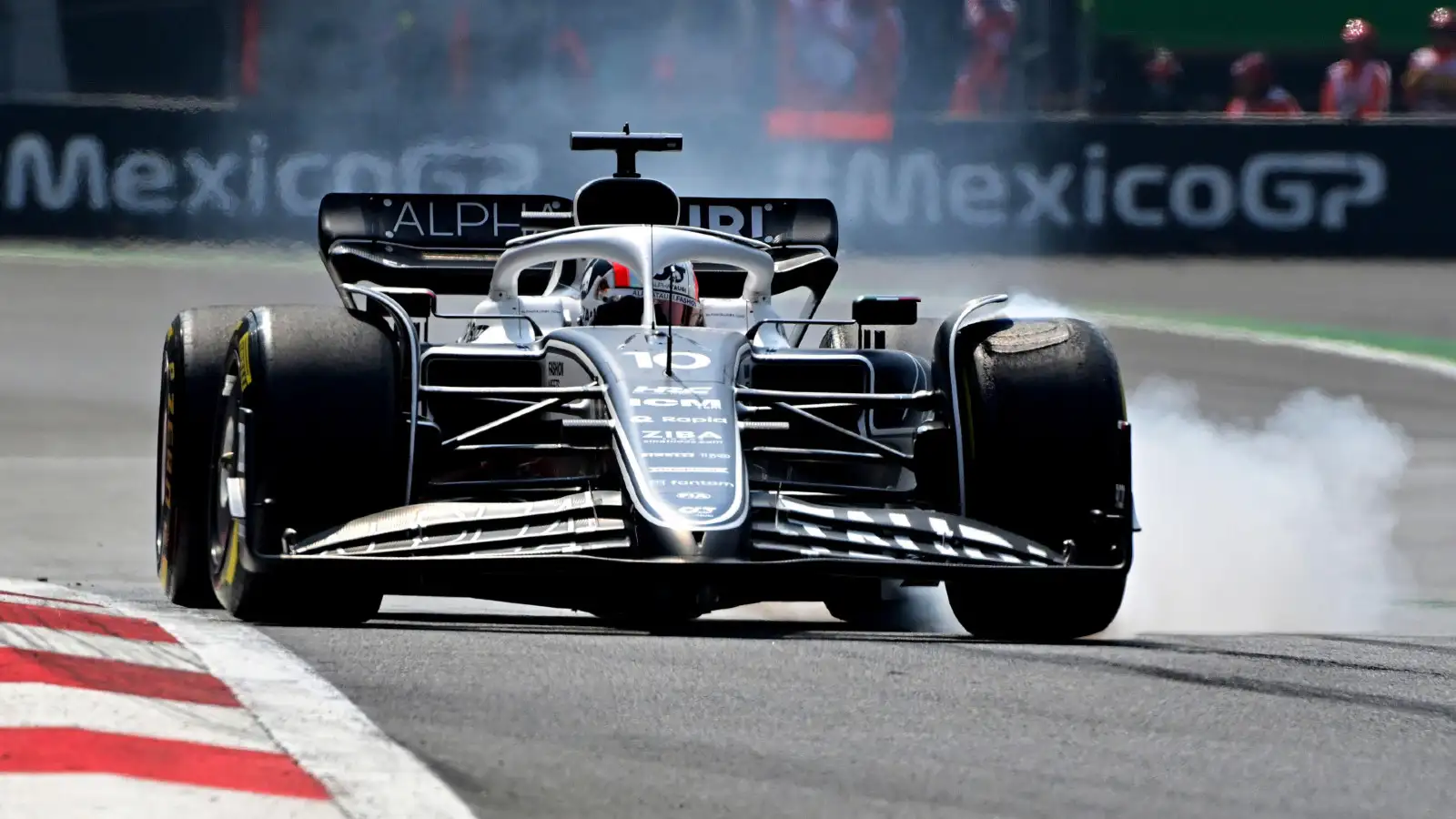 AlphaTauri's Pierre Gasly should seriously think about doing something to become the first F1 driver in over 10 years to pick up a race ban.
Gasly continues to lead the Drivers' Penalty Point World Championship (which is definitely not an official name for it!) after the Mexico City Grand Prix.
The French driver picked up yet another penalty point during the 71-lap race, this time for forcing Lance Stroll off the track during a contentious overtake into Turn 4. It is the fifth penalty point Gasly has collected during battle with an Aston Martin this year, having picked up two for colliding with Stroll in Spain and a further two for hitting Sebastian Vettel in Austria.
However, of more concern to Gasly is the fact this latest penalty point takes him to 10 in total for the season. He can also count himself reasonably lucky for not picking up two points for the incident, as Nicholas Latifi's similar moment with Mick Schumacher in Austin netted him two points – the difference being Latifi made contact with the Haas driver.
Pierre Gasly the clear leader in the penalty points standings
Astonishingly, all of Gasly's penalty points have come about in a very short space of time. Just five months have elapsed since Gasly hit Stroll in Spain, and he has picked up five points in October alone. This means Gasly needs to keep a clean slate for the next seven months, taking him through the final two races of this season as well as all the way to the Monaco Grand Prix at the end of May 2023 when his first two points elapse.
It is hardly an ideal situation for Gasly, especially with the threat of a race ban influencing his driving for numerous races as he tries to settle in and show good form alongside Esteban Ocon at Alpine.
However, there may be an 'out' for Gasly to ensure he moves to his new team with a clean slate. But it would require him being willing to sit out the final race of 2022 and the rather draconian side effect of not being able to complete his final race with AlphaTauri after racing with the Faenza-based squad for the vast majority of his F1 career.
That is no small issue given the close bond Gasly has formed with the team with whom he rebuilt his career after the first half of 2019. Indeed, Gasly revealed after his Alpine deal was concluded  that long-time team boss Franz Tost was "close to tears" about his departure.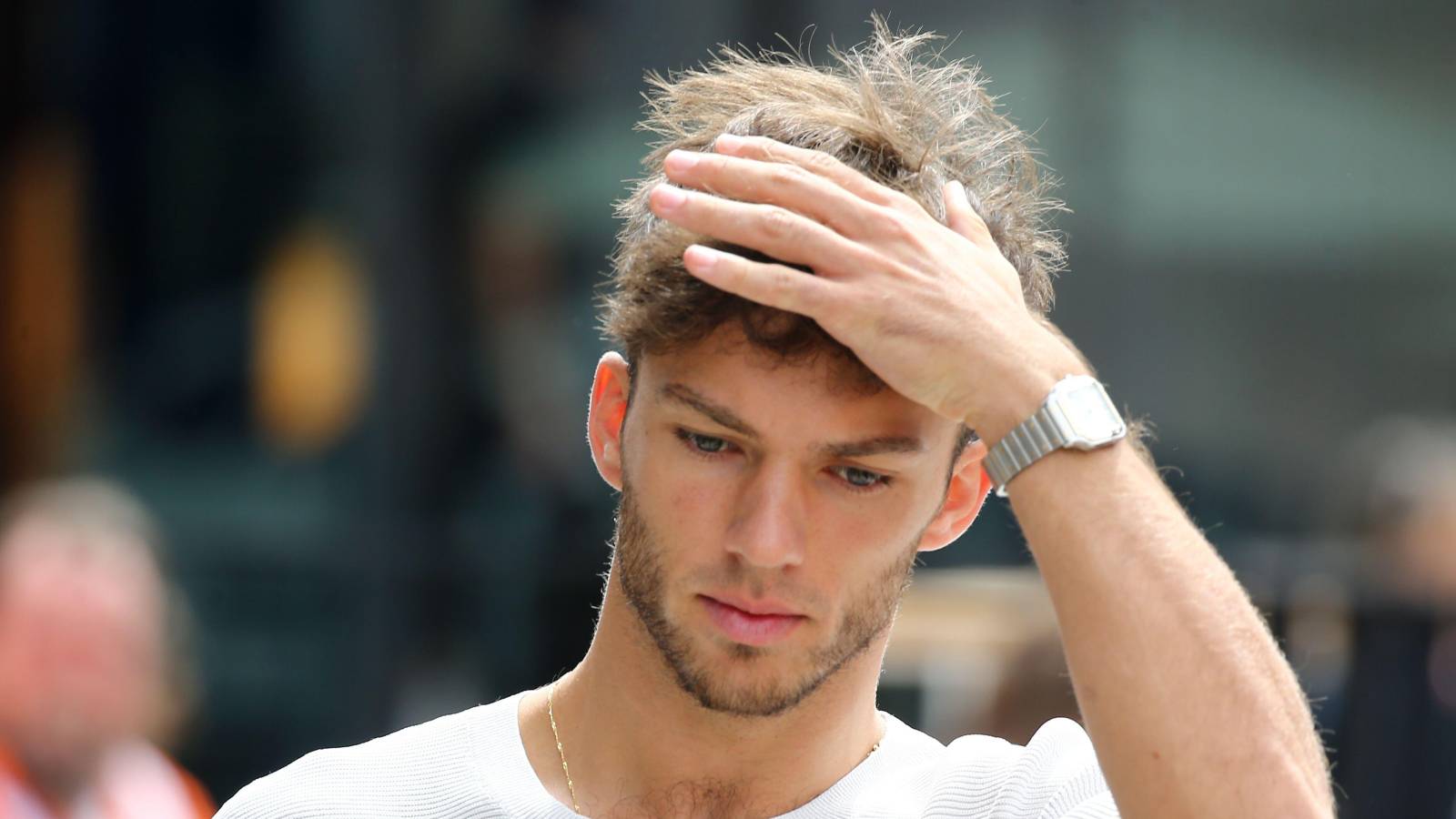 The Sporting Regulations state that "if a driver accrues 12 penalty points, his licence will be suspended for the following Competition (grand prix), following which 12 points will be removed from the licence".
Picking up two penalty points at this season's finale would thus mean Gasly would have to sit out his first grand prix with Alpine – hardly an ideal way to start things off with his new team. Reaching that 12-point mark at any point over the eight races between Bahrain and Monaco would result in a race ban, due to a suspended Super Licence – the first driver to pick up a race ban since Romain Grosjean in 2012.
However, if Gasly was to set out to pick up two penalty points during the penultimate race of the season in Brazil, he would serve his race ban in Abu Dhabi and wrap up his 2022 season a little early. While that is obviously a huge negative for him, it would result in all of his existing penalty points vanishing and he would start 2023 with a completely clean Super Licence and no concerns.
While it would be a sad way to finish up at AlphaTauri and Red Bull after such a long partnership that has seen many highs and lows, it would be the logical approach to take. It might also allow AlphaTauri to secure an early debut for Nyck de Vries, if Mercedes were willing to allow him to move across. And for Alpine, it would mean the arrival of a driver who does not have to watch his back for the first eight races of 2023.
Penalty points system isn't being used correctly
While it would be an unusual situation for a driver to take a tactical foul like Gasly would need to do, the fact the situation has arisen is somewhat farcical in the first place.
Penalty points were introduced as a means to give the FIA the ability to give race bans to drivers who were a danger to others or to themselves – it can hardly be argued Gasly's overtake on Stroll was anything other than normal (if wayward) racing. In fact, the point itself was awarded just for going off track and gaining an advantage – an even lesser crime than a collision.
Collisions are part of motorsport and rather than handing out penalty points willy nilly for every bit of contact as has happened in 2022, the system should be re-evaluated – do not hand out penalty points for small infractions or minor collisions. For instance, track limits breaches simply should not be regarded as a safety issue. Neither should falling back slightly too far during a Safety Car period, as Gasly was penalised for in the US.
"Last weekend [in Austin], half the grid was given too much space behind the Safety Car and I was penalised," Gasly said after Mexico, revealing he plans on chatting with the FIA about his recent spate of penalty points.
"This weekend was quite tight, I don't know why I wasn't given a message to give the position back [to Stroll]. At the end of the day I try my best inside the car, the last thing I want is to [pick up] stupid penalty points and lose race time.
"At the moment, they are unhappy with what I'm doing so I will have a discussion with them to understand exactly what I have to change."
However, if a driver does something properly dangerous, make the resulting penalty much harsher – make it a six-point offence. The system is supposed to affect drivers like Grosjean's reckless approach to 2012, not Gasly tapping Stroll into a spin in Spain or pushing him wide in Mexico.
Gasly is facing a likely race ban sooner rather than later, despite being no more or less dangerous than any of his peers – he simply has not committed any driving crime that is more egregious than anything else seen on track this season.
If there is not a rethink of the system, then stupid situations like the one Gasly is in right now could become far more common over 23 and 24-race seasons.
Read More: Mexican Grand Prix driver ratings: Max untouchable, Ricciardo resurgent, Albon under the radar