Gasly knows Red Bull will always be ahead of AlphaTauri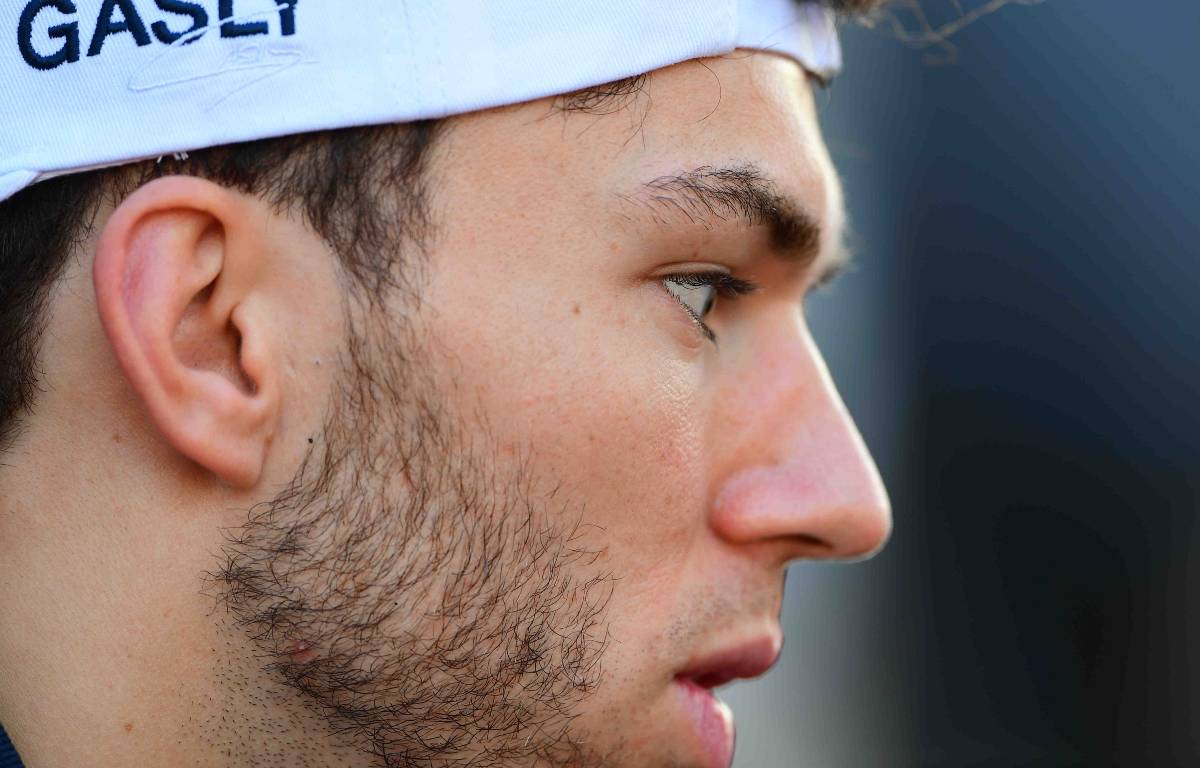 Pierre Gasly believes that the best-case scenario at AlphaTauri is to end up P2 behind the main Red Bull team in 2022.

With the widespread regulation changes coming into play in 2022, there's a possibility that the pecking order of the teams will be hugely different to how it was last season.
AlphaTauri and the other midfield teams have their biggest opportunity in a long time to catch the frontrunners, but equally could end up at the back of the grid if they don't get things right.
Gasly knows that's very much a possibility and is prepared for it happening, while on the flip side, the best he can see them managing is P2, if Red Bull are top.
"In a perfect world, the best we can do is finish second. Red Bull will always be ahead of us," the Frenchman told Auto Motor und Sport.
"But only if everyone messes up with the new car. It happens in my wildest dreams, but it's not realistic.
"We see it as an opportunity. Everyone starts with a blank sheet of paper. In doing so, you can find something that others have not yet done. That can potentially make all the difference.
"On the other hand, you can also go in the wrong direction with the design. That would be a nasty surprise. I am therefore preparing for all possible scenarios.
"Maybe things will go better than this season and we are where McLaren is right now. Maybe we'll stay where we are. But maybe we're fighting to get into the top 10 at all. Or even worse.
"You have to be realistic. Next year could be tough. We come from a year in which we were regularly in the top 6 or top 10. You have to keep in mind that things could go worse.
"But we want to think positively."
don't mind us, we're just geeking out and getting excited for the 2022 season 😎 pic.twitter.com/a6RNjA50oI

— Scuderia AlphaTauri (@AlphaTauriF1) January 3, 2022
That being said, the 25-year-old says he's more excited than afraid for the upcoming campaign, even if it could end up being a bad one for him and his team.
That's because of the possibility of the team moving up the field instead, and while he acknowledges there's the same possibility of any other team doing so, he's encouraged by what he's seen from his own.
"I'm excited because it's an opportunity," he added.
"For the team and me. At the same time, it would be naive to say that it is only a chance for us. Anyone can take a big step forward. I am aware of that. I know anything can happen. For better or for worse.
"What I've seen of the car so far makes me feel positive. I'm looking forward to the tests in Barcelona. Hopefully we will have a surprise like BrawnGP back then."
Gasly disappointed at lack of recognition
Pierre Gasly feels he does not get the recognition and rewards he deserves.