Gasly: AlphaTauri aiming to match Red Bull
Pierre Gasly has followed Christian Horner in declaring the "big ambitions" of AlphaTauri – as potential challengers to Red Bull.
Horner, in revealing that AlphaTauri will next year have use of the Red Bull wind tunnel, suggested the secondary team owned by the Austrian energy drink giant have "aspirations beyond where Toro Rosso's were" after their change of name.
That view is clearly also held on the inside with Gasly, who provided AlphaTauri with victory at the recent Italian Grand Prix, laying down the gauntlet to Horner's Red Bull team – who dropped the Frenchman in favour of Alex Albon only halfway through his first season with them.
"There's a clear will and a lot of ambitions coming from AlphaTauri," said Gasly, quoted by Motorsport.com. "I think it's a different situation to Toro Rosso/Red Bull and how it was before.
"I think the project is exciting. Red Bull is clearly the top team of the two, but I think the ambition of AlphaTauri is, at some point, to match their performances.
"This means we also need the resources and to have bigger facilities to have this sort of thing."
Head on over to the Formula 1 store for all your official Pierre Gasly merchandise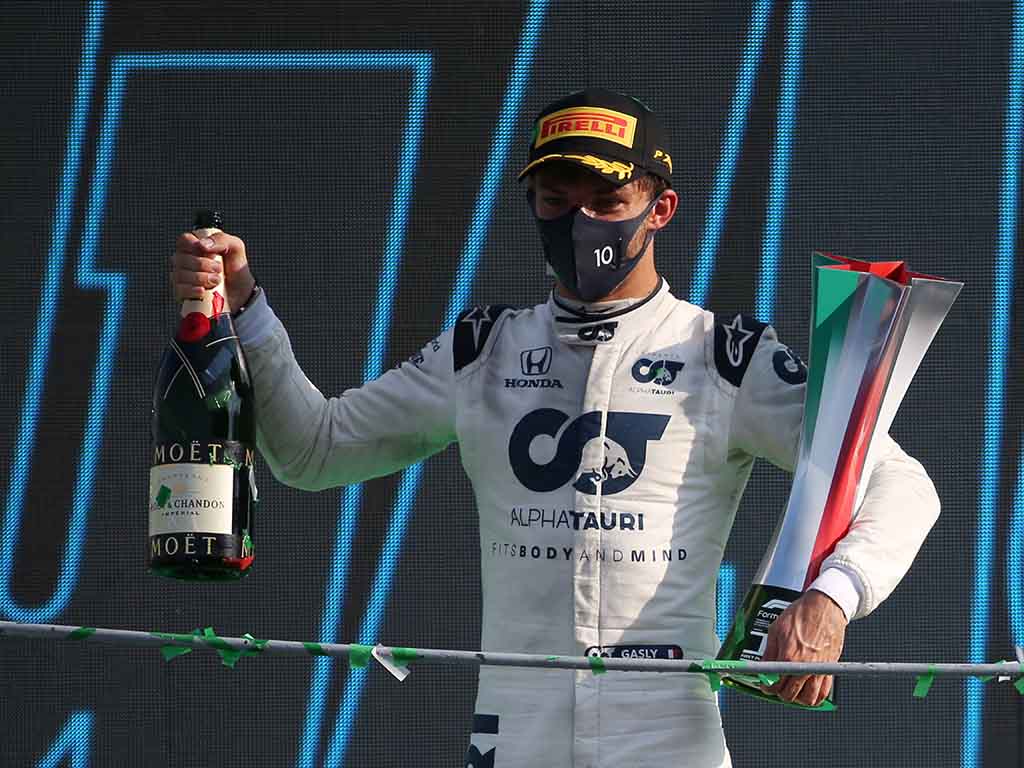 Asked if he felt AlphaTauri have the chance to emerge as a top team in their own right, Gasly said: "I think that's the target of the factory, really – in making their own status and position in Formula 1.
"I think it's clear they have big ambitions. It's not a one-year project and we know how long it takes for a team to really build their identity and also their status as a top team.
"So it's something that will probably take some time, but I think it's not really a sister team as much as it could have been in the past. It's more trying to make their own space inside F1."
In terms of his own future, Gasly has been linked with a move back to Red Bull, not only because of his Monza triumph but his performances generally in 2020.
However, he prefers to remain non-committal about his prospects of reversing the demotion he suffered in August 2019.
"I'm competitive and it's the goal for every racing driver, you want to be in the fastest car possible to get the best positions you can," he said.
"Even though I feel at the moment we are performing at a high level and extracting everything from the AlphaTauri car, my personal target is to fight for podiums on a more regular basis, and wins and Championships if possible.
"I always try to be in the fastest car available and this will always be the target."
Follow us on Twitter @Planet_F1, like our Facebook page and join us on Instagram!