Pierre Gasly believes Alpine can catch top four despite 'war zone' in Melbourne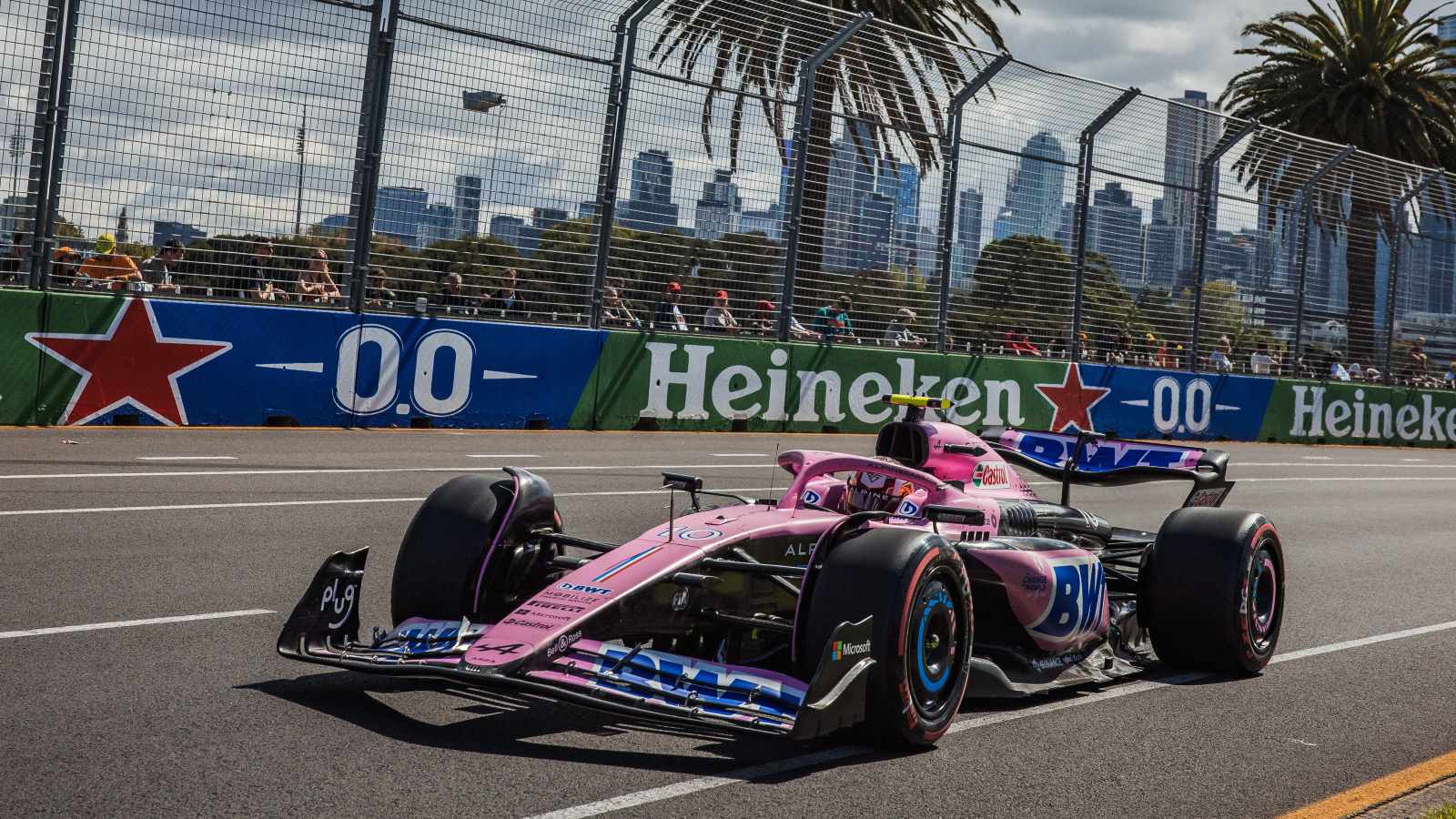 Pierre Gasly said the target for Alpine in Melbourne is to close the gap between themselves and the current top four.
After two races, the French outfit have emerged in a bit of a no man's land where they have the pace to keep the final five teams behind them but not enough to catch Red Bull, Aston Martin, Mercedes and Ferrari up ahead.
But for a team with ambitions to solidify their P4 spot, Alpine will be pushing to move closer to the cars ahead and new recruit Gasly was confident they could do that this weekend in Melbourne.
Despite a truncated day with plenty of instances of high traffic, something Gasly described as like a "war zone", the Frenchman said the goal was to close the gap between themselves and the frontrunners.
"I think it's been a good day overall," he told F1.com. "For sure not an easy one wwithas the conditions changing throughout, pretty messy with the traffic, [it] was like a war zone this morning in the last sector trying to get through the traffic.
"But generally speaking, I felt good with the car and I think there were definitely some positives coming out of Friday so quite confident going into tomorrow. Hopefully we can fine tune in the day. We've got to aim for Q3 and try to get close to the top four."
PlanetF1.com recommends
Max Verstappen slapped with speeding fine for Australia pit lane infringement
Ferrari and Mercedes hold off on upgrades in Melbourne ahead of planned changes for Europe
Alpine set sights on fighting Mercedes as in-season developments arrive
His team-mate Esteban Ocon was less sure though, saying a "very messy day" meant it was hard for the team to get a good read.
"It was a very messy day I think for everyone," Ocon said. "Difficult to really put runs together. In FP1, we could run only early in the session and after that I didn't get [to do] the lap on the soft. I got a lap [in] but it was very disruptive and then we got the red flag.
"FP2, wet in the second part so also got to run the hard and the medium but not the soft so no real performance running. Which is a bit annoying but you know it's the same for everyone and hopefully we can still work on something decent ahead of tomorrow.
"We just don't know exactly where we are and how the car feels so that's the big unknown. I'm sure we're not the only ones in that position. There's still a lot of time for us to dig in and hopefully FP3 is going to be dry so we can catch up on the work that we didn't do today."