Pierre Gasly issues update on Alpine upgrades after Monza disaster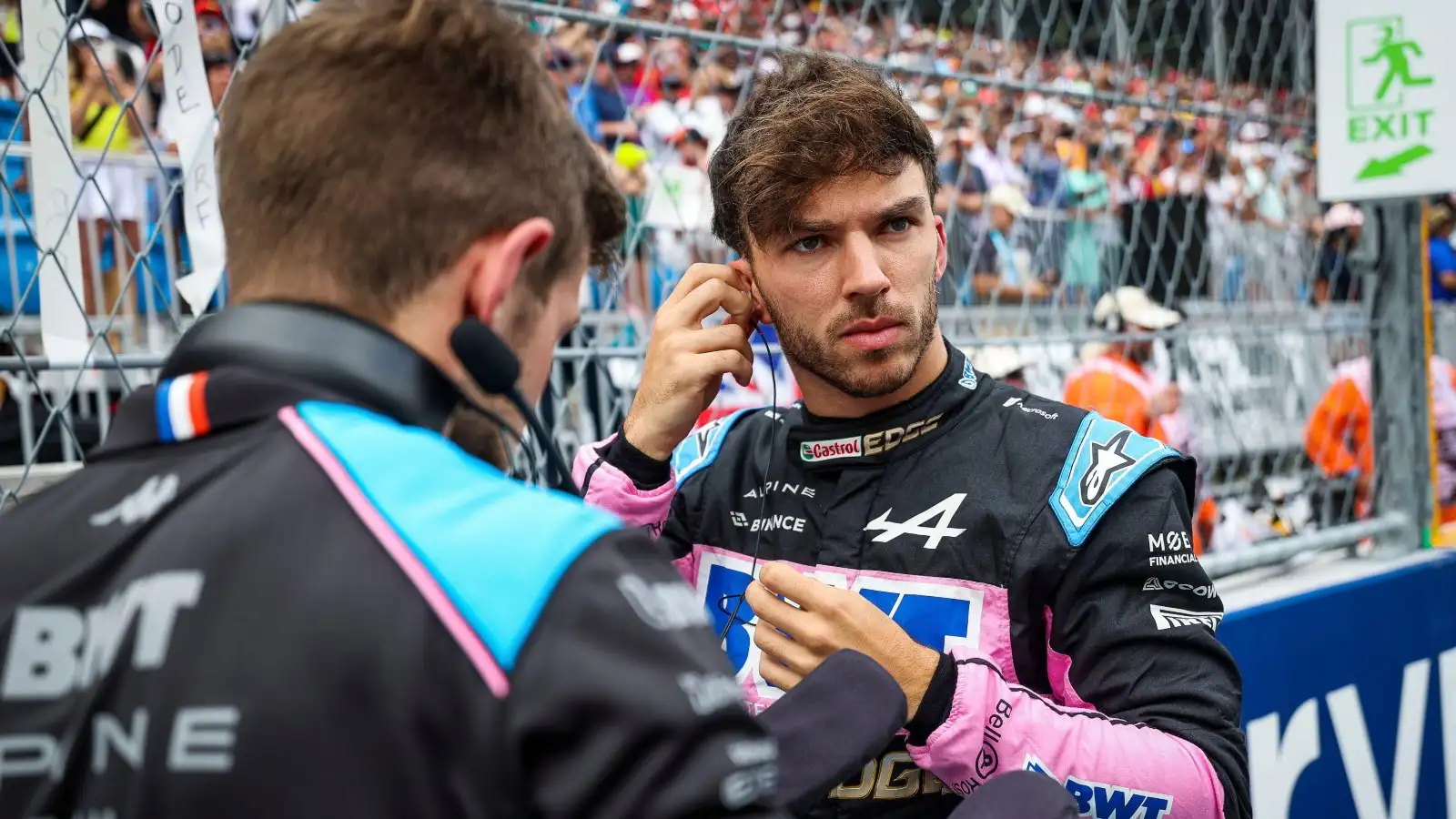 Pierre Gasly has confirmed Alpine have updates on the way, after a poor weekend at the Italian Grand Prix last time out.
It was a stark contrast in fortunes for the Frenchman, having gone earning from his first podium at his new team at Zandvoort to both he and Esteban Ocon finishing almost a lap down at Monza and outside the points.
He admitted that Alpine knew heading into the weekend that the characteristics of Monza would not play into the strengths of the A523, and part of the challenge the team faces is to construct a better all-rounder next season.
Pierre Gasly predicts Alpine improvements after Monza struggles
Additional reporting by Thomas Maher
Both Gasly and Ocon were knocked out in Q1 on merit at Monza, and their fortunes did not improve in the race, struggling in a straight line when around 80% of the lap at Monza is spent at full throttle.
With it having been a race of attrition and Alpine having lost further ground to McLaren in the Constructors' Championship, attention will quickly turn at the French marque for how to turn things around.
Handily, Gasly revealed they will be bringing upgrades soon – and predicted that two circuits in particular could play to the strengths of their car.
"I think we will have another update coming quite soon, so we'll have to see," Gasly told media including PlanetF1.com at Monza when asked which circuits he feels will suit Alpine in the remainder of this season.
PlanetF1.com recommends
F1 2024 driver line-up: Who is confirmed for next season's grid?
Revealed: The staggering cost of a modern day Formula 1 car
"But I think Singapore could be one, but now they took off some corners, which doesn't really go in the direction that we like! But anyway, we'll see how it goes – and Mexico potentially is another one.
"So, you know, we'll see. Obviously we'll give it our best every single weekend, but it's a clear trend in terms of track and type of track where we are more and less competitive.
"And I think that's something we need to work on for next year, to just have a more rounded package which works everywhere."
Read next: Jacques Villeneuve alarmed by Lewis Hamilton and George Russell 'balance shift'