Gasly: Drivers like 'lions out of a cage' at restart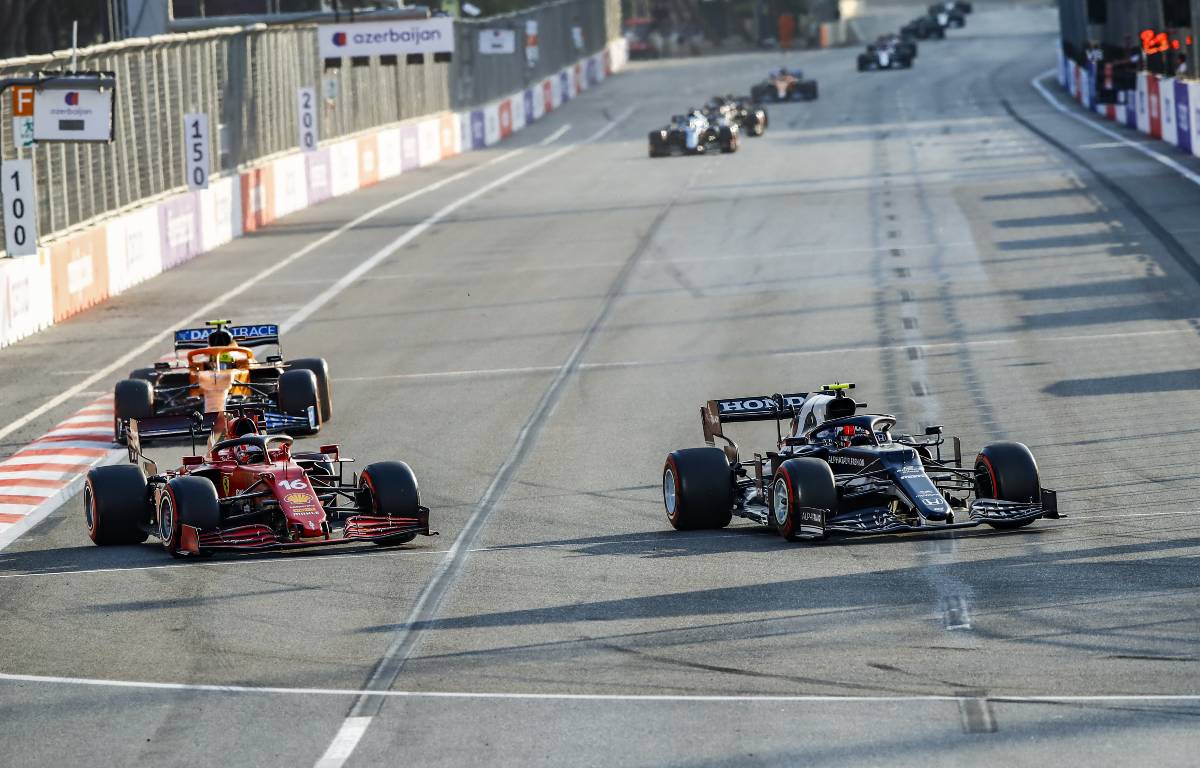 Pierre Gasly has likened the late race restart in Baku to letting "lions out of a cage" as drivers scrapped to the chequered flag.
The Baku City Circuit has developed a reputation for creating drama, and the 2021 Azerbaijan Grand Prix was no different.
On Lap 30, Lance Stroll suffered a frightening tyre failure as he accelerated down the long start/finish straight and as it turned out, there was another race-defining blowout to come.
The unlucky victim was Max Verstappen, who retired from the lead as his left-rear went bang at the same section of track.
With the race red-flagged, that presented the opportunity for some late chaos when the Azerbaijan GP resumed with only a few laps remaining via a standing start.
There were overtakes going on all over the place – Fernando Alonso went from P10 all the way up to P6, so it is no surprise Gasly said the drivers were like lions that had been let out of their cage.
"It always brings a bit more excitement," said Gasly of the standing restart, during the official press conference.
"It creates some sort of adrenaline inside you and yeah, I knew there would be some opportunities because you start only for two laps. Everybody is a bit like lions out of the cage.
"Everybody goes for everything and tries to make up as many positions as they can in a very short time.
"I think…I didn't see the replay of the last two laps but I must say on my side it was very intense, I really enjoyed it. If anything, hopefully in the future they will do the same."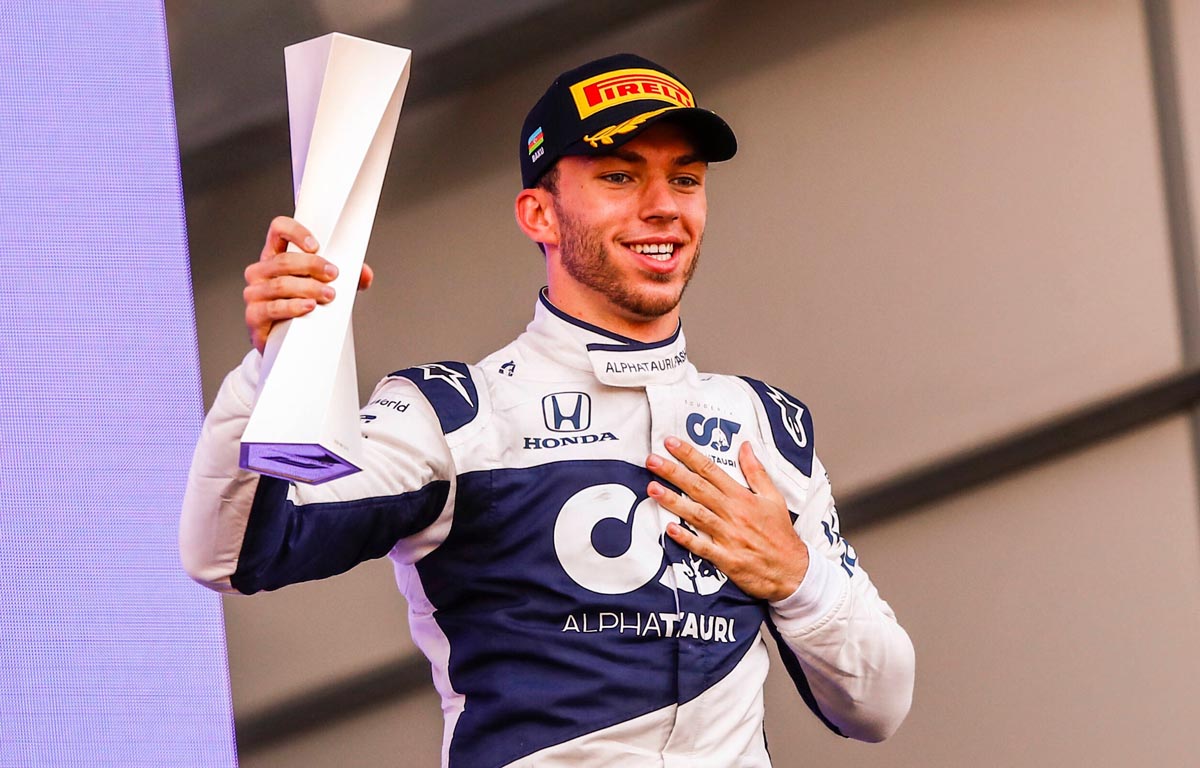 Get your hands on Pierre Gasly merchandise via the official Formula 1 store
Gasly benefited from a Lewis Hamilton 'finger problem' as the Briton locked up and went straight on at Turn 1 during the restart, promoting Gasly onto the podium.
From there, the Frenchman held off Ferrari's Charles Leclerc to secure P3, the third podium finish of his career.
It is no surprise then that Gasly would like to see these late restarts become a deliberate part of a race, but this risks bringing an artificial feel to Formula 1, as Sebastian Vettel has already pointed out.
"I think if you have a positive outcome and you make up positions then you're happy about it," the Aston Martin driver stated.
"If, obviously, the worst case was probably for Lewis, then you're not happy about it.
"But it has become more and more like this in the past, more and more focused on creating a show, so I hope in the future the races are more exciting.
"I think it was probably an exciting race for various things happening and so on. But yeah, I think we just need to watch out that it doesn't become too artificial and we don't lose the roots of the sport."
Follow us on Twitter @Planet_F1, like our Facebook page and join us on Instagram!