'When you see a car at 200kph, no way you're stopping'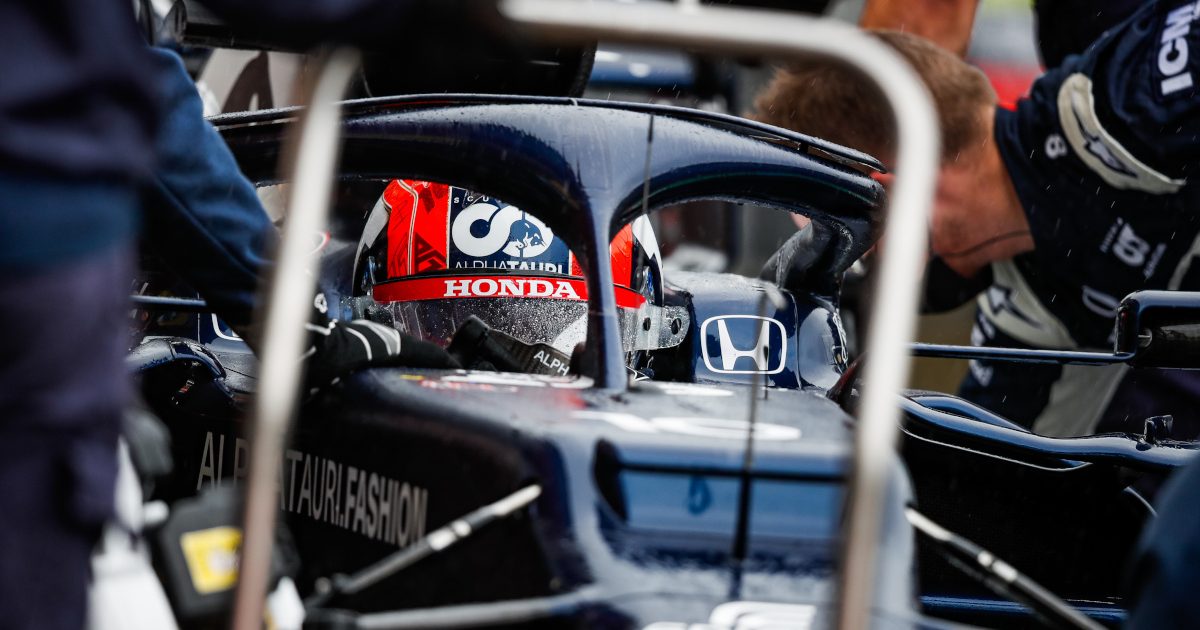 F1 made the "right" call not racing at Spa with Pierre Gasly saying all it would have taken was one car stopping to cause another "horrible" collision.
Formula 1 bosses, and most notably F1 race director Michael Masi, earned the ire of several drivers in the wake of Sunday's Belgian Grand Prix.
Not because they didn't actually race, rather it was because points were awarded for what was effectively a procession with no chance whatsoever of overtaking.
But while the drivers weren't happy with that call, they have supported Masi and co's decision not to send them out for a race in what were treacherous conditions.
As Gasly put it, all it would have taken was one driver getting it wrong and there would have been a "horrible" multi-car collision at speed.
The AlphaTauri driver, who days earlier had laid flowers at the spot where Anthoine Hubert crashed back in 2019, the Formula 2 accident claiming his life, told ESPN: "The problem was, you always rely on all the guys in front of you to stay on track and go at a similar speed that you're going, because if somebody is stopped then you arrive at 200-250 [km/h].
"Visibility was about 30 metres. Once you see the car at 200-250, there's no way you're stopping.
"We've seen enough horrible things here on this track, I think unfortunately [not racing] was the right option."
Spa already saw a big crash on Saturday, Lando Norris spinning into the barriers at Eau Rouge and suffering a bruised elbow as his McLaren was destroyed.
Sebastian Vettel, who called out F1 bosses for chasing money by even considering holding the race in the rain, agrees not racing was the "right decision".
Seb's radio letting him know the race would restart behind the safety car.
"what's the difference now? nothing. i guess the tv money is the difference"
"race director is happy to hear your comments" "well i can't pay him the same amount as the tv guys" #vettel #BelgianGP pic.twitter.com/rdbr01k5T6

— lorena h (@LoreHdz) August 29, 2021
Check out all the latest Sebastian Vettel/Aston Martin merchandise via the official Formula 1 store
"No-one wants anyone to get hurt," said the Aston Martin driver.
"We don't want to get hurt in the car and we don't want any spectators to get hurt. That's always priority number one.
"It's probably not a popular decision but probably the right decision in the conditions today."
The German, though, reckons the half points were a joke.
"It's a bit of a joke, no? That's a joke," Vettel told reporters after the race.
"If you want to get a reward for qualifying, you should get points for qualifying. What did we do today [to earn the points]? I don't know."