Pierre Gasly opens up on the biggest challenge he faces at new team Alpine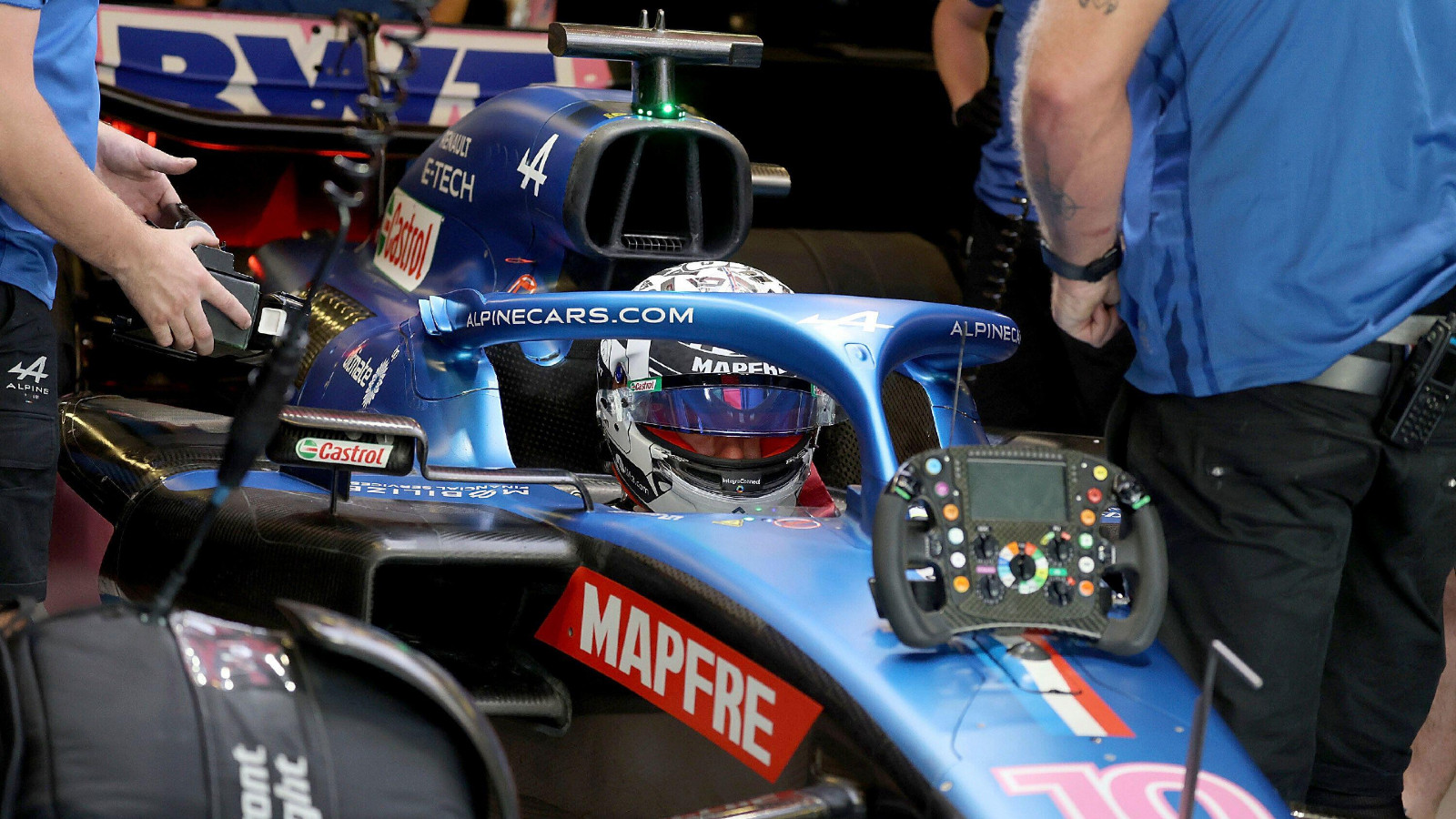 Pierre Gasly says reaching a stage where Alpine speak the same development language as him is the main hurdle which he wants to quickly clear.
Having spent the entirety of his Formula 1 career so far within the Red Bull fold, Gasly now embarks on a new challenge with Alpine as part of an all-French line-up alongside Esteban Ocon at the French team.
So as Gasly dives into this new challenge with an open mind and free of expectations, he is keen to get up to speed with Alpine's way of working, as well as the reverse, as soon as possible.
The 2020 Italian GP winner used driver feedback as an example, saying that what he needs from a car, and how he acts on that to form a development direction, will be totally different to the other drivers on the grid, and the ones that Alpine have worked with already.
Gasly has taken the seat vacated by Fernando Alonso, who has joined Aston Martin on a multi-year deal.
Asked to name the biggest challenge when moving teams, Gasly told media personnel, including PlanetF1.com: "It's always a new challenge starting with a new team. You don't know the race team, the technical team, it always takes time to get up to speed.
"Maybe sometimes you jump in the car, it all feels very natural, sometimes it doesn't, it needs a bit of fine-tuning on the way you approach your racing, your driving, etcetera.
"So I'm just very open-minded, I don't set any expectations on my side on what I'm going to find there, I just know what I need as a driver, I know the ways I want to do things, and then putting my way of working with their way of working, hopefully can bring something more to what they have already.
"But I'm going to come into this new team with an open mind for sure because it's different to what I've experienced [at AlphaTauri], here it's just automatic, I know exactly how we work. These guys know exactly what I need, what I require. They know my feedback language.
"When we say 'okay, I've got understeer', understeer for Fernando, understeer for Esteban, understeer for Max [Verstappen], understeer for me is different, it doesn't require the same thing.
"So this, all this language, trust, understanding of each other takes a bit of time, and that's where I'll try to make that adaptation as fast as possible."
Read next: Max Verstappen would feel 'fine' with never winning another World Championship