Gasly 'closed the chapter' with Tribune article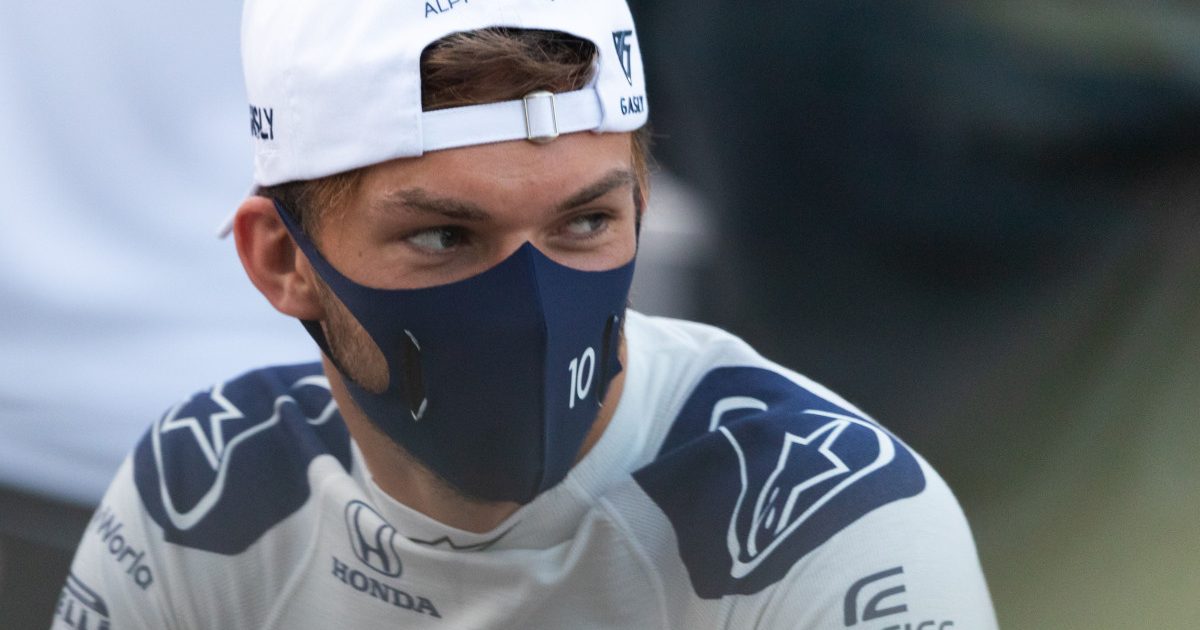 Sharing his feelings on his Red Bull axing and the death of close friend Anthoine Hubert, Pierre Gasly says his recent Players' Tribune article was a cathartic experience.
The AlphaTauri driver recently spoke to the Players' Tribune about the difficulties he went through in 2019, calling it the "real, undeniable truth".
He spoke about being demoted by Red Bull and how prior to that he felt he was "never going to be a fit" in the team as well as the death of "one of my best friends", Hubert, in a fatal Formula 2 crash just weeks later at the Belgian Grand Prix.
A year later he was back at Spa, laying flowers to remember Hubert, where he said he found no peace because "there is no peace when something like that happens".
The following week the Frenchman was on the top step of the podium, victorious at the Italian Grand Prix with AlphaTauri and dedicating the win to his friend.
Gasly told his "truth" and says it helped him move forward.
"I got a lot of feedback from many people, other athletes, journalists, fans, also from Anthoine's family," he explained to Motorsport.com.
"That's just what I felt and the way I wanted to express myself. At the end of the day, we're all humans, I think sometimes it's a bit forgotten in the sport and it's good to remind it.
"I did it in the off-season, so it came out now. It was something that I discussed with people from my team. It's obvious these are things that we discussed a lot in private, and then certain things that I think and I feel and sometimes can be misunderstood from the outside world.
"There were a lot of things that I wanted to share. I think everything that I've shared was quite fair. And also the emotions that I've shared were mine. And sometimes it's just easier to say things writing than talking.
"That was important to me. Now at least I feel that I've closed the chapter and I feel personally good to move forward and move on from that chapter. It's a closed page for me."
— PIERRE GASLY 🇫🇷 (@PierreGASLY) March 22, 2021
New subscribers to F1 TV Pro can watch the Bahrain Grand Prix for free with a seven-day trial. Sign up here! Please check to see if F1 TV Pro is available in your country.
The 25-year-old admits it wasn't easy laying down his feelings for the world to read but that he felt it was something he had to share.
"Even if it was tough, I never gave up, I always had a clear idea of what I want and what I want to achieve in this sport," he said.
"And it probably helped me in the end. So that's the good thing out of it. I feel better now. And yeah, that's a way I wanted to express myself.
"I don't want to go into more details. I think I've done most of the things and the things I wanted to share about that story."
Follow us on Twitter @Planet_F1 and like our Facebook page.