Pierre Gasly denies 'details of the contract' footage is related to Formula 1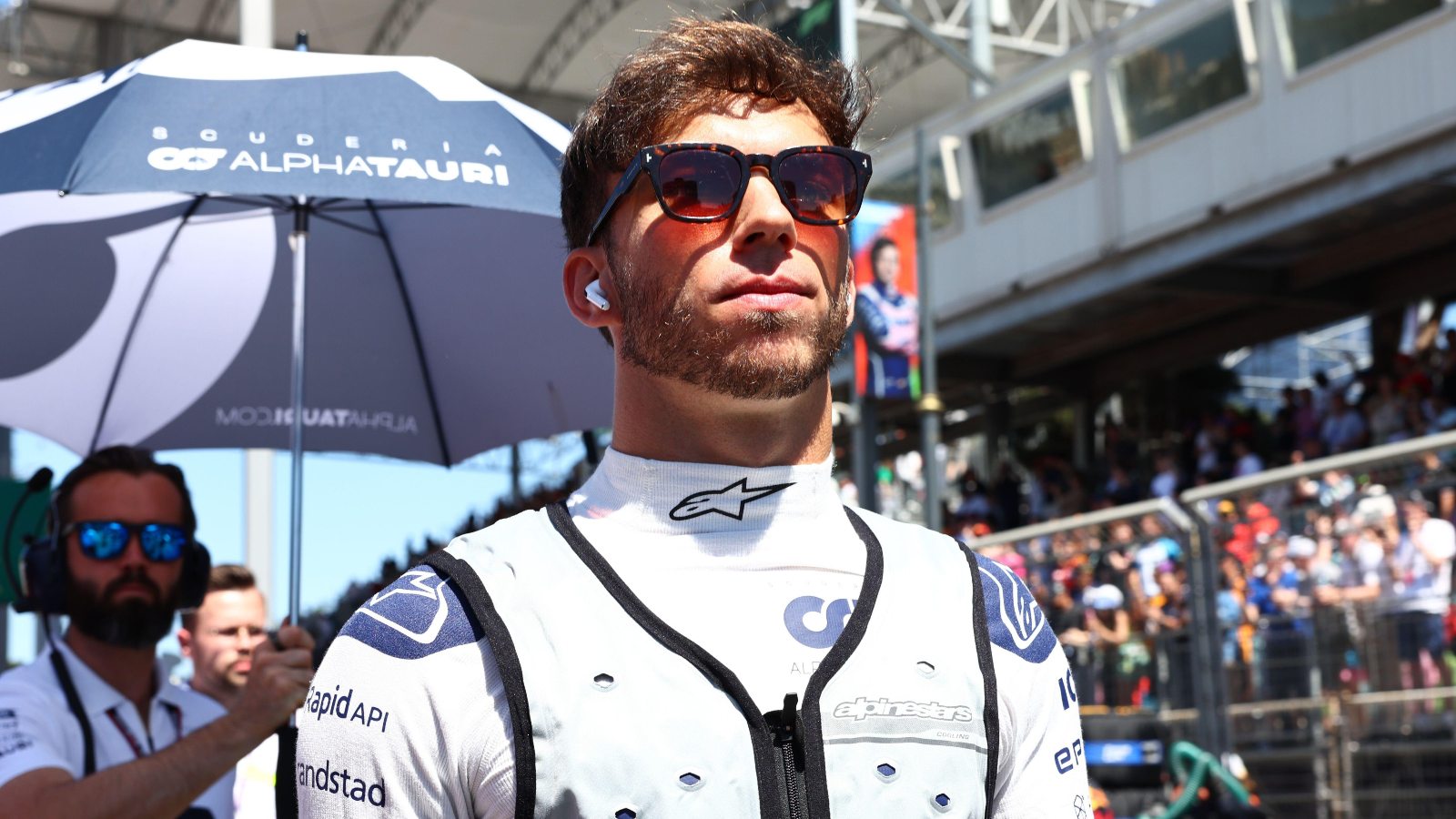 Footage captured by Ferrari at the Belgian Grand Prix showed Pierre Gasly talking about "working on the final details of the contract" – but the man himself has denied it is related to a possible move.
The AlphaTauri driver has been heavily linked with a move to Alpine as the saga surrounding their vacant 2023 seat continues.
Fernando Alonso is off to Aston Martin next season, while Alpine's reserve driver, Oscar Piastri, rejected a call-up and is believed to have signed with McLaren, this matter now with Formula 1's Contract Recognition Board.
Alpine reportedly now have their sights set on Gasly, rather than Piastri, to form an all-French line-up alongside Esteban Ocon for next season.
The Red Bull fold are said to be willing to let Gasly go, for a price, as he has another year left on his contract. Any compensation Alpine may receive in the McLaren case could go towards that.
Gasly was quizzed on the links to Alpine at multiple stages of the Belgian Grand Prix weekend, each time refusing to be drawn into commenting.
But Ferrari captured an interesting conversation at Spa between Gasly, George Russell and Charles Leclerc, in which Gasly can be heard saying: "I'm still working on the final details of the contract."
Was Gasly talking about a deal with Alpine? The AlphaTauri driver has dismissed that notion.
He told reporters on Thursday, quoted by Motorsport.com: "If you guys would have any idea of the subject we were talking about, you'd probably laugh.
"I can guarantee you, it was nothing related to Formula 1."
Instead, Gasly suggested the context of the conversation was surrounding a "marriage or a wedding thing" and "you guys can figure out it wasn't car-related".
But regarding his future as a whole, he had no update to offer regarding the rumours – with a move to form an all-French line-up with Ocon becoming increasingly spoken about in the world of Formula 1.
"I said it last week, for next year currently I'm contracted for AlphaTauri," Gasly stated.
"Everyone is aware of my contract situation. For now, nothing has changed."
This will not help the Pierre Gasly rumours to go away
Formula 1 has now moved on from Spa with the Dutch Grand Prix next up. This footage will likely only further ramp up the questions being fired at Gasly about where he will be driving in 2023 –  AlphaTauri or Alpine?
"I mean, I'm still working on the final details of the contract…"

Well now, Pierre 👀 #F1pic.twitter.com/s1PKQWTVD5

— PlanetF1 (@Planet_F1) September 1, 2022
Looking at the current options out there for Alpine, which still include Piastri, while Daniel Ricciardo and Mick Schumacher have also been linked, Gasly feels like the best of the bunch for Alpine.
While his 2022 season has not hit the heights of 2021, Gasly has not been helped by an AT03 car which is struggling compared to its predecessor.
Alpine have established themselves as the leader of the midfield pack and as Gasly showed last season, with a car which consistently operates at the right level, he can hoover up points with regularity.