Pierre Gasly jokes about AlphaTauri-style Daniel Ricciardo conspiracy theories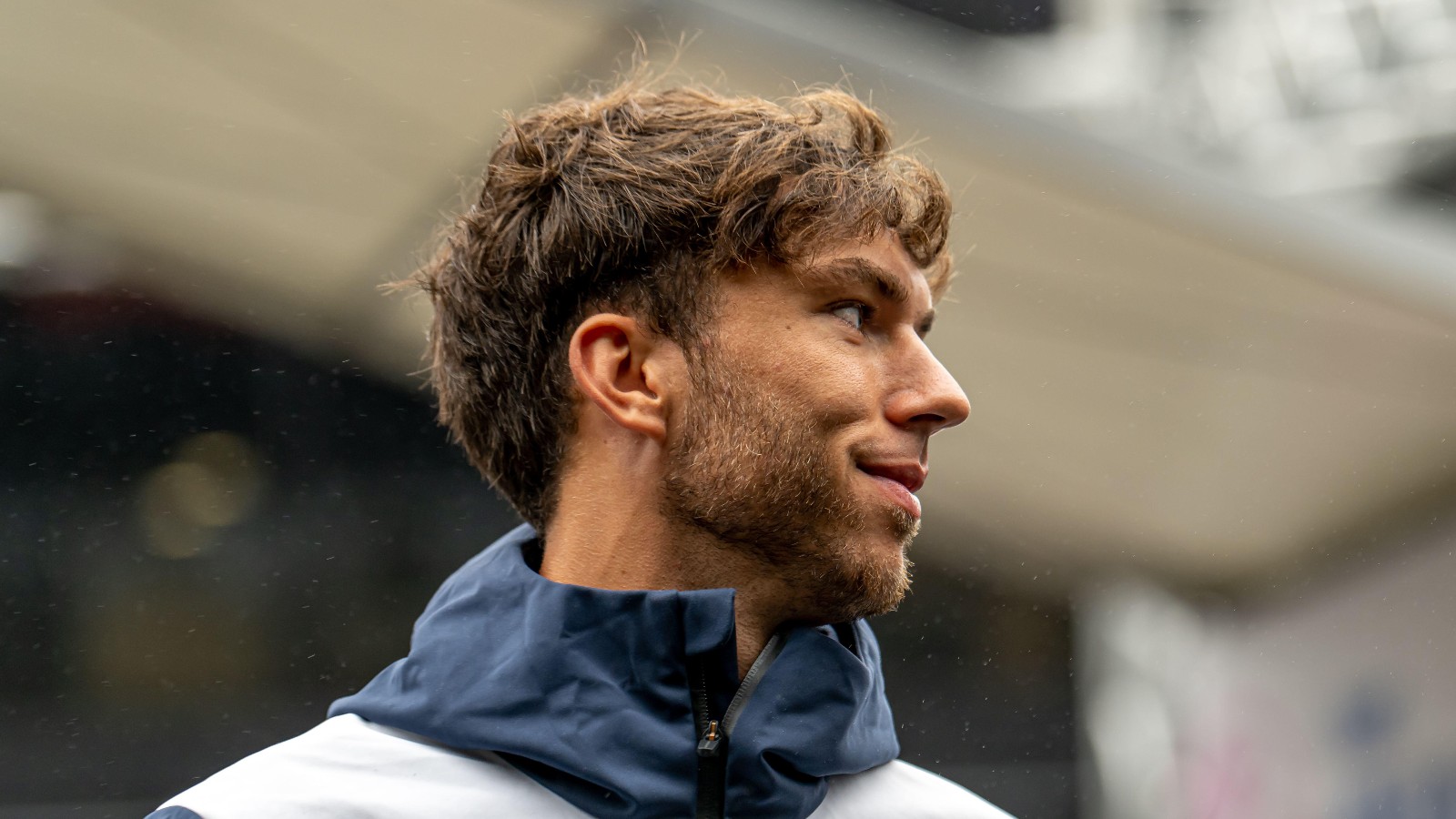 Pierre Gasly has laughed off recent AlphaTauri conspiracy theories by suggesting the same could be said of Daniel Ricciardo during the Italian Grand Prix.
Red Bull's sister team became the centre of a largely baseless conspiracy theory at the Dutch Grand Prix when Yuki Tsunoda's on-track stoppage proved very beneficial for eventual race winner Max Verstappen.
Comments online suggested AlphaTauri had been instructed to do so, with some users targeting their toxic abuse at Red Bull's head of strategy, Hannah Schmitz.
There was no late DNF for either AlphaTauri driver at Monza, but Gasly jokingly suggested another conspiracy theory may be in the works.
Ricciardo, himself a former Red Bull driver, was forced to pull his McLaren over to the side of the track after losing power with six laps to go. The race ended up finishing behind the Safety Car, securing the win for Verstappen who was comfortably in the lead already.
Some fans were annoyed the race was not allowed to restart, potentially setting up a last-lap battle between Verstappen and Charles Leclerc, and Gasly wondered if they would start a new rumour.
He was speaking to Sky Sports F1 when asked if Red Bull have any say over AlphaTauri decisions and instead of answering directly, he suggested the same could be said of Ricciardo.
"I could say the same thing about Daniel doing the same today," he joked. "I don't know if that's going to be all over the internet again."
He was then asked again if AlphaTauri just run their own race and he confirmed that was the case, saying "you always try to do your thing and that's what you try to do".
Speaking to F1.com, Gasly also joked he would be having nightmares about Ricciardo's rear wing having spent so long behind it. The Frenchman said Ricciardo made no mistakes and Gasly was only able to pass him once the Australian had retired.
back in the points after a strong race 👊 @pierregasly debriefs his race in Monza 👌 pic.twitter.com/RsN8RX5XI9

— Scuderia AlphaTauri (@AlphaTauriF1) September 11, 2022
"I'll definitely have nightmares of Daniel's rear wing over the next couple of days because I spent I don't know how many laps behind him, but it felt like a lifetime," said Gasly.
"I tried everything, but he didn't do one single mistake."
There are strong rumours Gasly could be on his way to Alpine but he refused to give any more details despite a grilling from Damon Hill on Sky F1. The Frenchman insisted he was focused on this season with his current employers.
"I will say at the moment it's out of my control and I'm trying to give my best to this team," he said. "We know the situation, I think Helmut [Marko] has been pretty clear.
"These guys [AlphaTauri] have given me my first win in F1 and given me my first chance in Formula 1. It doesn't mean I got to stay there all my life because my ambitions in Formula 1 are to fight at the front end. That's what I want.
"I've been five years with AlphaTauri. We'll see if I do another year there but at the moment, that's what's planned. If this is happening, I'll give my 110% for this thing. But at the moment, I don't have more to comment on my situation."