'Gasly deserves to be in the number one team'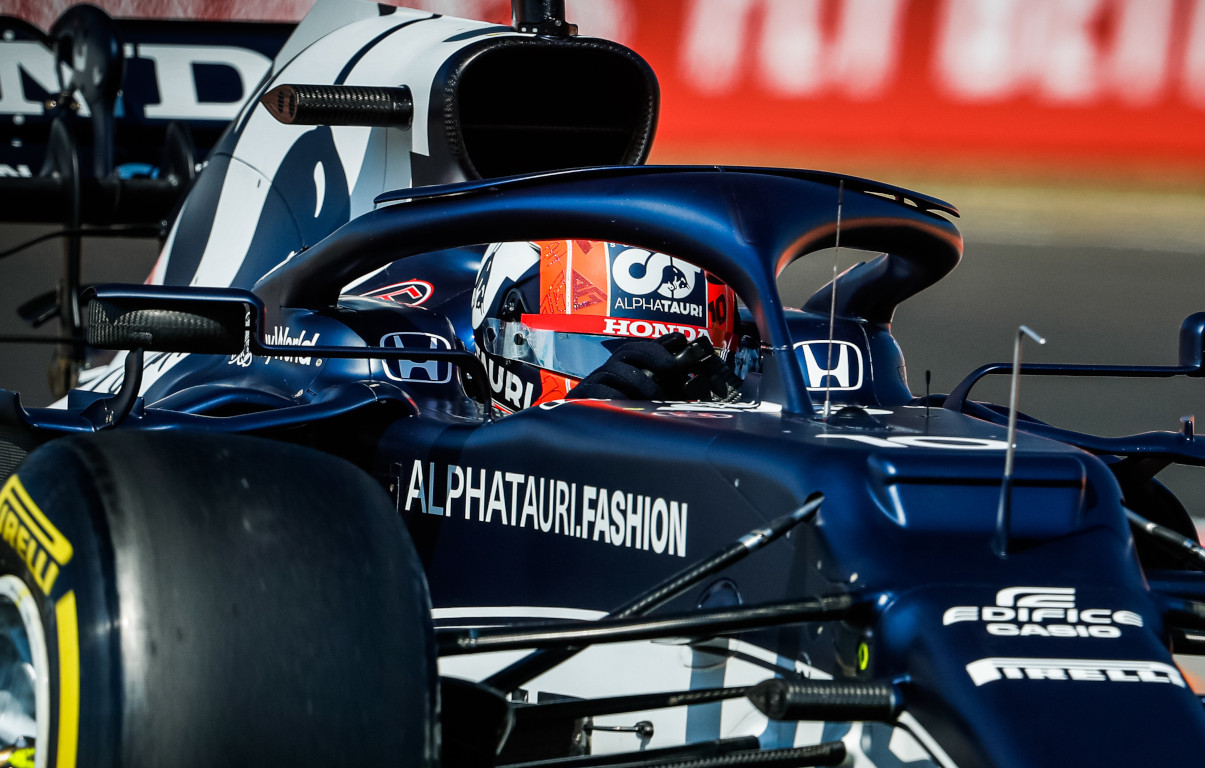 Former F1 driver Marc Surer is rooting for Pierre Gasly, adamant he "deserves" a race seat with Red Bull Racing.
Gasly's highs and lows with Red Bull have been well documented, the Frenchman promoted to the senior team in 2019 only to find himself back at the junior team 12 races later.
Heavily criticise by Red Bull advisor Helmut Marko, who said Gasly's pre-season crashes had wrecked the start of their championship, the driver was determined to prove the Austrian wrong.
He fought back to claim his first-ever F1 podium at that year's Brazilian Grand Prix, followed that up with a race win at the 2020 Italian GP and has already been on the podium once this season.
Such has been Gasly's performances that PF1 ranked him as the fourth best driver in the opening part of this season's championship.
But to date Marko has insisted that the door to Red Bull is shut to the 25-year-old.
Asked about Gasly's future with AlphaTauri, Marko told NewstalkZB: "We have two Formula 1 teams as everyone knows and we are putting quite a lot of effort in our brand, AlphaTauri, fashion brand, and we need a strong leader there."
He added: "He is driving at his best, but being number one in a very good B-team is a very different story to being number two to Max Verstappen at a top team. Mentally that makes a big difference."
Surer believes Gasly deserves a chance to prove Marko wrong.
George Russell and Pierre Gasly are the only two drivers to have perfect qualifying records so far this season.

The future's looking bright for Mercedes and Red Bull… #f1 pic.twitter.com/50vnfjSB36

— PlanetF1 (@Planet_F1) August 8, 2021
Check out all the latest AlphaTauri merchandise via the official Formula 1 store
"I think Gasly is the right person to be in this seat. He is ready, he is consistent, he is a grand prix winner," Surer told Formula1News.co.uk.
"And of course, supporting their young drivers was for many years an aim of Red Bull, so why should they suddenly stop doing that?
"I'm sure [AlphaTauri team boss] Franz Tost doesn't want to lose Gasly, because he is a guarantee for points, but AlphaTauri is the junior team, they should accept to bring some young drivers from Formula 2 or Formula 3.
"Gasly deserves to be in the number one team [Red Bull]."
Marko did, however, give Gasly some hope for the future.
"We are looking at his progress," he added, "and in the next two years we will make a decision whether he'll be on the free market or whether we'll take him into Red Bull."